CBS Reportedly Looking at 'Frasier' Something with Kelsey Grammer?
CBS is reportedly looking into a possible reboot of Frasier, and yes, Kelsey Grammer is part of the equation.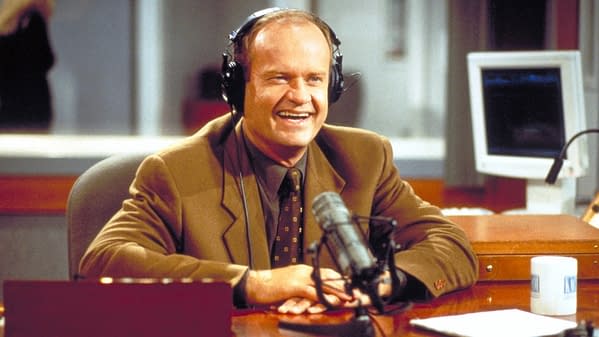 Deadline reports that according to their sources, Grammer has been conversing with writers who are pitching different concepts for a potential followup series. They go on to say that if the producers settle on a writer and a premise, maybe we'll actually get some news on a possible Frasier… something.
This could mean many possible options, not just a straight reboot. It could be something along the lines of the poorly advised Roseanne revival with a direct continuation of the main storylines and established canon of the 11-season NBC series.
But… why? Maybe either Frasier or Niles Crane can become Murphy Brown's personal psychiatrist, as that series is also being brought back.