Profiles in History began their Icons & Legends of Hollywood auction today, the first of three days parceling out pieces of cinema history to the highest bidder. One of the top-tier items from today's selection of pieces (540 to be exact) was Cesar Romero's The Joker costume from Batman.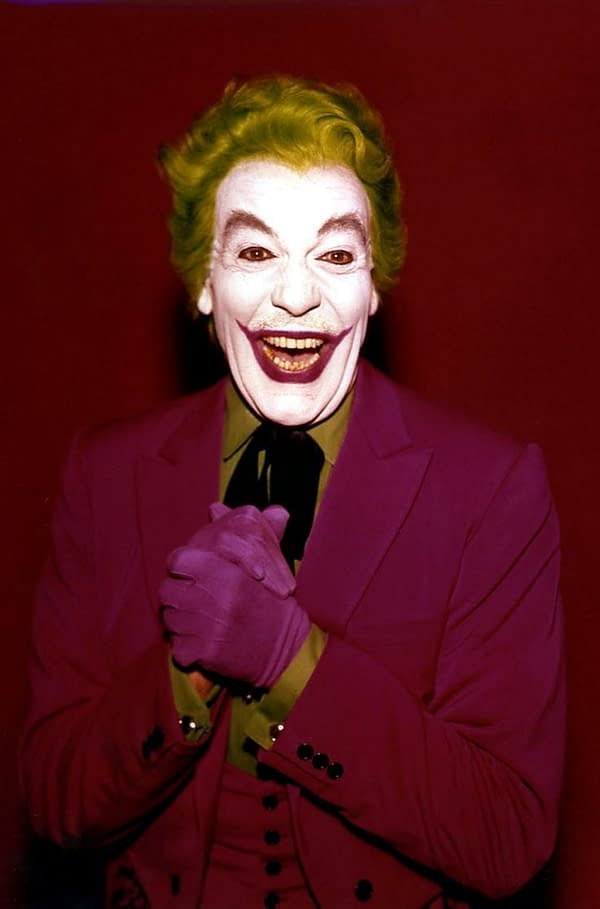 Originally estimated to bring in somewhere between $8,000 and $12,000 the signature pink and green suit went for $89,600. There were other notable pieces of Batman items too, like one of Adam West's pinstripe Bruce Wayne suits from the show, which went for $10,000.
Frank Gorshin's The Riddler costume went for $8,000 and The Penguin's model submarine went for $7,500. The two other big-ticket items from Batman were both items that Batgirl, Yvonne Craig, wore on the show. Her purple cowl and mask sold for $35,000, and her lavender cape went for $11,000.
The auction will continue for the next three days, you can watch it live here, and look through the catalogue here.
Enjoyed this article? Share it!