We'll admit it: last episode of The CW's Charmed threw us off our game a bit. We weren't expecting to feel for "Dark Harry" as much as we did – with props going to Rupert Evans for some quality work. Which makes the following promo and preview images for this week's episode "Sudden Death" even more dire: "Dark Harry" is in some serious pain and in danger of becomign extinct – and if that happens, then our Harry goes "bye-bye", too.
Macy (Madeleine Mantock), Mel (Melonie Diaz), and Maggie (Sarah Jeffery) find themselves going to some familiar sources for help – but it will come down to the "Power of Three" and their ability to tap into it… even if it destroys them:
"Charmed" season 2, episode 14 "Sudden Death": WORSE THAN EXPECTED – The Charmed Ones must track down an enemy to save one of their own. In the course of their mission, Maggie (Sarah Jeffery) comes face to face with Parker (guest star Nick Hargrove), Macy (Madeleine Mantock) solicits Julian's (guest star Eric Balfour) help, and Mel (Melonie Diaz) and Harry (Rupert Evans) uncover a monstrous truth. Also starring Poppy Drayton and Jordan Donica. Stacey N. Harding directed the episode, written by Tommy Cook and Jeffrey Lieber.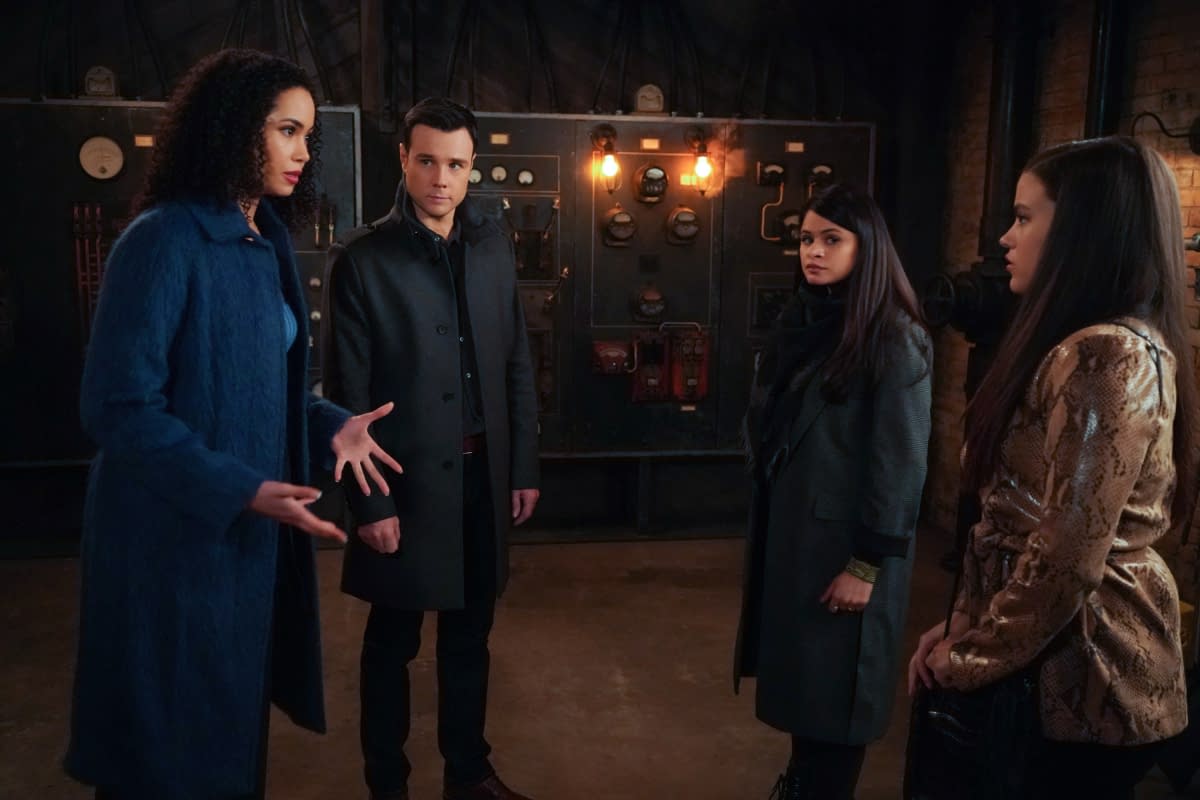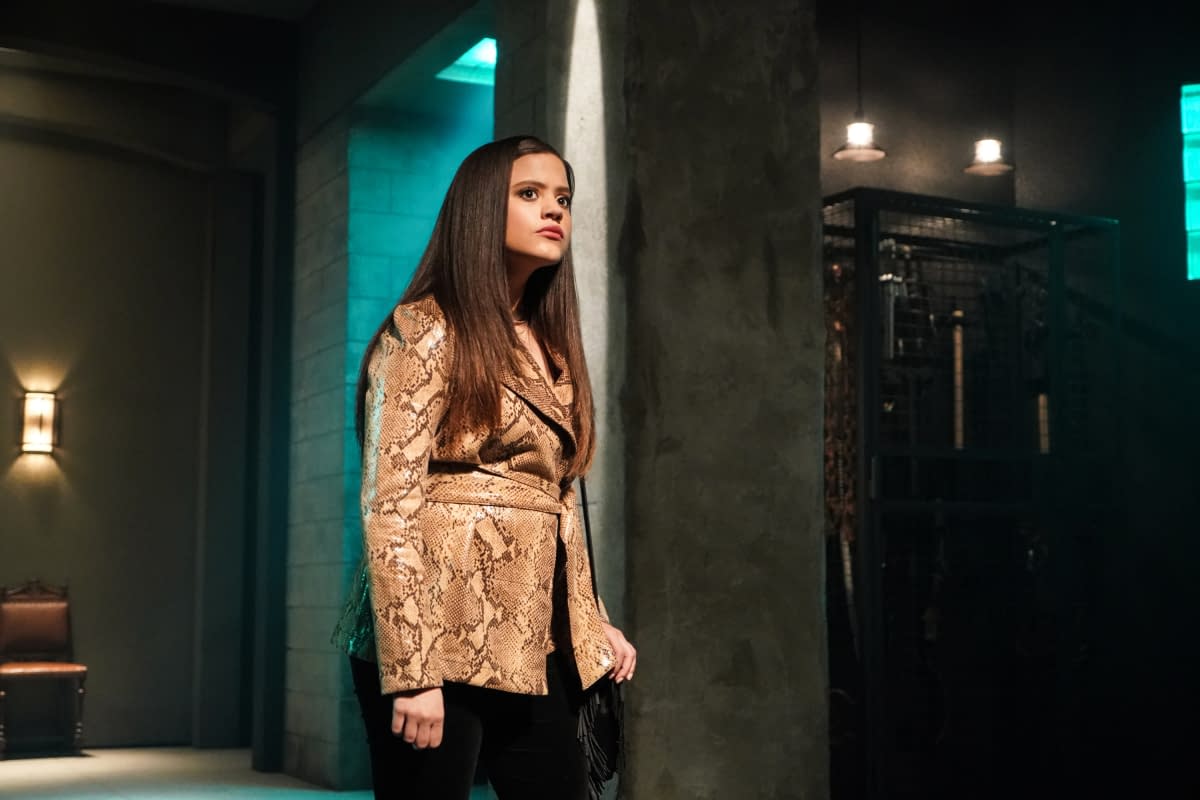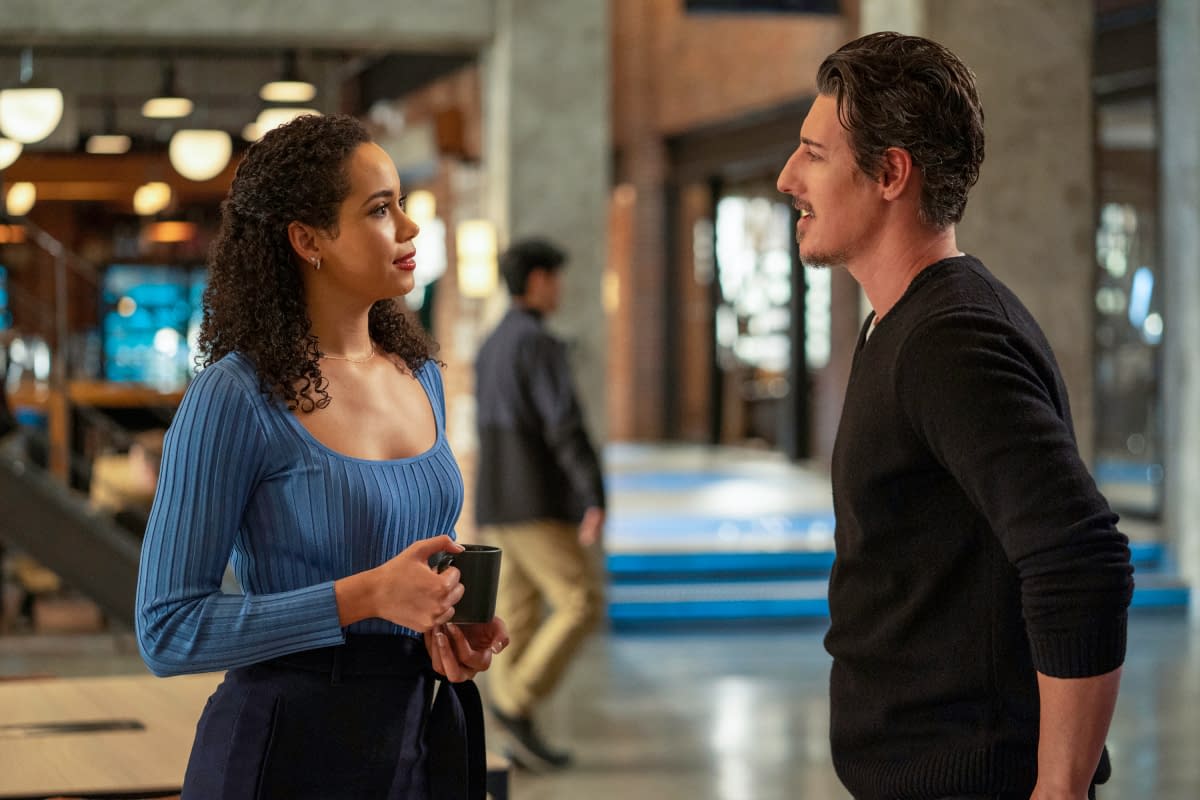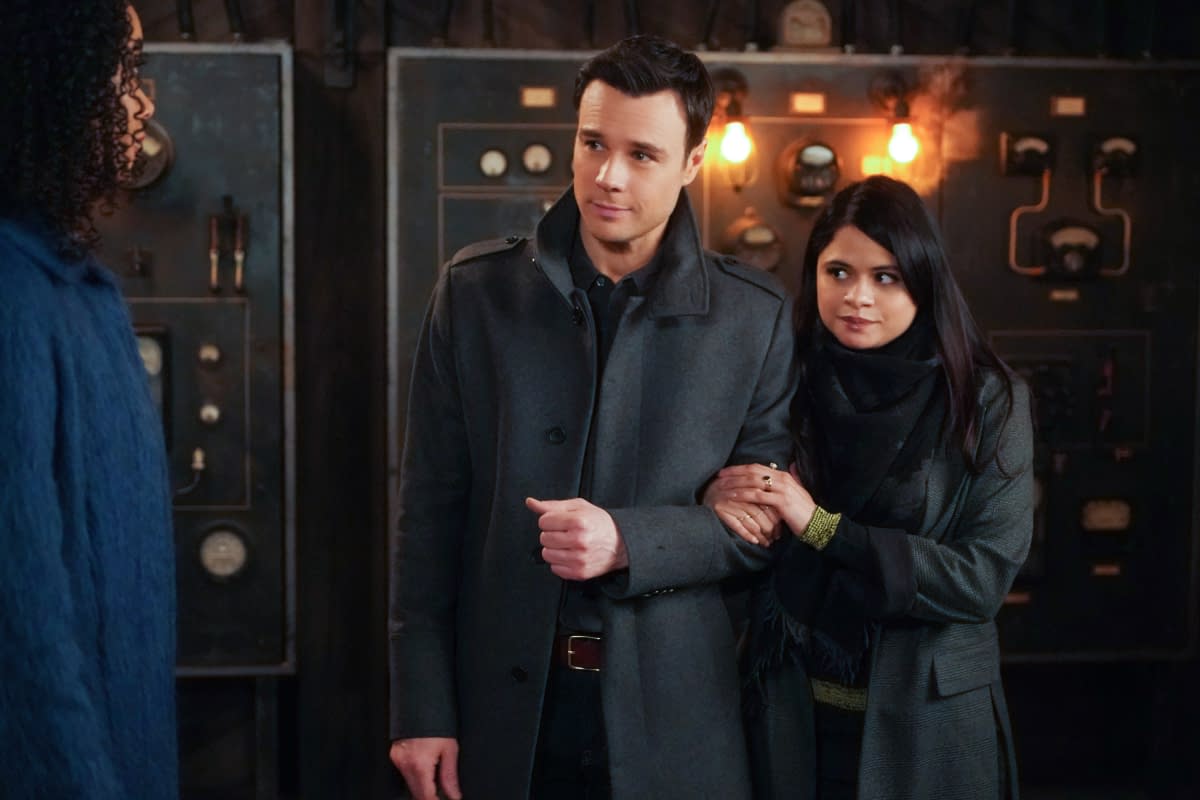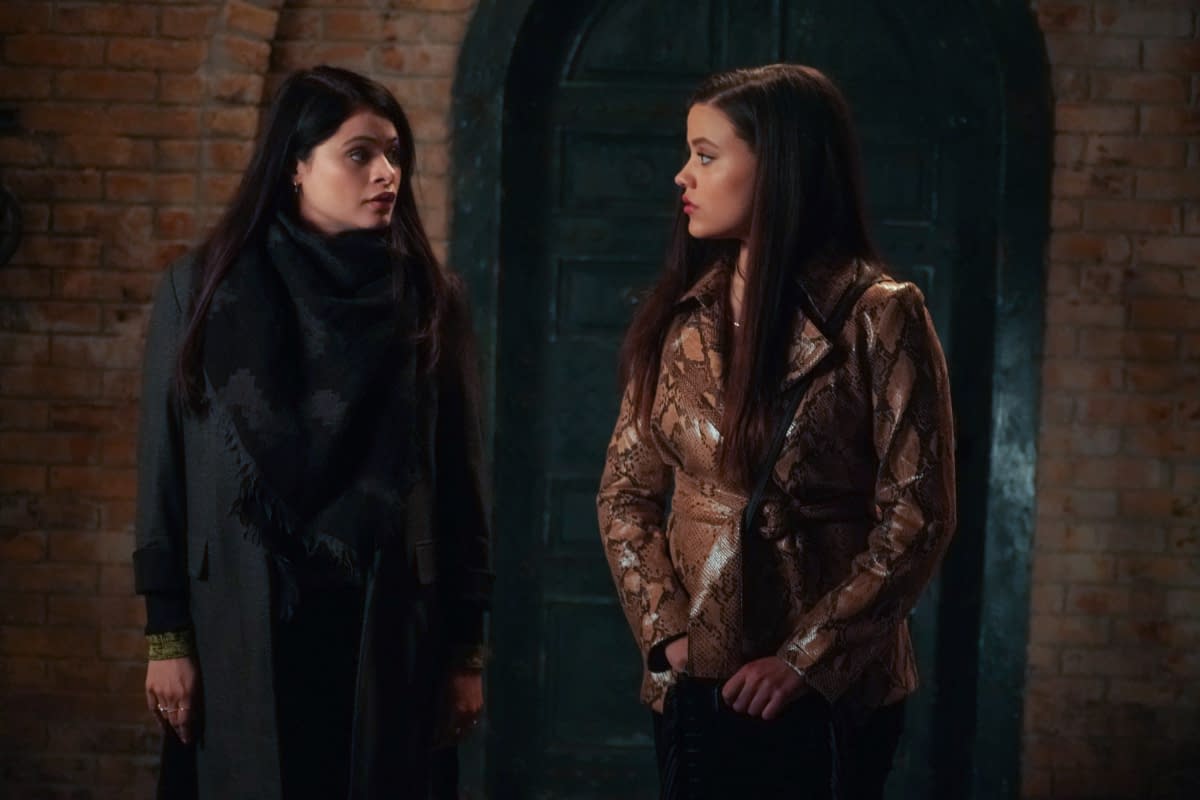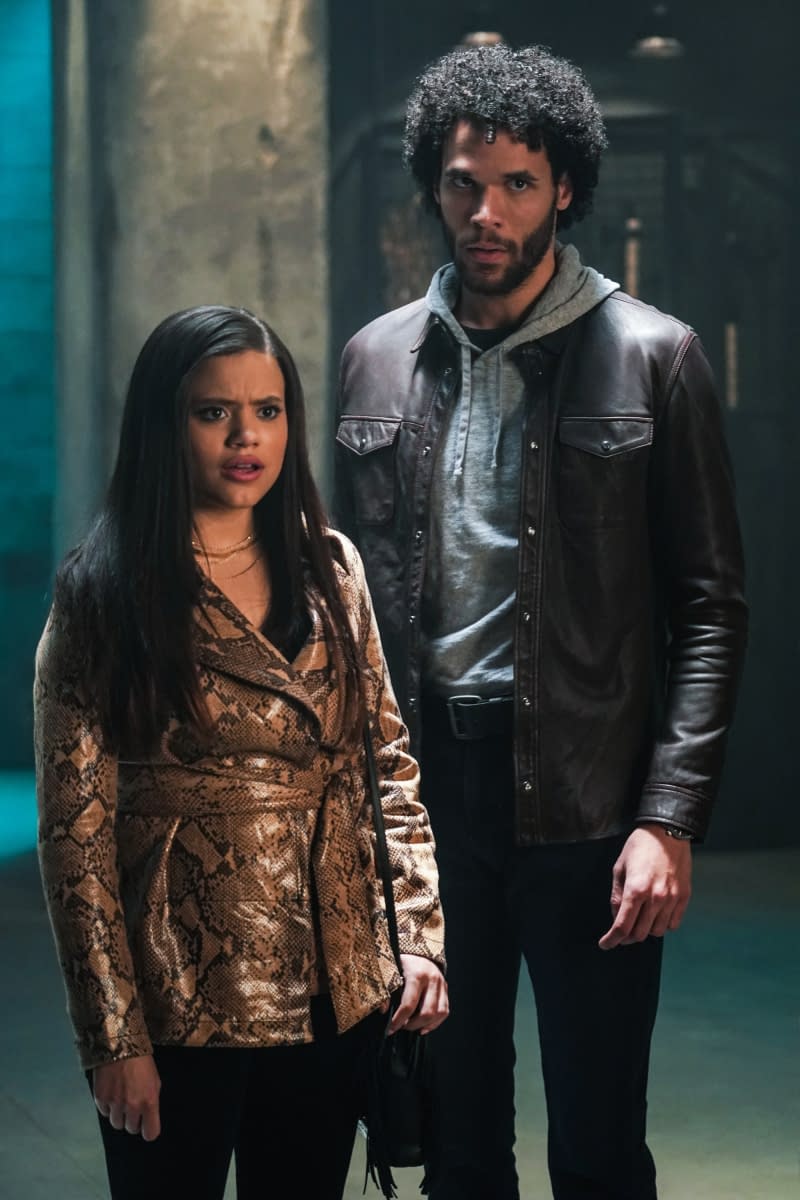 The CW's Charmed stars Melonie Diaz as Melanie Vera, Sarah Jeffery as Maggie Vera, Madeleine Mantock as Macy Vaughn, Ser'Darius Blain as Galvin Burdette, Ellen Tamaki as Niko Hamada, Nick Hargrove as Parker, and Rupert Evans as Harry Greenwood.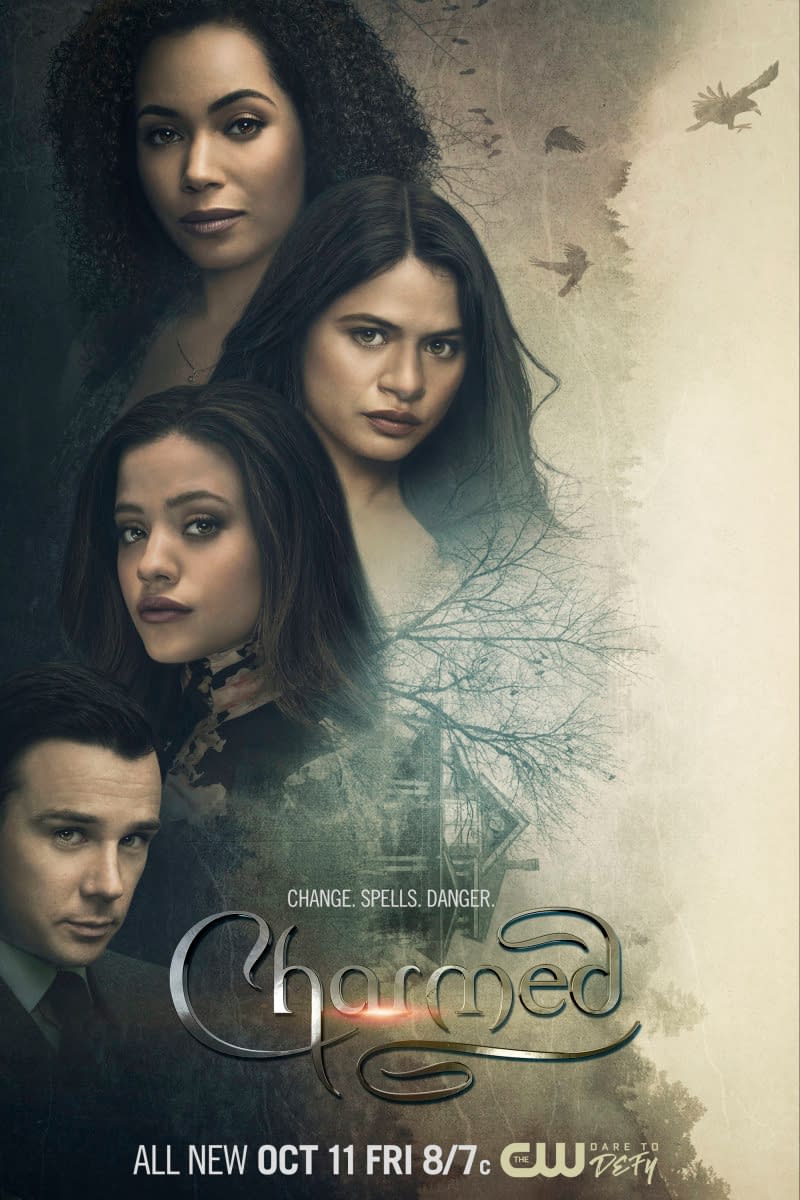 CBS Television Studios produces in association with Propagate Content, with executive producers Liz Kruger (Salvation), Craig Shapiro (Salvation), Jeffrey Lieber (NCIS: New Orleans), Jessica O'Toole (Jane The Virgin), Amy Rardin (Jane The Virgin), Jennie Snyder Urman (Jane The Virgin), Ben Silverman (The Office), Brad Silberling (Jane The Virgin), and Howard Owens (You vs. Wild).
Enjoyed this article? Share it!