Clarice: CBS Gives Series Order to The Silence of the Lambs Spinoff
Close to two months since reports surfaced the project had opened a writers' room, CBS confirmed on Friday that The Silence of the Lambs sequel series pilot Clarice starring Rebecca Breeds (Home and Away, Pretty Little Liars) as FBI Agent Starling was given a straight-to-series order. Set in 1993 (six months after the events of The Silence of the Lambs. ) the series is a deep dive into the untold personal story of brilliant and vulnerable FBI Agent Clarice Starling, as she returns to the field to pursue serial murderers and sexual predators while navigating the high stakes political world of Washington, D.C. Based on characters and situations from Thomas Harris' novels, and stemming from writers and executive producers Alex Kurtzman and Jenny Lumet, the series also stars Kal Penn, Nick Sandow, Michael Cudlitz, Lucca De Oliveira, and Devyn A. Tyler.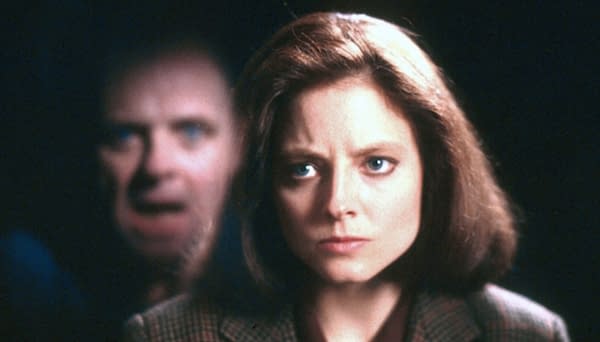 Kurtzman and Lumet will executive produce alongside Secret Hideout's Heather Kadin, with the company's Aaron Baiers serving as co-executive producer. Clarice isn't MGM's first attempt at a series: in 2012, the company was working with Lifetime on a series that would focus on the character after graduating from the FBI Academy – but the project did not move forward. No information was released on if the series will use Harris' 1999 sequel novel Hannibal as source material, or move forward with a new storyline. MGM Television, CBS Television Studios, and Kurtzman's CBS Studios-based Secret Hideout are set to produce the series.
"After more than 20 years of silence, we're privileged to give voice to one of America's most enduring heroes – Clarice Starling. Clarice's bravery and complexity have always lit the way, even as her personal story remained in the dark. But hers is the very story we need today: her struggle, her resilience, her victory. Her time is now, and always."

– Alex Kurtzman and Jenny Lumet