CNN Planning Feature-Length Documentary About Anthony Bourdain
Cable news network CNN is in the early production phase of producing what they're calling a "feature-length" documentary about the late Anthony Bourdain.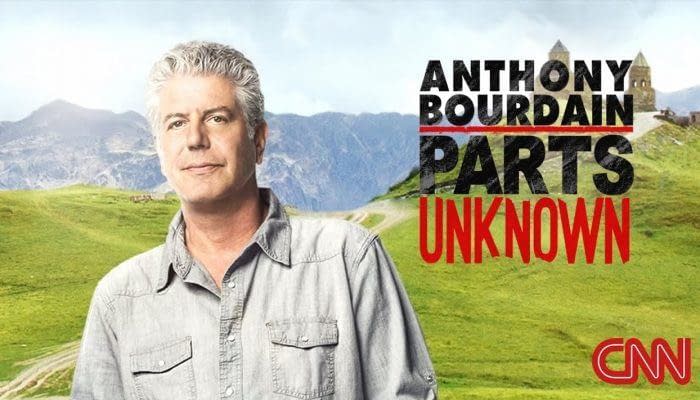 CNN Executive Vice President for Talent and Content Amy Entelis commented:
"As well as we knew Tony, because he did reveal himself in the series, there was still a hunger to know more about him, and to honor his work and celebrate him. The documentary format became one of the more obvious ways to go.

We want to make it perfect. We want to make it exquisite for Tony. We want to do him justice."
Bourdain's Emmy-winning production company Zero Point Zero, which has worked on Parts Unknown for CNN as well as No Reservations for the Travel Channel, is developing the documentary along with CNN and expects to have something as early as next year.
There is, however, the caution that they don't want to rush such a thing, so don't expect to see something rushed out.
Anthony Bourdain wasn't just a tv presenter; he was also an author, comic book creator, father, educator, chef, and to all who knew him, a friend. His death, which was ruled a suicide, came suddenly and while Bourdain was in the process of filming an episode of Parts Unknown in Paris with longtime friend and fellow chef Eric Ripert.
We'll keep you updated on when we can expect to see this documentary, as well as the final-final season of Parts Unknown that CNN is planning to release.