Comic-Con@Home, Scener Teaming for Watch Party Virtual Screenings
Starting Thursday, July 23rd, Comic-Con@Home and co-watching platform Scener will be teaming up to offer attendees an interactive way to be a part of the online convention's lineup of virtual screenings for shows, films, and anime tracks. Comic-Con@Home's Virtual Screenings, supported by Scener, will feature two tracks: films and anime, that will include live community chat. Scener co-founder Joe Braidwood believes this type of viewing experience is quickly becoming more of the norm: "This is an exciting moment for fans of films and anime, giving Comic-Con's incredible community an opportunity to come together virtually while enjoying their favorite entertainment content. We are thrilled to have Con-Goers be one of the first to experience our new Watch Party Platform, a virtual space where friends and fans can meet, interact and host watch parties, no matter where they are in the world."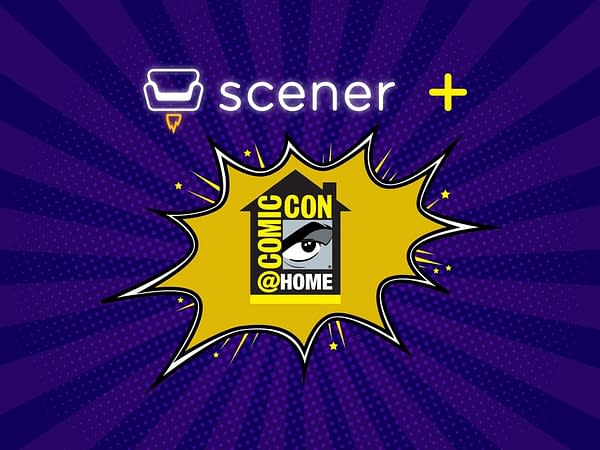 While the show and anime line-up (powered by Funimation) is still being finalized, the film screening line-up includes Comic-Con Episode IV: A Fan's Hope, Clue, Knives Out, The Angry Red Planet, Battle Beyond the Stars, George Lucas in Love, Star Wars: Episode IV – A New Hope, Troops, Day of the Triffids, Monty Python and the Holy Grail, Dragonslayer, The Gamers: Dorkness Rising, Fantasia, Max Fleischer's: The Complete Animated Superman, Man of Steel, and Batman: Mask of the Phantasm.
Scener's Watch Party Platform allows viewers to meet with fellow fans and friends, participate official programming, and host their own watch parties with up to a million guests. The platform supports seven major subscription video-on-demand (SVOD) services, including Netflix, Disney+, HBO Max, Hulu, Prime Video, Funimation, and Vimeo (though a subscription to each is required). A screening will allow for up to 10 co-hosts on video chat and can be joined from any device (though hosting mus be done on a Mac, Windows PC, or Chromebook). To RSVP for a screening or to get an updated screening schedule, head on over to their website here.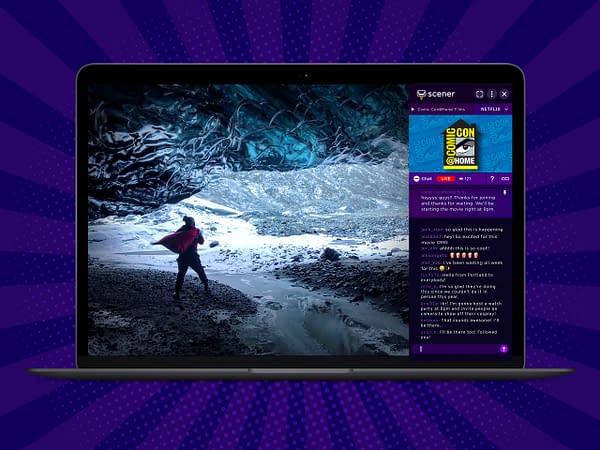 "We're excited to have Scener as part of the Comic-Con@Home initiative," said David Glanzer, spokesperson for the non-profit Comic-Con, "One of the major reasons for launching the online version was to maintain the Comic-Con sense of community. Scener literally brings people together, so while we may not be able to meet in person this summer, Scener allows us to meet, and share our passions virtually."