Conleth Hill Talks [SPOILER]'s Bittersweet Ending on 'Game of Thrones' s8e5 "The Bells"
Yes, we're still angry about last night's Game of Thrones, and while we understand why some of the decisions were made (we guess), the loss of one character in particular is hitting hard today.
This post WILL contain spoilers for last night's season 8 episode 5, "The Bells", so if you haven't caught up, you may want to do that now before reading further.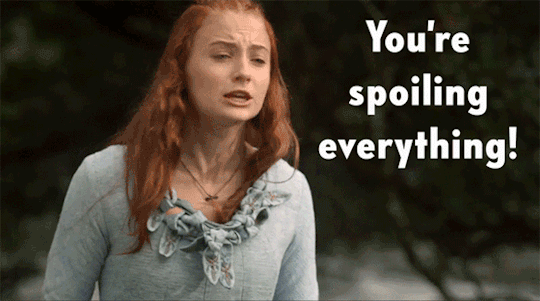 Alrighty, if you're still here, we'll assume you've seen "The Bells", and are well aware of a notable execution our Dragon Queen presided over. Varys the Spider, played across the 8 seasons of the HBO series by phenomenal actor Conleth Hill, was at the receiving end Daenerys's (and Drogon's) rage after discovering he'd let the secret of Jon's true parentage out.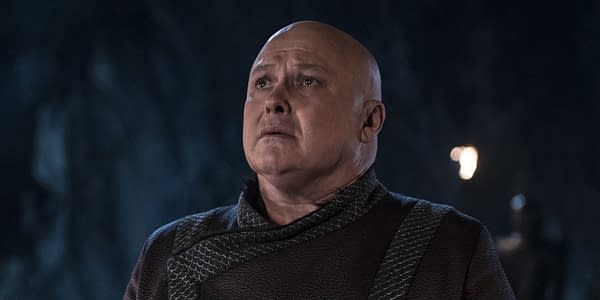 While speaking to Entertainment Weekly following the airing of the episode, Hill revealed how he felt about Varys's end, and just how personally he took the news.
"I took it very personally. I took it as a person, not as an actor or an artist. I understood the reactions of previous actors who had been in the same position a lot more than I did at the time. You can't help feeling that you failed in some way, that you haven't lived up to some expectation that you didn't know about. The only thing that consoles you is people who worked a lot harder than you are in the same boat. So that helps. I don't think anybody who hasn't been through it can identify with it. They think, 'What's all the fuss about? You're all finishing anyway.' But you take it personally, you can't help it."
EW continued, asking Hill what he truly thought of Varys's decisions in the episode.
"All brilliant. All noble. He was absolutely true to his word the whole way through. All he wanted was the right person on the throne and a fair person on the throne. He said it so many times in the scripts. I don't have the distraction of love or desire or any of those things. And the people he needed to see clearly were both in love. So that makes perfect sense. And now with hindsight, I'm okay, but I really was inconsolable."
How about a little insight to his favorite moments with Varys across the series? Traveling with Tyrion [Peter Dinklage], oddly enough.
"I loved the traveling with [Tyrion actor Peter Dinklage] and just the two of us in that cart. I think the stuff that was said in there understood the nature of freaks and outsiders so precisely. In a way, that was lost when we got past [the narrative in George R.R. Martin's] books. That special niche interest in weirdos wasn't as effective as it had been. Last season and this season there were great scenes and then I'd come in and kind of give a weather report at the end of them — 'film at 11.' So I thought he was losing his knowledge. If he was such an intelligent man and he had such resources, how come he didn't know about things? That added to my dismay. It's now being rectified with getting a great and noble ending. But that was frustrating for a couple seasons."
There was also a familial aspect to one scene, which involved Hill's brother, and a cliftop in Ireland where the brothers played as children.
"When we shot on Fair Head [a mountain cliff in Northern Ireland], which is where I grew up. My brother [production sound mixer Ronan Hill] has like five consecutive [Cinema Audio Society] awards and three Emmys for his work on Game of Thrones. He and I were on this clifftop. We used to play there as kids and there we were back there and working on this worldwide phenomena. And I could see my house. That was surreal and brilliant."
We'll certainly miss The Spider.
Game of Thrones continues for just ONE MORE EPISODE before the series is done and gone the way of Kings Landing.