Creepshow: Greg Nicotero Teases Season 2 Directors, Big Vermin & More
With Shudder's first season of Creepshow currently enjoying a new life (though "death" would probably be more appropriate) over on AMC, it's never too early for showrunner Greg Nicotero (The Walking Dead) to start looking ahead to the second season. Even with production still shut down by the coronavirus pandemic, Nicotero was still able to offer Bloody Disgusting some teases about what viewers can expect when the horror anthology returns (as of now) this fall.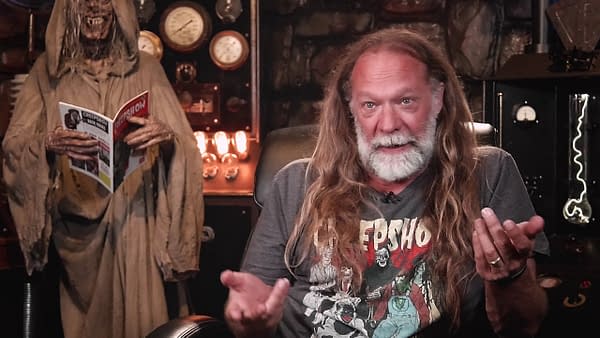 First up, Nicotero offers a little more intel on that furry spider clip he posted at the end of March (with a reference to a film that's on our "Top 5" list of cheesy favorites: "We developed an episode that's an exterminator story, where the exterminator maybe gets a little bit of a comeuppance with some of the vermin that he would have killed. That particular episode has more than just a spider in it. It's got a bit of a Food of the Gods vibe to it." (here's a reminder)"
When it comes to who will be helming next season's episodes, Nicotero is remaining tight-lipped on names but did reveal that it will be a mix of returning directors, directors from the Walking Dead universe, and more: "There's a couple returning directors, and there's also some directors I worked with on The Walking Dead. Then there were a couple of directors I was keen to work with that have done some other horror material." But it won't just be some of the first-season directors who will be returning, with Nicotero get the original production crew back as well: "Everybody came back for season two, which is unheard of, especially knowing that we have a limited budget and limited time. But everybody believed in the project and my vision for the show and were down for season two immediately. I was really proud of that, that everybody wanted to come back."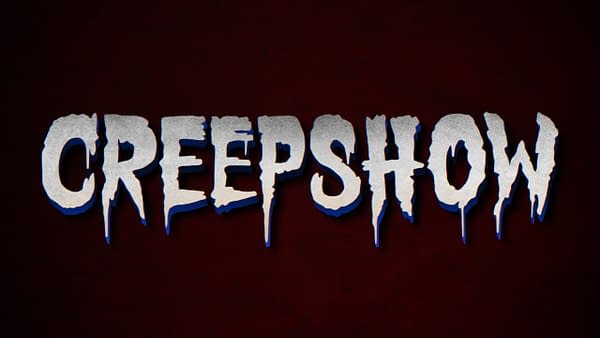 For Nicotero, the experience he gained from the first season is allowing him to keep carrying the torch of the George Romero legacy while also giving the series more of his own creative footprint: "I'll be honest; I felt the weight of the Romero legacy. This was my first opportunity to be a showrunner, to step out of The Walking Dead world for a minute. Being able to do something that was fully my own. But it also gave me my own sense of creative freedom. To create non-zombie related material, developing the scripts, and working with the writers and directors. I'm really excited about the stories we've come up with for season two, and I think I took everything I learned from season one and applied it into season two in terms of making sure that our scripts are refined but still have all the emotion, all the scares, and all the fun that they need to have."