Mobile Suit Gundam is one of the longest lived franchises in existence, and Crunchyroll will be celebrating the 40th anniversary of the venerable series with a new series, and a documentary!
The new series is called MOBILE SUIT GUNDAM THE ORIGIN: Advent of the Red Comet.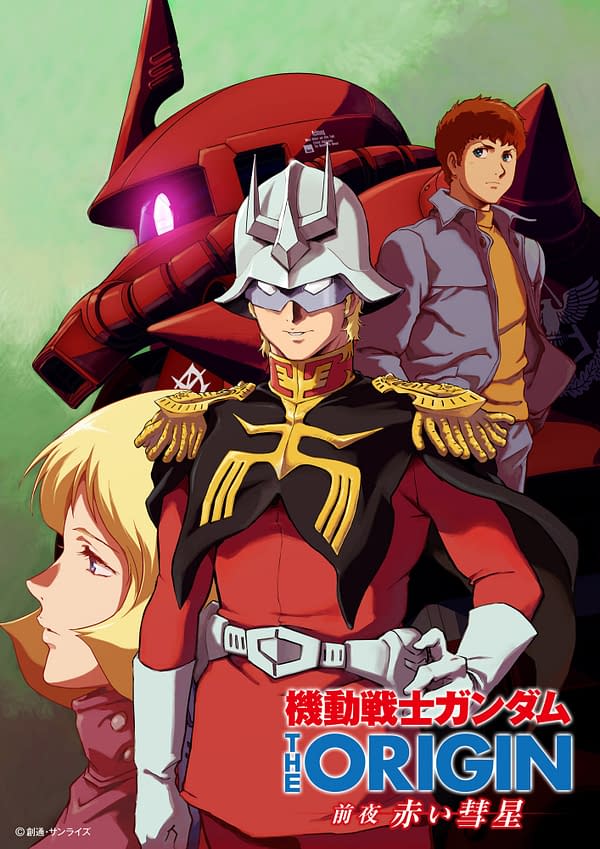 The tragic story of Char Aznable, the ace pilot known as the Red Comet, and his sister Sayla Mass unfolds against the backdrop of the events leading to the One Year War. The Zabi family's rise to power, the birth of the Principality of Zeon, the early days of famous aces such as Ramba Ral and the Black Tri-Stars, the development of the revolutionary new weapon known as the mobile suit, and the road to war against the Earth Federation are all depicted onscreen for the first time.
MOBILE SUIT GUNDAM THE ORIGIN: Advent of the Red Comet will go live on Crunchyroll on April 28, 2019!
We're also about to see a documentary from the folks at Crunchyroll covering the beginning of the Gundam franchise, and how it almost came completely crashing down soon after. If it weren't for the popularity of Gundam toys and models, the anime landscape would look completely different right now!
We'll have more information on that Gundam documentary as we get it. I've seen a rough cut of it, and it's really entertaining!
Enjoyed this article? Share it!