The CW Ends Jane the Virgin, Crazy Ex-Girlfriend, and iZombie with Upcoming Seasons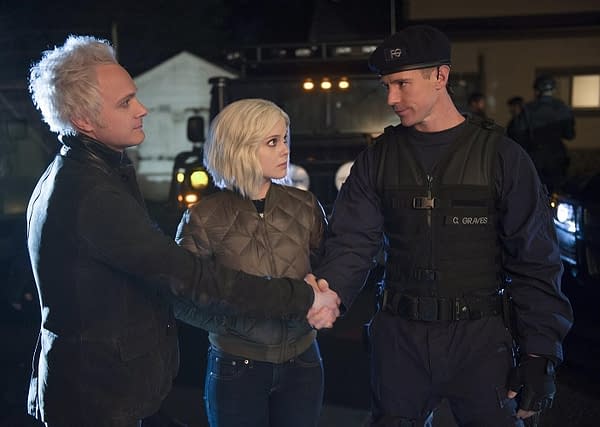 The upfronts to advertising executives are always a season of giving and taking — so with the release of their Fall 2018-2019 television schedule, The CW also confirmed that Jane the Virgin, Crazy Ex-Girlfriend, and iZombie will not be renewed after their upcoming seasons. The Gina Rodriguez-starring Jane the Virgin will end its run after five seasons, with Rachel Bloom's Crazy Ex-Girlfriend and Rob Thomas's iZombie closing their doors after their fourth and fifth seasons, respectively.
While the announcement doesn't come as much of a surprise to both those affiliated directly the series or their fanbases, the network looks to be continuing its tradition of giving its long-running series enough time to offer viewers a satisfactory finale.
https://youtu.be/TBMpgySDeME
Olivia "Liv" Moore (Rose McIver) was a rosy-cheeked, disciplined, over-achieving medical resident who had her life path completely mapped out…until the night she attended a party that unexpectedly turned into a zombie feeding frenzy. As one of the newly undead, Liv is doing her best to blend in and look as human as possible.

iZombie also stars Malcolm Goodwin, Rahul Kohli, Robert Buckley, David Anders and Aly Michalka.

Produced by Bonanza Productions Inc. in association with Spondoolie Productions and Warner Bros. Television, iZombie is executive produced by Thomas, Diane Ruggiero-Wright, Danielle Stokdyk and Dan Etheridge.
https://youtu.be/1zOeWD09ir4
Jane Villanueva has always lived by the rules. She is studying to become a teacher, working her way through school by waitressing at a hot Miami hotel, and she has never forgotten the lesson her grandmother Alba taught her long ago about the importance of saving herself for marriage. But when Jane was accidentally artificially inseminated (!) her life became as dramatic and outrageous as the telenovelas she grew up watching.
https://youtu.be/Lu3FE7BswYI
Rebecca Bunch is a successful, driven, and possibly crazy young woman who impulsively gives up everything – her partnership at a prestigious law firm and her upscale apartment in Manhattan – in a desperate attempt to find love and happiness in that exotic hotbed of romance and adventure: suburban West Covina, CA.