Danny Trejo Saves Baby from Car, Joins Sci-Fi Series "Paragon" – So How Was YOUR Week?
You think you're having a good week? Oh no, my friends. Pop culture icon Danny Trejo (Everything Worth Watching) is having a good week.
Only twenty-four hours after Trejo saved a baby trapped in an over-turned car (just in case you dare question "The Trejo," you can check out the story here), the man who could beat Steven Seagal unconscious with Chuck Norris is set to join the cast of Pikchure Zero Entertainment's new sci-fi action series Paragon. Justin Price and filmmaking partner Khu produce, with Price directing.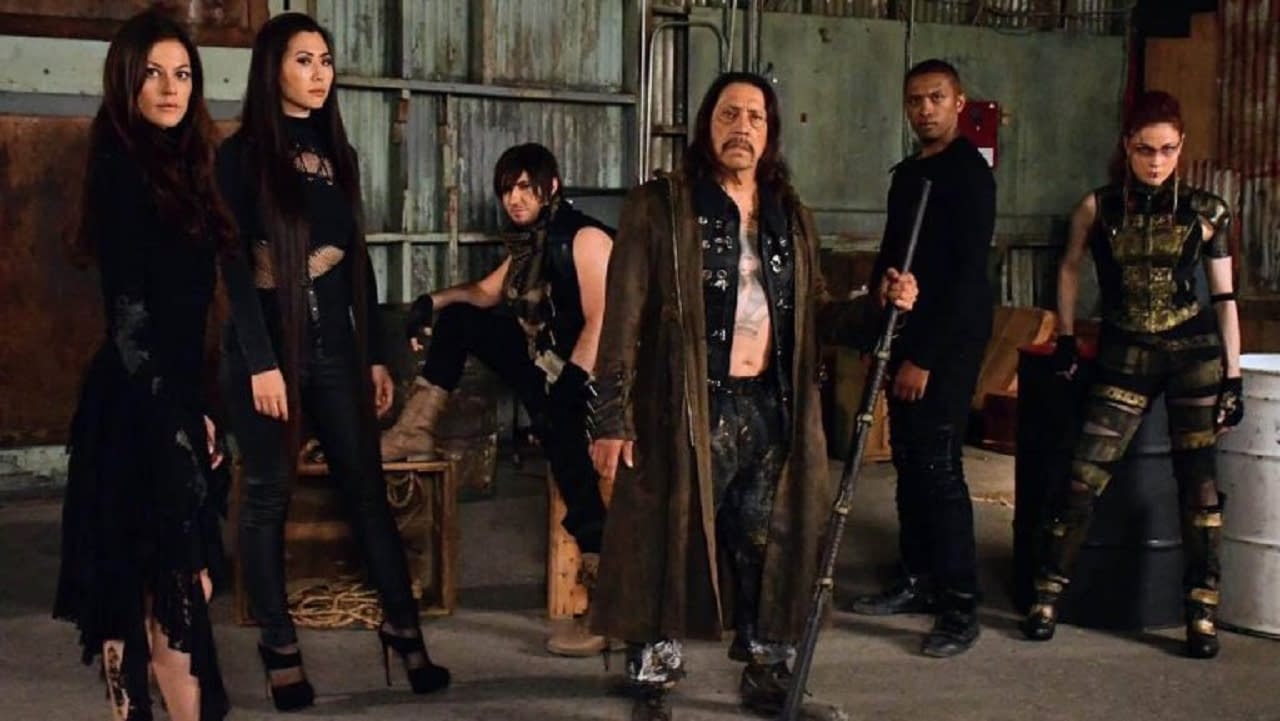 Currently in production with an expected 2020 debut (the series will be shopped to networks and streaming services soon), the seven-episode season focuses on the human race's reaction to the death of Heaven. With only one small aspect of the Afterlife remaining, everyone – including Death – will fight to claim the Elysian. Franziska Schissler and Dilan Gwyn also star.
"We have always loved the sci-fi fantasy genre, and we wanted to create a series that explored one of the most intriguing questions of humanity. Where do we go when we die? And what would happen if Heaven no longer existed?

Paragon is an edgier and grittier cable style series in the vein of Firefly and Altered Carbon. I believe we have an electric hybrid that explores the human spectrum of dealing with loss and love in a stylistic way. Danny Trejo is outstanding as Kincaid, the half-dead leader of disbanded reapers."

– Justin Price