"Dare Me": USA Network's Megan Abbott Adapt Combines Teen Angst, Cheerleading & Murder [TRAILER]
Between shows like The Sinner and Mr. Robot, USA Network has been churning out some quality programming, and next month keeps that tradition going with a twisted holiday treat for viewers. Megan Abbott's acclaimed novel Dare Me is set to premiere on Sunday, December 29, at 10 p.m. ET/9 p.m. CT, and now we're getting our first trailer and preview images for the tale of teen angst, cut-throat cheerleading, and murder – all set against the backdrop of a small Midwestern town… with secrets of its own:
https://youtu.be/kYEt3FaKjKk
Based on the acclaimed novel by Megan Abbott, who serves as writer and executive producer along with Gina Fattore, "Dare Me" is an unflinching exploration of teen angst, jealousy, loyalty and the dynamics of power in a small Midwestern town.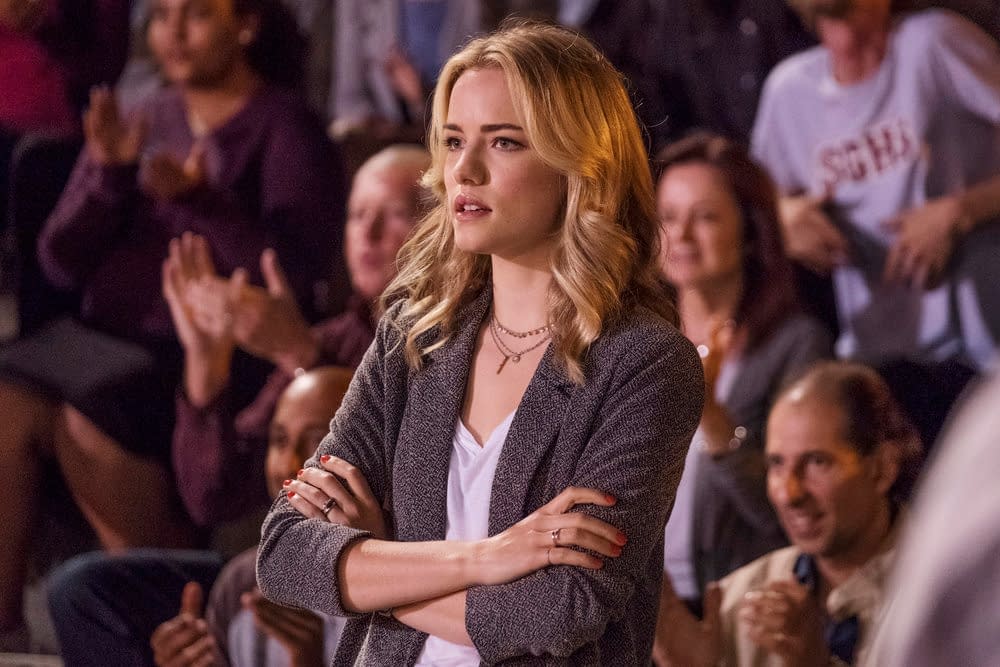 Peering behind the all-American facade, the series dives into the cutthroat world of competitive high school cheerleading. It follows the fraught relationship between two best friends (Herizen Guardiola and Marlo Kelly) after a new coach (Willa Fitzgerald) arrives to bring their team to prominence. While the girls' friendship is put to the test, their young lives are changed forever when a shocking crime rocks their quiet rust belt town. Part coming-of-age story, part sport drama, part murder mystery, "Dare Me" exposes the physical and psychological extremes that some young women are willing to endure in order to get ahead.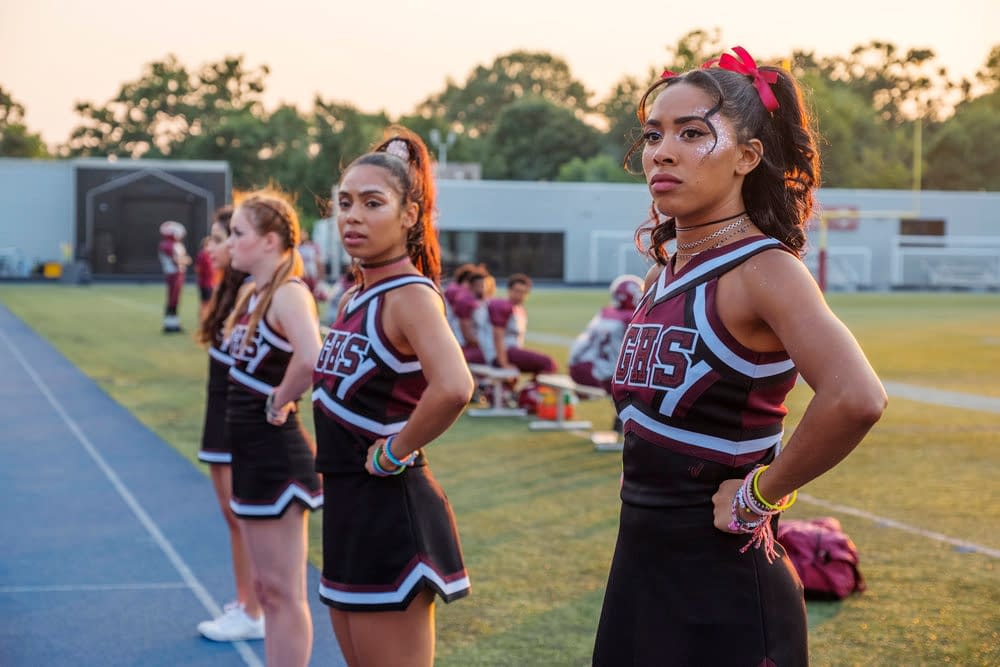 Dare Me is produced by UCP in association with Film 44. Peter Berg (Friday Night Lights) and Michael Lombardo of Film 44, Sarah Condon and Karen Rosenfelt executive produce alongside Abbott and Fattore. Netflix will co-produce and have first-run rights to the series outside of the U.S.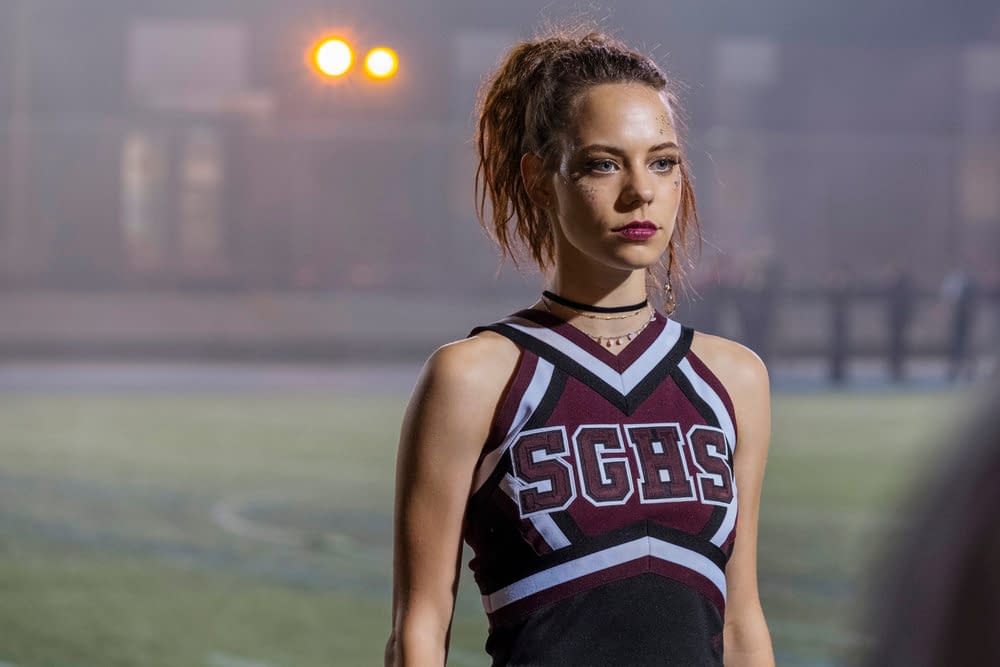 Published by Reagan Arthur Books in 2012, here's a look at the overview for Abbott's novel: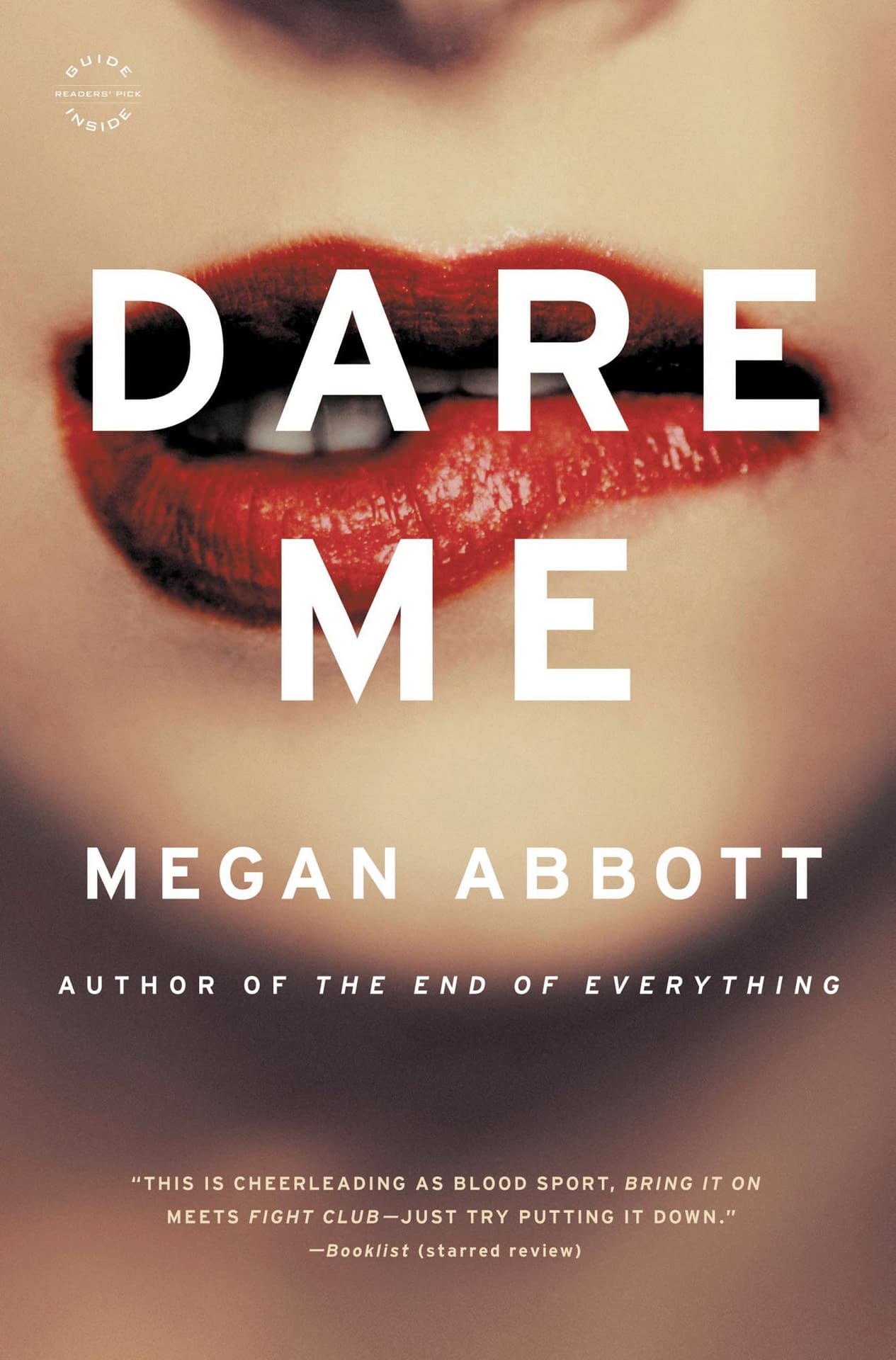 Addy Hanlon has always been Beth Cassidy's best friend and trusted lieutenant. Beth calls the shots and Addy carries them out, a long-established order of things that has brought them to the pinnacle of their high-school careers. Now they're seniors who rule the intensely competitive cheer squad, feared and followed by the other girls — until the young new coach arrives.

Cool and commanding, an emissary from the adult world just beyond their reach, Coach Colette French draws Addy and the other cheerleaders into her life. Only Beth, unsettled by the new regime, remains outside Coach's golden circle, waging a subtle but vicious campaign to regain her position as "top girl" — both with the team and with Addy herself.

Then a suicide focuses a police investigation on Coach and her squad. After the first wave of shock and grief, Addy tries to uncover the truth behind the death — and learns that the boundary between loyalty and love can be dangerous terrain.