Posted in: Preview, Sports, Trailer, TV, WWE | Tagged: dark side of the ring, preview, season 4, trailer, Vice, vice tv
---
Dark Side of the Ring Season 4 Ep. 1 Preview: When Chris Met Tammy
Here's a look at a sneak preview of Vice TV, Evan Husney & Jason Eisener's Dark Side of the Ring Season 4 premiere episode "Chris and Tammy."
---
With Vice TV, Evan Husney & Jason Eisener's Dark Side of the Ring returning for its ten-episode fourth season this week, we have a sneak preview of "Chris and Tammy" to pass along. The season premiere explores the emotional rollercoaster of one of wrestling's most captivating and controversial couples, Chris Candido and Tammy 'Sunny" Sytch – and in the following clip, we learn about the night that Candido first met Sytch from Candido's family.
With the popular pro-wrestling docuseries set to return next week, here's a look at a sneak preview and the official trailer for Vice TV's Dark Side of the Ring Season 4 Episode 1, "Chris and Tammy" – followed by a rundown of what's still to come:
And here's a look at what's ahead this season: 6/6: "Shattered: The Magnum T.A. Story;" 6/13: "Breaking the Cycle: The Graham Dynasty;" 6/20: "What Happened to Doink the Clown?"; 6/27: "The Junkyard Dog;" 7/11: "The Tragic Fall of Adrian Adonis;" 7/18: "Bash at the Beach 2000;" 7/25: "Abdullah the Butcher: Legacy of Blood;" 8/1: "Bam Bam Bigelow: The Beast from the East;" and "The World According to Marty Jannetty" (Season Finale). Now, here's a look at the official trailer, followed by a look back at the original teaser – with Vice TV's Dark Side of the Ring hitting screens on Tuesday, May 30th at 10 pm ET::
"We're incredibly grateful to our viewers for giving this show the life that it has had for the past 4 years. As lifelong fans of professional wrestling, our subjects continue to inspire us. There are so many fascinating and compelling stories left to tell, and it's a privilege to share more of them in our fourth season," shared Husney & Eisener in a statement when the news and teaser were first released. "As the WWE sale works towards a close, Vice TV remains the leading chronicler of wrestling in America," said Morgan Hertzan, president of Global TV for Vice Media Group. "I'm cheering from the ropes to announce the return of 'Dark Side of the Ring,' as proven this show and its spinoffs have been incredibly successful for the network and insightful to produce, now someone tag me in!" Vice TV's Dark Side of the Ring is produced by Vice Studios in association with Bell Media's Crave. Husney is an executive producer and writer for the series, while Eisener is also an executive producer. Vanessa Case and Guillermo Garcia executive produce for Vice Studios, while Lee Hoffman and Catherine Whyte are executive-producing for Vice TV.
---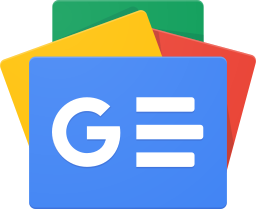 Stay up-to-date and support the site by following Bleeding Cool on Google News today!