David Tennant Joins the Voice Cast of Rooster Teeth's gen:LOCK
Rooster Teeth announced a second anime series coming from their animation department called gen:LOCK at RTX 2018, and with it came the voice of David Tennant. The series announced their cast of voices during the convention, including Lindsay Jones (RWBY), Miles Luna (RWBY), Blaine Gibson (Camp Camp) Gray G. Haddock (RWBY) Chad James (DEATH BATTLE), and the 10th Doctor himself, Tennant. Enjoy the trailer and series description below, as the show is set to be released in January 2019.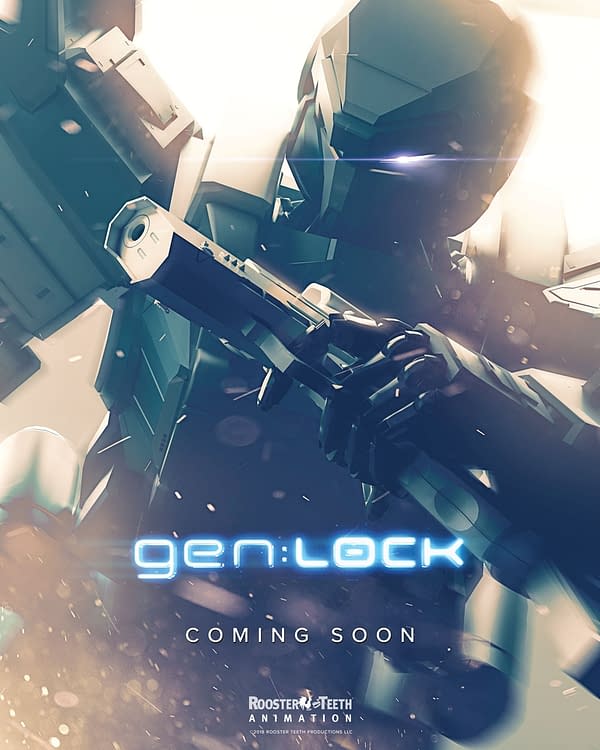 gen:LOCK is the second anime-style series and third 3D animated series from Rooster Teeth Animation. RWBY, entering its sixth season this fall, is a global anime phenomenon conceived by the late Monty Oum. Red vs. Blue is Rooster Teeth's first 3D animated series that began as a machinima production before incorporating custom animation, and is the longest running web series of all time. Outlier Productions, Jordan's production company, is co-producing gen:LOCK along with Rooster Teeth.

"Being able to craft an ensemble cast using both our own talent and well-known actors from outside of the company is a fantastic opportunity," said Haddock. "Part of what makes Rooster Teeth so unique is that our staff runs the business, makes the company function day-to-day, writes, directs, produces, and performs on-camera and in the recording booth. It keeps our team and our community invested in what we do. I hope to work in as much of the extended Rooster Teeth Animation acting family as I can over time into this show, one way or another, so fans can continue to hear their favorite voices in this new world."