"Day of the Dead": SYFY Adapting George A. Romero Zombie Classic for Series; Also Greenlights "The Surrealtor"
SYFY continues its push into the world of straight-to-series, giving 10-episode orders for a series adaptation of George A. Romero's classic zombie film Day of the Dead from Creepshow producer Cartel Entertainment. In addition, Blue Ice Pictures' (Ginny and Georgia) The Surrealtor was also given a series greenlight – with both set for 2021 debuts.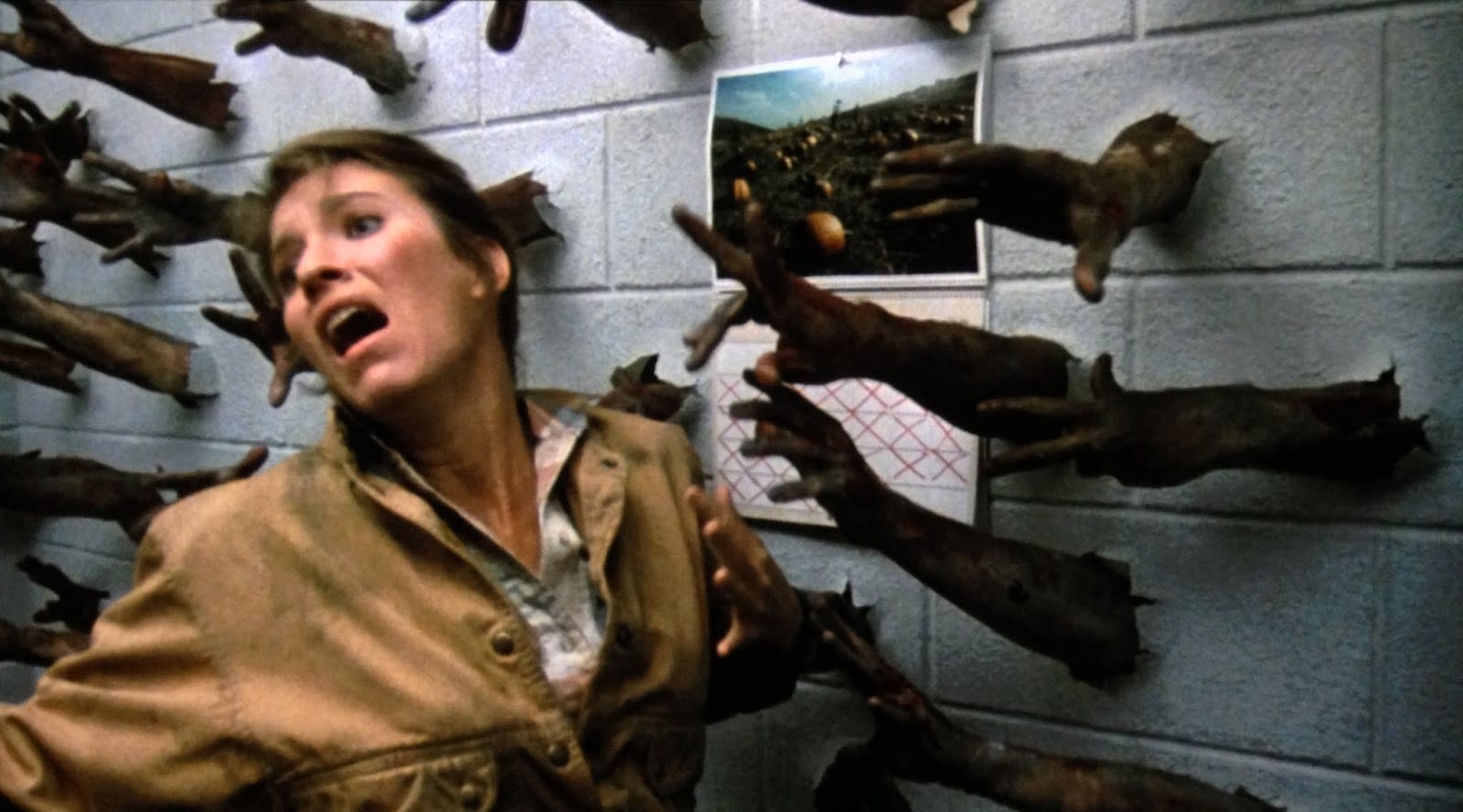 The order follows a series pick-up for Child's Play series adapt Chucky as well as Vagrant Queen, based on the comic book and set to premiere on Friday, March 27, as part of the network's "We Are Her(oes)" Women's History Month celebration. SYFY is shifting to a direct-to-series philosophy instead of pilots – especially after last year's Cipher and (Future) Cult Classic never made it past the pilot stage.
Written by Jed Elinoff and series showrunner Scott Thomas, Day of the Dead tells the story of six strangers trying to survive the first 24 hours of an undead invasion. Stan Spry, Jeff Holland, and Drew Brown are set to executive produce on behalf of Cartel Entertainment, along with HiTide Studios' Robert Dudelson, James Dudelson, and Jordan Kizwani.
In The Surrealtor, realtor Nick Roman and an elite team of specialists handle the cases that no one else can: haunted and possessed houses that literally scare would-be buyers away. Researching, investigating and "fixing" the things that go bump in the night, the team works to create closure—and closings –even as they struggle with demons of their own. Blue Ice Pictures produces, with Lance Samuels and Daniel Iron serving as producers alongside showrunner George Olson.

Now here's a look at Vagrant Queen, set to premiere next month:
VAGRANT QUEEN follows Elida (Adriyan Rae) from child queen to orphaned outcast, as she scavenges the treacherous corners of the galaxy, always one step ahead of the Republic government out to extinguish her bloodline. When her old friend Isaac (Tim Rozon) shows up claiming her mother Xevelyn is still alive, they head off with their new ally, Amae (Alex McGregor), to stage a rescue that will take her back into the perilous heart of her former kingdom and up against a deadly foe from her childhood, Commander Lazaro (Paul du Toit).