'Deadly Class' Season 1, Episode 9: Killing it with "Kids of the Black Hole" (SPOILER REVIEW)
Marcus (Benjamin Wadsworth) makes about 500,000 mistakes in "Kids of the Black Hole", which sets up a showdown between the Kings Dominion kids and Chester (Tom Stevens), the F***face killer.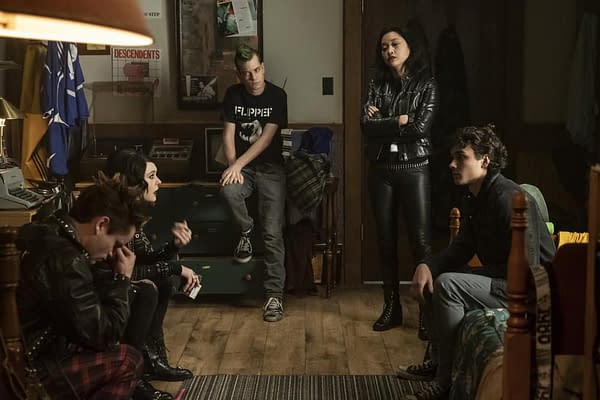 First, though, there's a musical number. An ode to Dwight Shandy (Brian Posehn), F***face's long suffering captive. It's a hillbilly hoedown in San Francisco, and I'll be damned if F***face doesn't have an incredible voice. That musical number ends in a brutal bit of violence that is sure to affect Shabnam (Isaiah Lehtinen) if the show gets a second season.
Marcus has managed to rally a small army of trainee assassins to take the fight to Chester, but his recruits are made up of largely broken or reluctant people. Maria (María Gabriela de Faría) is falling apart from the stress of hiding Chico's (Michel Duval) murder; Willie (Luke Tennie) is having second thoughts about the assassin life; and Saya (Lana Condor) is having a hard time deciding whether her loyalties lie with her friends, or Master Lin (Benedict Wong).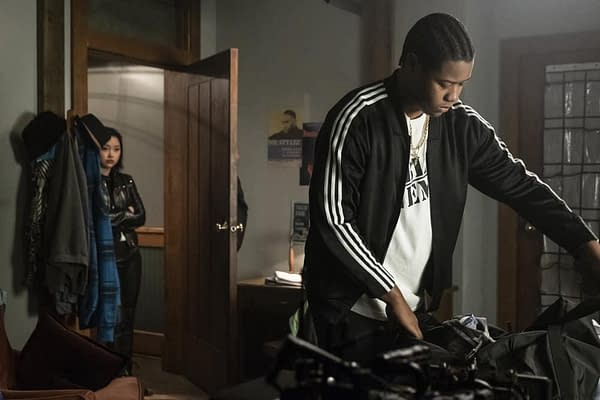 Speaking of Lin, he's in a world of trouble. His sister, Madame Gao (Olivia Cheng) has summoned him to the Guild to answer for his perceived mistakes in running Kings Dominion. Gao is rightfully steamed at her older brother for hiding the fact that his supposedly dead wife and daughter are, in fact, alive and well.
Luckily for Marcus, Billy (Liam James) is able to talk Petra (Taylor Hickman) and Lex (Jack Gillett) into joining the cause. Lex wrangles some explosives for the group, the kids go to an old-school punk show, and mistakes ensue.
"Kids of the Black Hole" is the second to last episode of Deadly Class' first season, and showrunners Rick Remender and Miles Orion Feldsott pulled out all the stops in bringing one of the best episodes of show to date- and that's saying something, because there hasn't been a weak episode yet.
Luke Tennie's Willie is the wounded moral compass of the Kings Dominion kids, and he puts in some amazing work here. His analogy about Peter Pan lands like a gut punch, and Willie spends the entire episode wrestling with what to do with the rest of his life.
Benjamin Wadsworth also has a lot of fun with this episode, between the slam dancing, ill-advised hook-up, and explosive encounter at the comic shop, Wadsworth came to play, and much of the episode's comedy relief is resting on his shoulders.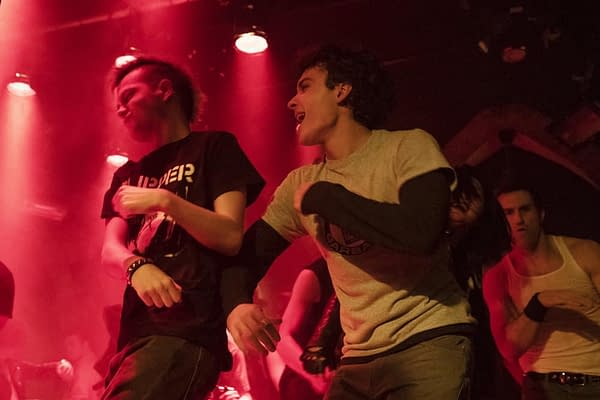 Benedict Wong, on the other hand, is carrying all of the pathos this week. Lin has crafted a house of straws, and his sister is very much in Big Bad Wolf mode. Lin entrusts Saya with a vitally important task, which has dire circumstances for him, his family, and most likely Kings Dominion.
We get Madame Gao's back story animation this week, which gives some good insight to who she is at heart.
The soundtrack for "Kids of the Black Hole" included cuts from The Adolescents, and the classic "One Step Beyond" from Prince Buster!
Let's look at some spoilers, shall we?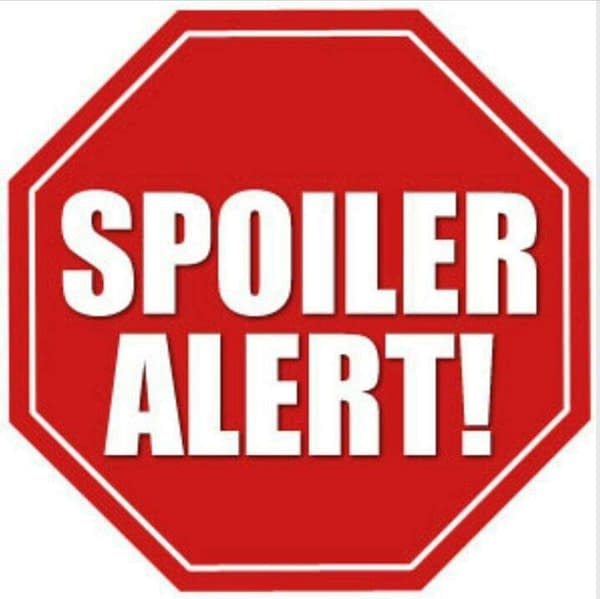 Shabnam's dad tries to escape from Hillbilly Hotel Hell, but meets his grisly end at the pointy end of a massive booby trap. Considering that Shabnam's parents specialize in orchestrating coups, young Shabnam's future with Marcus will probably not be so rosy once he connects the dots between F***face and Marcus.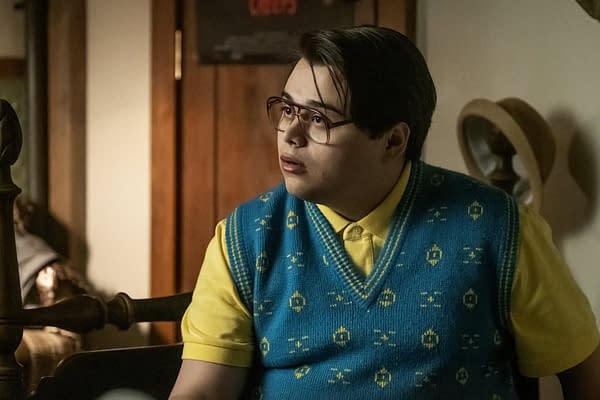 The pit at the punk club was a great thing to see, and of the most authentic portrayals of real punk slam dancing in the mid to late '80s that I've seen in ages. Seeing that big punk pick Marcus up after he got knocked down? That's the way it really was, and a testament to the writer's dedication to getting the time frame right.
Lin tells Saya to guard his house with her life. She decides to go elsewhere.
Gao summons Lin to the Guild, thinking she has him trapped for conspiring against her. She sets Viktor (Sean Depner) and Brandy (Siobhan Williams) against their headmaster, but it was a double cross, and the two students turn on Gao and back Lin up. Viktor, of course, fights with a sickle!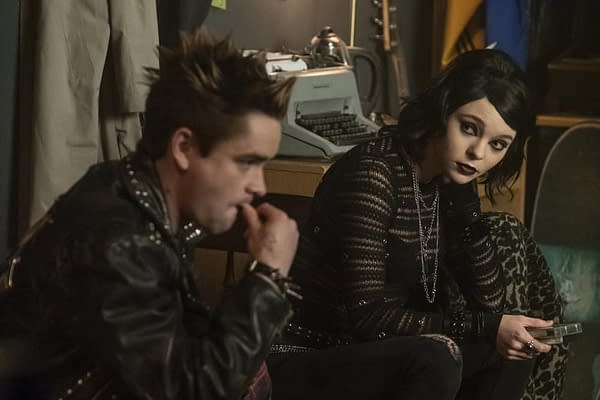 Gao escapes, and tells El Alma del Diablo (David Zayas) about Lin's family, which leads to a showdown between Lin and Diablo that finds Lin on the run with his daughter, and his wife dead. How things would have worked out if Saya had stayed at her post is hard to say, but Lin is sure to hold her responsible for his wife's death.
Wadsworth has about 20 minutes of solid gold acting mid episode, from Marcus' jubilant hookup (mistake) with Saya, to his waking up late (mistake), to his stolen breakfast (huge mistake), to his attempt at revenge on an annoying kid at the comic shop (explosive mistake). If played wrong, the whole thing would have fallen apart, but Wadsworth delivers.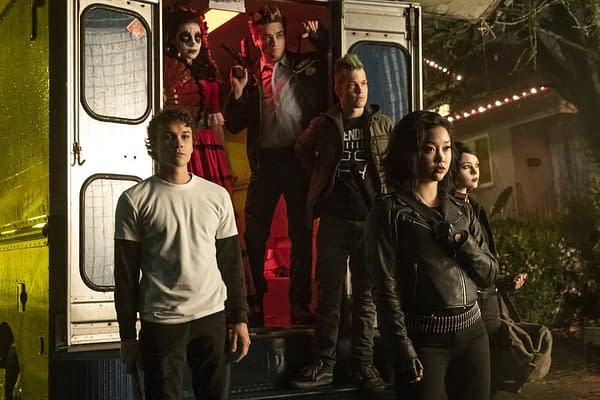 Those kids arrive at F***face manor, ready to bring the pain. It all goes down on Wednesday, March 20th, with "Sink with California". Here's a taste of what's coming our way:
Deadly Class has yet to be renewed for a second season by SYFY, and it would be a real shame to see this outstanding series not return. The cast is fantastic, with writing that seals the deal every time. Give it a shot, you'll see why it's one of the fastest growing shows on television!

From Sony Pictures Television and Universal Cable Productions, Deadly Class was adapted for television by original comic book series writer Rick Remender and Miles Orion Feldsott, who will serve as executive producers alongside Joe Russo and Anthony Russo (Avengers: Infinity War, Captain America: Civil War), Mike Larocca (Spy) and Mick Betancourt (USA's The Purge, Shots Fired). Remender, Feldsott, and Betancourt will also share showrunner duties on the series.