Rogue One: A Star Wars Story ended on one hell of a note— Princess Leia Organna gains possession of the plans to the Empire's secret doomsday weapon, the Death Star. We already know how the rest of that story went. But the story would have been completely different if not for the sacrifice of Cassion Andor (Diego Luna) and Jyn Erso ( Felicity Jones), who gave their lives to make sure the nascent Rebellion had a chance of survival.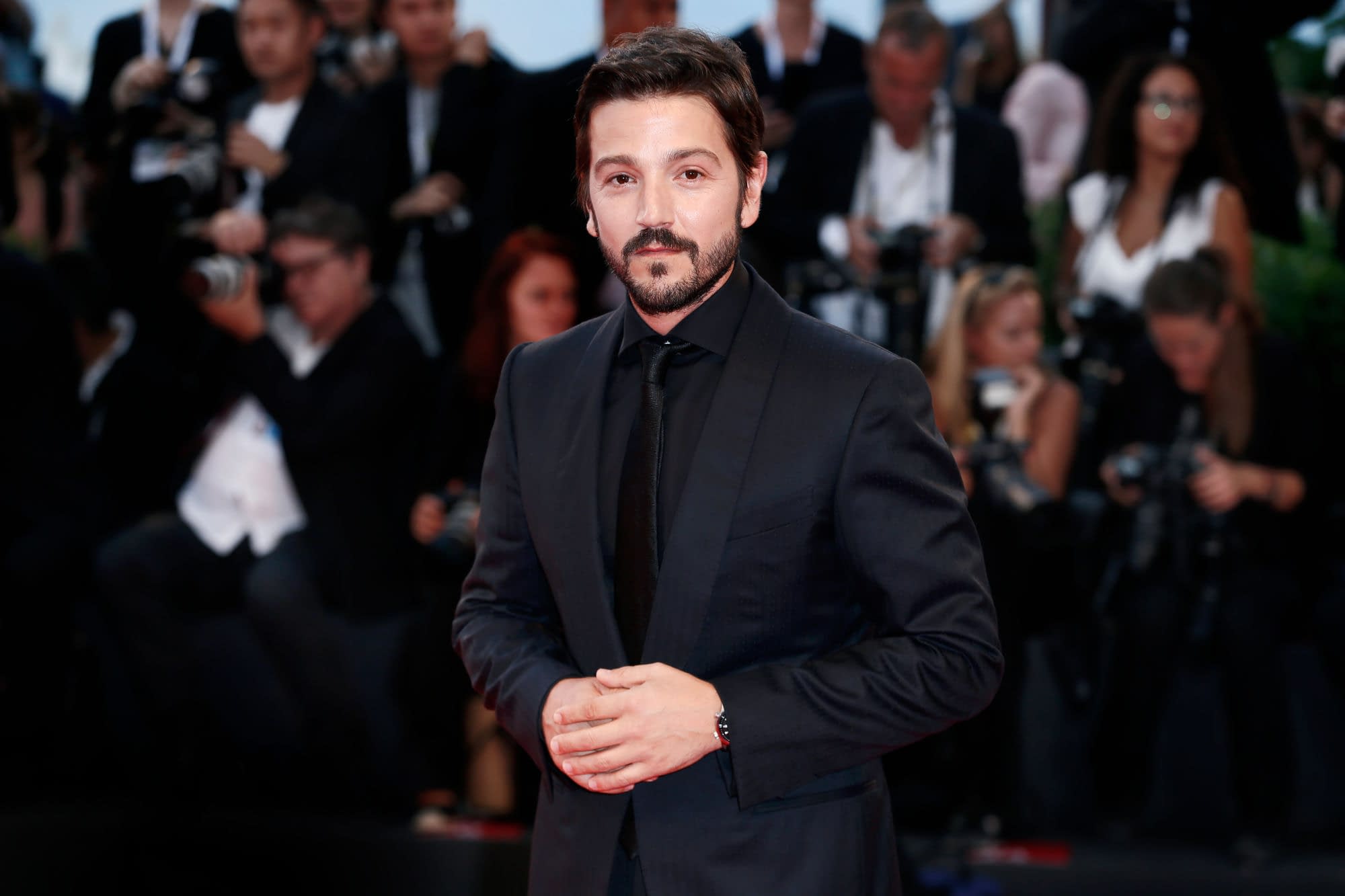 Fans were electrified, but the cast of the movie had a completely different take— Rogue One was pretty much the end of the line. SYFY Wire had a chance to talk to Diego Luna about his reaction to seeing the film for the first time:
"When I saw the film the first time, I was so disappointed at the end," Luna admitted. "And not because of the film," the actor clarified.
Realizing that the story of Cassian Andor come to a close so quickly must have been quite the shock, especially when you're part of a franchise known for building multi-episode story arcs around characters.
"My son said, 'But that's it, Dad. Right? That's it,'" the actor recounted about his post screening dialogue with his then eight-year old. "And I go, 'Well, yes. That's the thing about this film.' Even though I knew, and I understood, I think that's the moment where I really got it. I really realized that a character I loved, and a universe I couldn't care more about [was done]. But the tone of our film, it pays honor to, I believe, the best times of this universe. And obviously, I say the best because it's when I was open and ready to receive that. Those [Star Wars] films left a very deep mark on me, as [the] audience, and as a filmmaker."
But great characters, especially great Star Wars characters, have a funny way of coming back. In November of 2018, Lucasfilm announced that they were developing a stand-alone Cassion Andor series for their upcoming Disney+ streaming platform, with Alyn Tudyk coming along to play Cassion's best pal, the re-programmed Imperial droid, K-2SO.
It's a dream come true for Luna, who felt that Cassion Andor had a lot more mileage left as a character:
"[TV is] where you have time to develop, to see characters and do stuff that film won't allow us," Luna said. "And, I think the proximity, sometimes, with the audience becomes so much more profound; the connection."
We still have a bit of a wait ahead of us, as the new Cassion Andor Star Wars series won't debut on Disney+ until sometime in 2020.
Enjoyed this article? Share it!