Disney Park Christmas Parade: Enjoy the Splendor on ABC! [PREVIEW]
If you've never seen the Disneyland or Walt Disney World parade in person, you're in luck. ABC will bring the magical parades right to your home on Christmas day. I've been lucky enough to see one World Christmas parade in person, and wow. They really know how to throw a holiday party!
According to the parks' blog, the two hour spectacle will also give viewers a glimpse into some upcoming park plans..
Among the exclusive Disney Parks sneak peeks planned for this special are Mickey and Minnie's Runaway Railway coming to Disney's Hollywood Studios in Florida on March 4, 2020, and Disneyland park in California in 2022, plus Avengers Campus coming to Disney California Adventure Park in California in 2020. Viewers will also get a special look at "the most magical flight on earth": the newly opened Disney Skyliner gondola system, connecting Walt Disney World Resort guests to two Disney theme parks and four resorts, including the new Disney's Riviera Resort.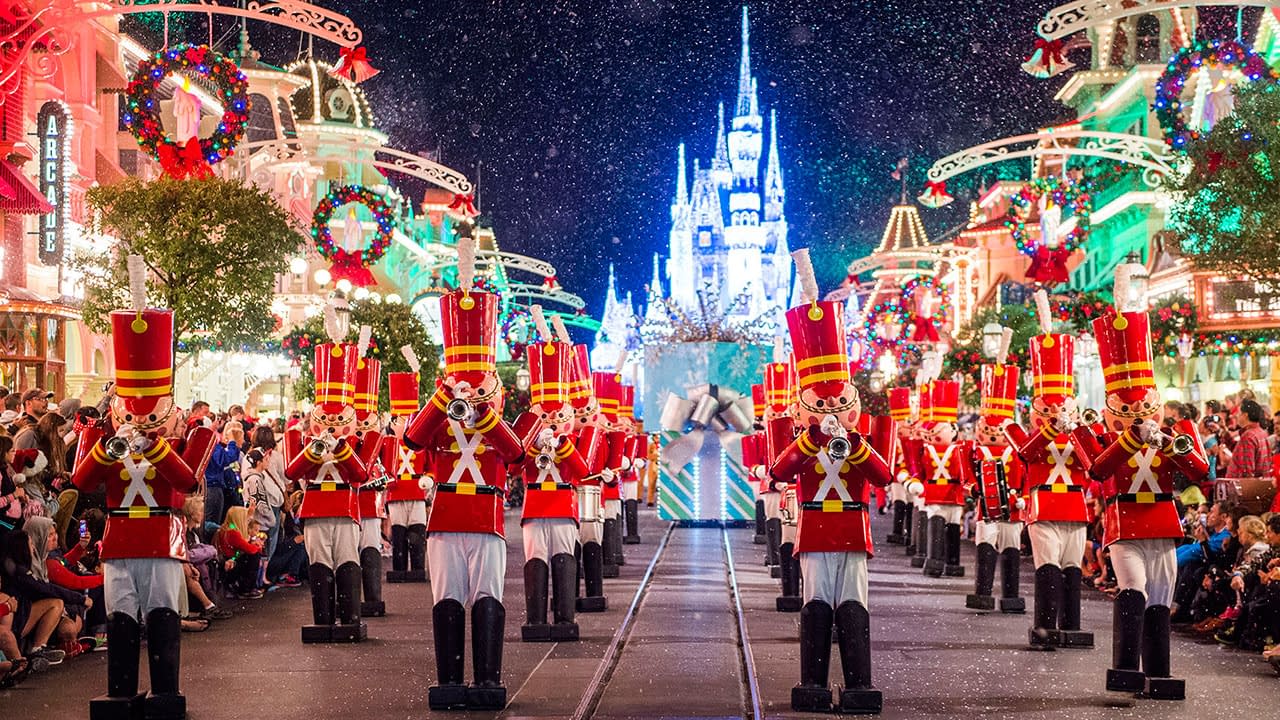 Viewers will also be treated to musical acts including Sting, Shaggy, and Pentatonix (to name a few). This years hosts include Matthew Morrison, Emma Bunton, and Jesse Palmer, with co-hosts Marsai Martin and JD McCrary. This program is one of my favorite things to watch on Christmas, and I'm sure it'll be a new favorite for you as well! You can catch the Disney Parks Magical Christmas Day Parade on ABC at 10 a.m. – 12 p.m. EST, and 9-11 a.m. CST/MST/PST.
Merry Christmas!

"Disneyland will never be completed. It will continue to grow as long as there is imagination left in the world."

"You can design and create, and build the most wonderful place in the world. But it takes people to make the dream a reality."

"Disneyland is a work of love. We didn't go into Disneyland just with the idea of making money."

– Walt Disney