I mentioned in my brief semi-spoilery summation of the first episode of Steven Moffat, Mark Gatiss and Sue Vertue's Dracula, which aired on BBC One last night, second episode tonight, that there was a bit of a Sherlock Holmes crossover. The team had also recreated Sherlock for the BBC, and it was a mention from Sister Agatha that she had been doing her own investigations of Jonathan Harker, courtesy of, well…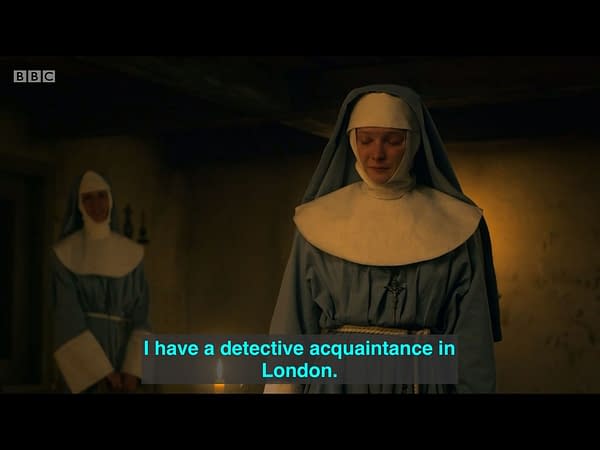 … exactly. But what I did miss, and I had Bleeding Cool reader Mark Gardiner to point it out to me was that in her letters to Jonathan Harker, Mina Murray made comment of the attractive delights of…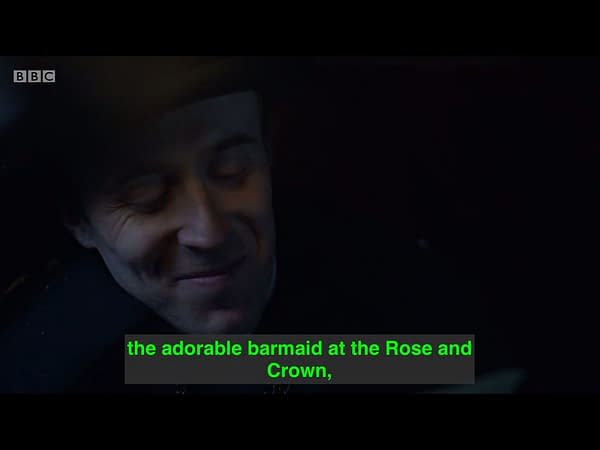 …an adorable barmaid at the Rose And Crown. In London. A Victorian London, of course. And Doctor Who fans know that pub…
…as the pub where Clara worked alongside being a governess.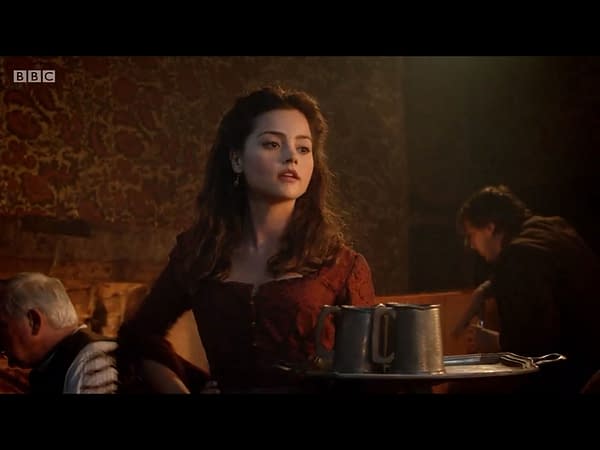 …in the Matt Smith episode, The Snowmen, from Christmas 2012, when Steven Moffat was writer and showrunner. Now all we need to do is discover that this pub is on Talwinning Street and we're all good.
Enjoyed this article? Share it!