'Doctor Who' Series 12 Preview Image Begs the Question: How Judoon?
Here we have it folks!
Our first look at Series 12 of BBC One's Doctor Who! We may have to wait until 2020 to see new episodes, but today the show's official Twitter account gave us a first-look at what the Doctor (Jodie Whittaker) will be up to next season. By the look of things, our favorite Time Lord is going to find herself in the middle of some serious trouble while facing off against an old antagonist.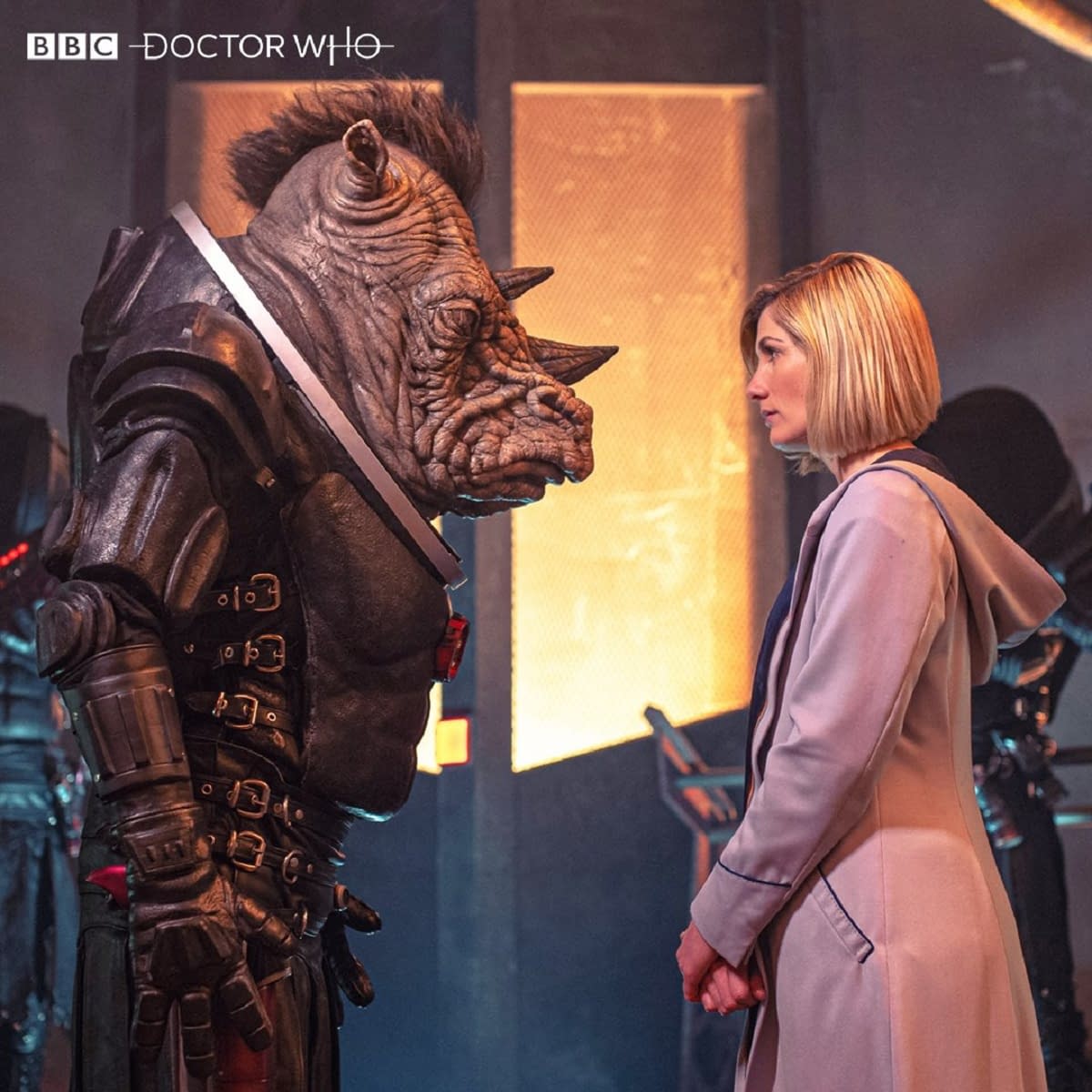 Yes, viewers… the Judoon are back!
First appearing in the 2007 episode "Smith and Jones," the Judoon are a race of rhinoceros-faced intergalactic military police. Charged with enforcing the laws, the Judoon tend to be literal and brutal in their punishments, but not very intelligent. In the Season 3 premier, the Tenth Doctor (David Tennant) faced off against the mercenaries – decrying their tactics and reminding them that they have no jurisdiction on Earth.
The Thirteenth Doctor has an intense dislike of oppression in any form, as well as a desire to stamp out injustice and a strong urge to protect those that cannot protect themselves. It seems likely that any meeting between her and the Judoon would likely end in a battle of wills. From the look of the photo released by the BBC above, a serious stand-off appears pretty much inevitable.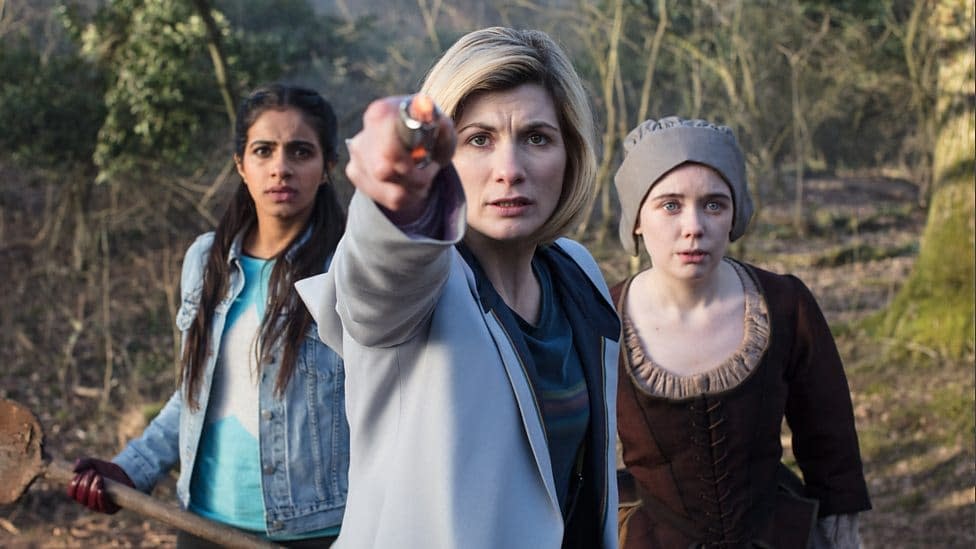 This photo also might go a long way towards cooling the tempers of some of the viewers who were dissatisfied with the previous series. One of the most common criticisms of the season was the lack of "classic" Doctor Who monsters. Even the Dalek in the season finale was a remade one-off stranded on Earth, and not a part of the larger Dalek civilization. The return of the Judoon might respark interest in those critics to tune in for Season 12.
I am incredibly excited for more Doctor Who and can't wait to see what happens with the Judoon… and the Doctor… and the rest of the fam. It will still be a long wait for 2020 and new episodes, but now we know to stay glued to the Doctor Who Twitter account for more sneak peeks of what is to come.