"Doctor Who" Series 13 Begins Filming This Fall; Special Episode Expected Later This Year [REPORT]
While we may be only a few weeks away until the BBC's Doctor Who wraps its twelfth series, viewers will be glad to know that news is already buzzing about Series 13. Show producer Tracie Simpson revealed (and Radio Times is supporting) at the Gallifrey One fan convention that filming would commence in September of this year – putting the series on track for a 2021 premiere. In addition, a special episode has been confirmed, and is expected to air some time after Series 12 airs – most likely the holiday season.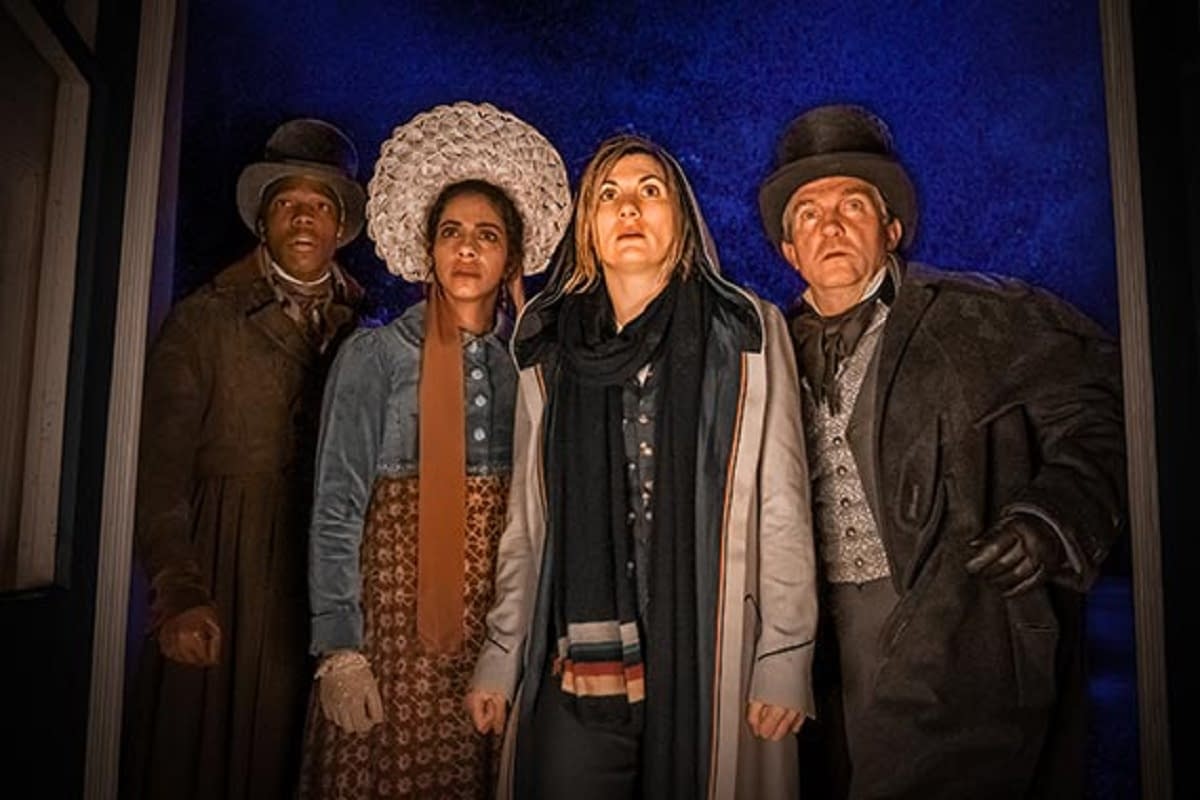 Doctor Who showrunner Chris Chibnall will be returning, as will Jodie Whittaker – who confirmed to EW that she was good for Series 13:
"Yes, I'm doing another season. That might be a massive exclusive that I'm not supposed to say, but it's unhelpful for me to say [I don't know] because it would be a massive lie! [Laughs] I absolutely adore it. At some point, these shoes are going to be handed on, but it's not yet. I'm clinging on tight!"
There is still no word on if Bradley Walsh (Graham), Mandip Gill (Yaz), and Tosin Cole (Ryan) will be retunring to the long-running series.

One last thing for those who've been throwing shade at the show since Whittaker and "Team TARDIS" first debuted- you should know that Whittaker's proud of the work they've done and are doing.
But she loves fan artwork…
"I've seen loads of fan art, which I always love. But it's never been that great for me to immerse myself in noise that you can't control, good or bad. I think both are a rabbit hole that you shouldn't necessarily go down. We know that we work really hard for the show to be the best it can be in this moment. Once it's out in the ether, how people feel, in a way, is kind of irrelevant."