Posted in: BBC, Disney+, Doctor Who, Preview, TV | Tagged: bbc, disney plus, doctor who, Ncuti Gatwa, preview, tom baker
---
Doctor Who: Tom Baker's Advice for "Handsome Young Man" Ncuti Gatwa
Here's what Doctor Who legend Tom Baker had to say about Ncuti Gatwa's casting as the Fifteenth Doctor and some advice he had to share.
---
---
Article Summary
Tom Baker comments on Ncuti Gatwa's casting as the Fifteenth Doctor.
Baker advises Gatwa to be good-natured and respond generously to co-actors.
A new Doctor Who series continues filming with Gatwa and Millie Gibson.
The three-episode Doctor Who 60th Anniversary special even stars David Tennant and Catherine Tate.
---
While the countdown rolls on to this weekend's kick-off of BBC, Disney+ & Showrunner Russell T. Davies's David Tennant & Catherine Tate-starring three-episode Doctor Who 60th Anniversary special event, filming continues on the next series of adventures with Ncuti Gatwa (Fifteenth Doctor) and Millie Gibson (Ruby Sunday). With the next year looking to be a celebration of the long-running show's history as well as its future, it's only fitting that we hear for the first time from one of our previous Doctors about their thoughts on Gatwa taking over the TARDIS. When shown with an image of Gatwa for a piece for Radio Times magazine, show legend Tom Baker shared, "Oh! Is this the next Doctor Who? A handsome young man! Marvelous cheekbones. These things are important as you get near to death." When asked if there was anything Gatwa should know going into the official start of their run, the longest-running Doctor added, "Knowing anything is a bit dangerous when you play Doctor Who. It's better to know nothing. And to be good-natured. The trick is to respond generously to other actors, which halves your task because you don't have to be driving it all the time."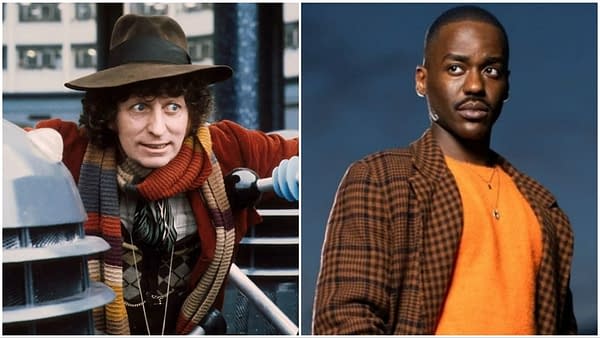 Along with Jemma Redgrave (Kate Lethbridge-Stewart), Aneurin Barnard (Roger ap Gwilliam), and Jack Forsyth-Noble (Will), Doctor Who Magazine #589 also confirmed that Bhav Joshi (Wedding Season), Eilidh Loan (Traces), Pete MacHale (Gangs of London), Miles Yekinni (Slow Horses), and Hemi Yeroham (Mamma Mia!) have joined the cast for the new series. In addition, Jinkx Monsoon (RuPaul's Drag Race) was also confirmed to have joined the cast – followed by Jonathan Groff (Glee, Mindhunter) and Indira Varma (Obsession, Game of Thrones) – as The Duchess – in May 2023. Bonnie Langford was confirmed to be returning as Melanie Bush in June 2023, along with Lenny Rush (Am I Being Unreasonable) as Morris. In early August 2023, we also learned that Gemma Arrowsmith (Gemma Arrowsmith Sketched Out) and Mary Malone (Vera, The Prince) had joined the Christmas Special – while Majid Mehdizadeh-Valoujerdy (Hollyoaks) and Billy Brayshaw (Still So Awkward) had joined the Series 14 cast. In November 2023, we also learned that Nicola Coughlan (Derry Girls, Bridgerton) was set to guest star in the 2024 Christmas Special. On the writing side, we learned late last month that Kate Herron (Loki, Sex Education) & Briony Redman (Pont Brec) had co-written the episode that Groff and Varma are starring in during the upcoming series.
---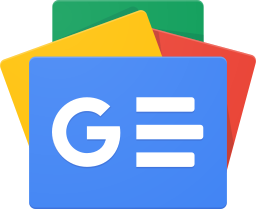 Stay up-to-date and support the site by following Bleeding Cool on Google News today!