"Dracula": Want to See The Count? All You Have to Do Is Invite Him In [TEASER]
With Steven Moffat (Doctor Who) and Mark Gatiss' (Sherlock) highly-anticipated BBC/Netflix co-production Dracula set to premiere as part of the BBC's New Year's Day programming schedule, we have some updated information on when the Claes Bang (The Girl in the Spider's Web)-starrer will air on the streaming service as well as the titles of the three episodes.
Over the course of three, 90-minute chapters, Bang's bloodthirsty count travels from 1897 Transylvania to wreak havoc against Victorian London – with Dracula's travels taking him through a… nunnery?
More on that in a minute…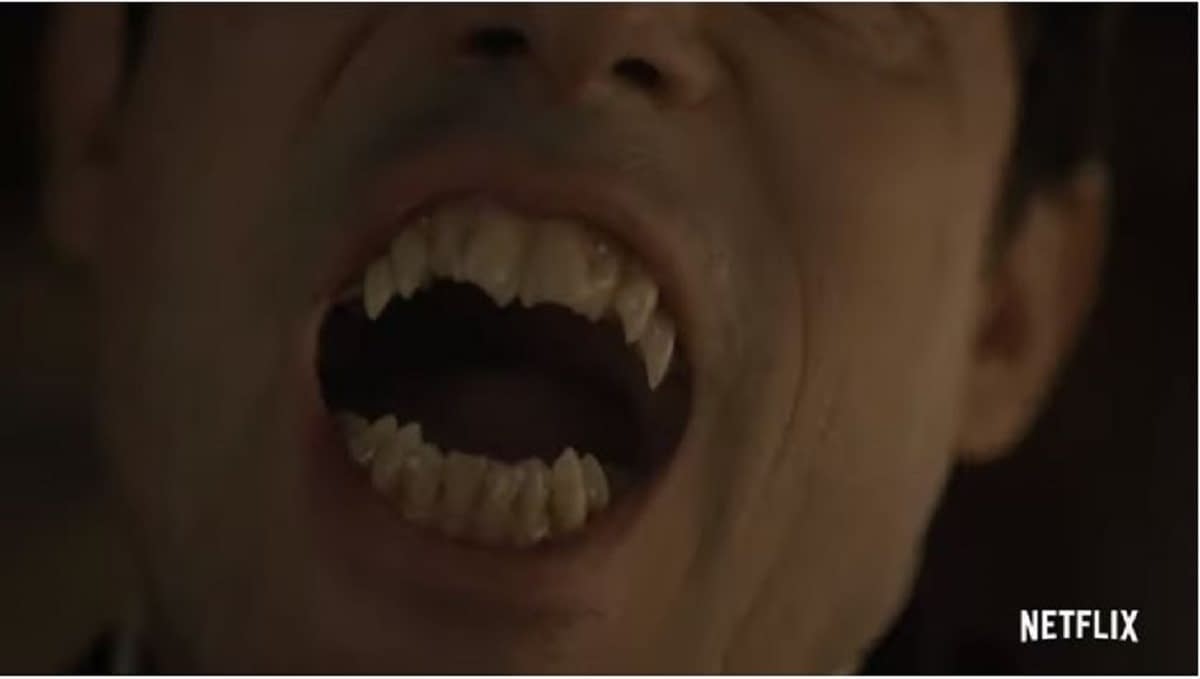 As for the series itself, it's set to roll out on BBC One and BBC iPlayer from January 1-3, 2020; and will also air on Netflix some time in January 2020 – but no specific date has been set. As for the episode titles, viewers should be on the lookout for Ep. 1 "The Rules of the Beast", Ep. 2 "Blood Vessel", and Ep. 3 "The Dark Compass".
Here's a look at some recently-released first-look images at the nunnery's Mother Superior (Joanna Scalan) and Sister Agatha (Dolly Wells), a very sickly-looking Jonathan Harker (John Heffernan), new character Dorabella (Lily Dodsworth-Evans), and soon-to-be-Dracula's-plaything Lord Ruthven (Patrick Walsh McBride).
As for Dracula's probably-tragic-for-everyone-else-if-we-read-the-book-right trip aboard The Demeter, we meet Olgaren (Youssef Kerkour), Piotr (Samuel Blenkin), Captain Sokolov (Jonathan Aris), and Dr Sharma (Sacha Dhawan). But it's the image of Dracula with a young woman named Yamini (Lily Kakkar) that gives us that "Mina" feeling – and that's not good…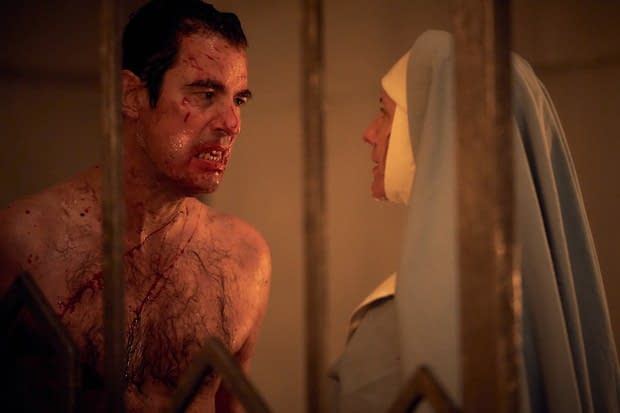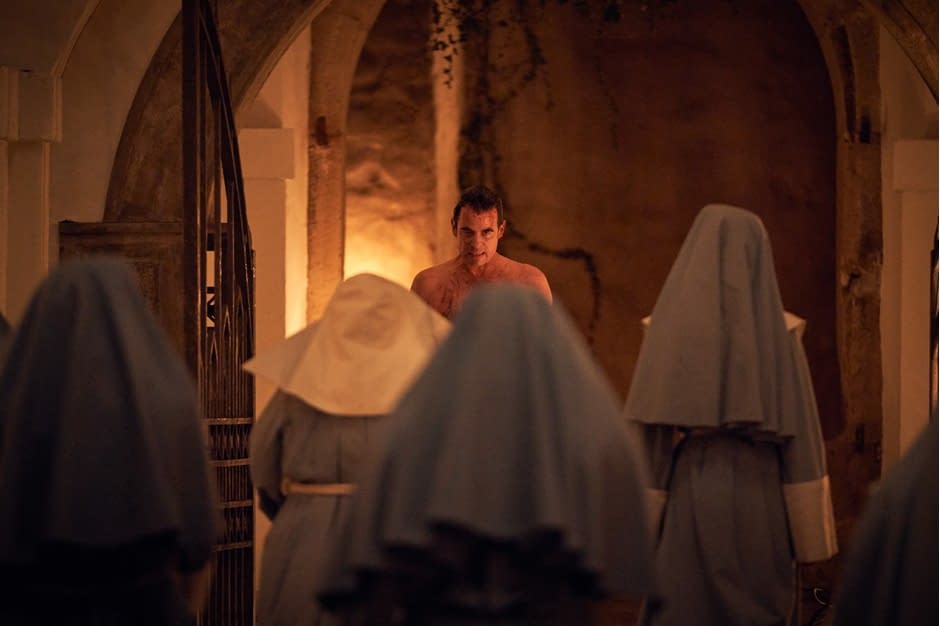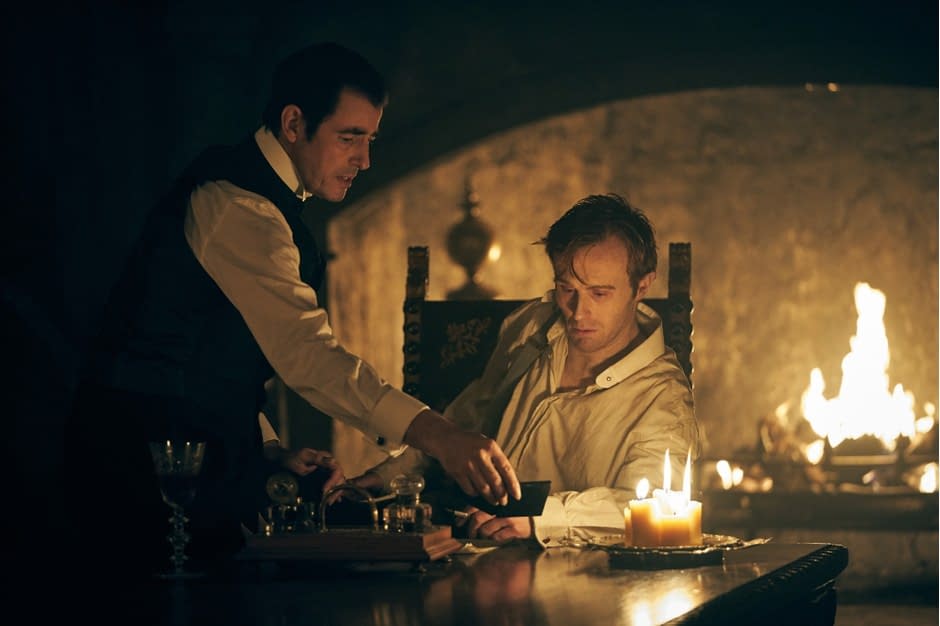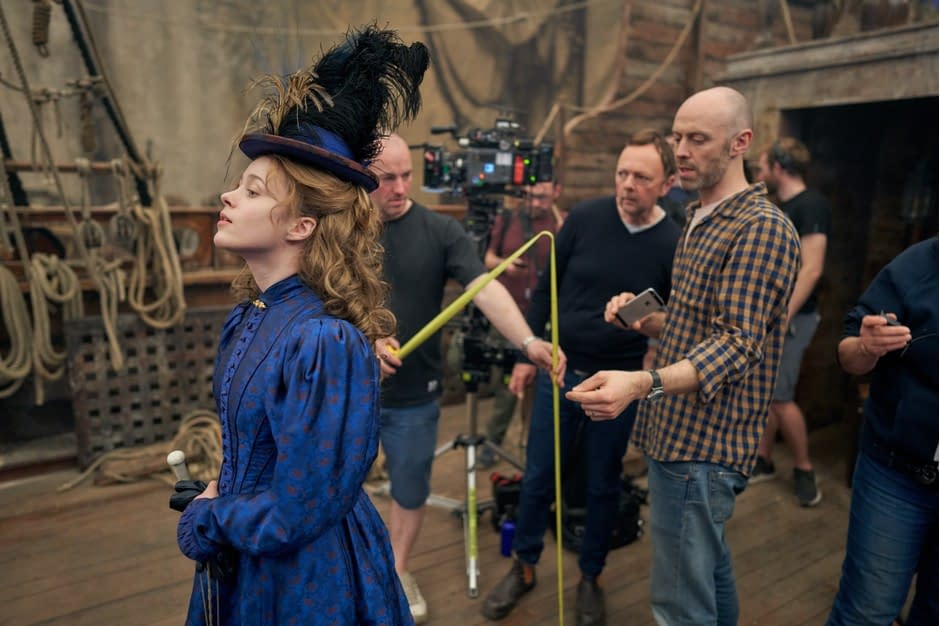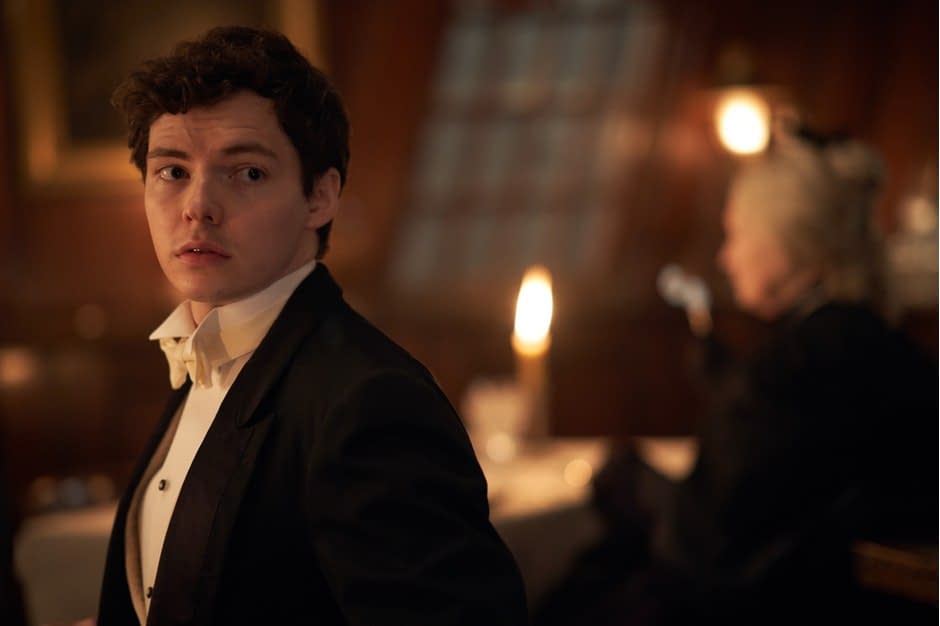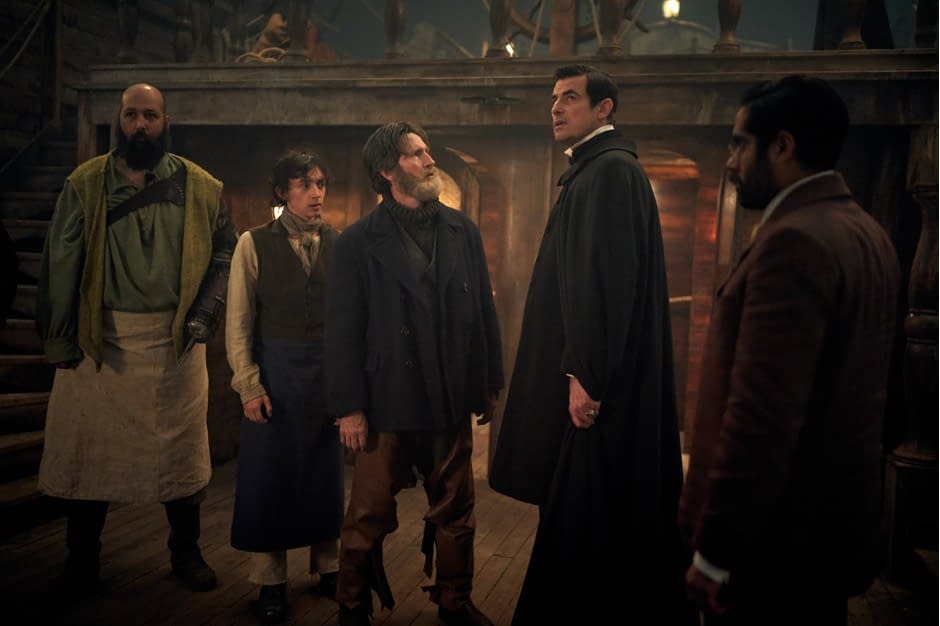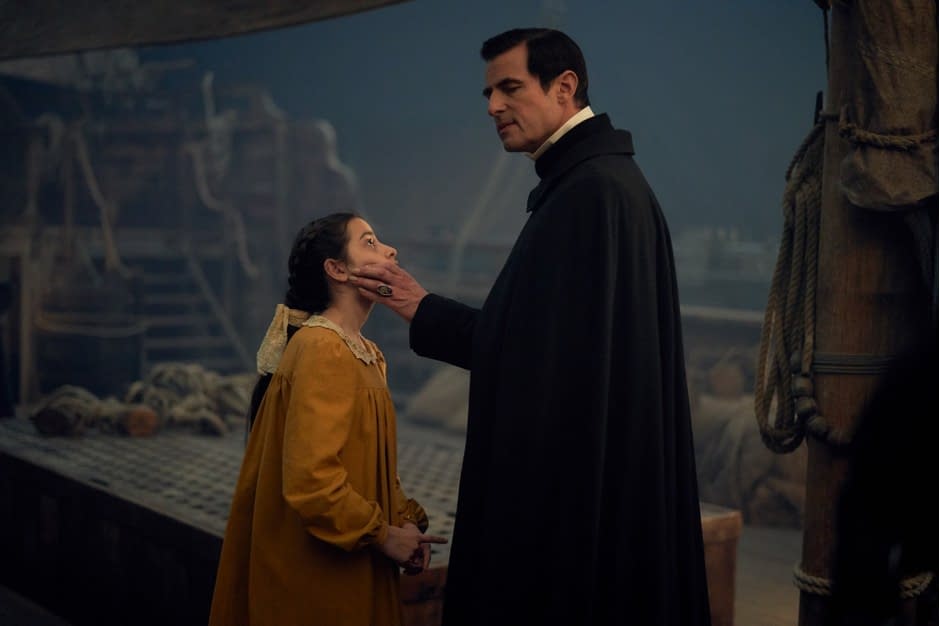 BBC One's Dracula stems from Sherlock producer Hartswood Films and will air on BBC One in the U.K. and Ireland and then on Netflix in the U.S. and internationally.
The cast of Dracula also includes Jonathan Aris (Black Mirror: Bandersnatch), Sacha Dhawan (The Boy With the Top Knot), Nathan Stewart-Jarrett (Misfits), Catherine Schell (On Her Majesty's Secret Service), Youssef Kerkour (Jack Ryan), Clive Russell (Game Of Thrones), Lyndsey Marshal (The League of Gentlemen), Chanel Cresswell (This Is England), Matthew Beard (The Imitation Game), Lydia West (Years & Years), Paul Brennen (Happy Valley), Sarah Niles (Catastrophe), Sofia Oxenham (Poldark), John McCrea (God's Own Country), Phil Dunster (Humans), John Heffernan (The Crown), Joanna Scanlan (No Offence), Dolly Wells (Can You Forgive Me?), Morfydd Clark (Crawl), and newcomer Millicent Wong.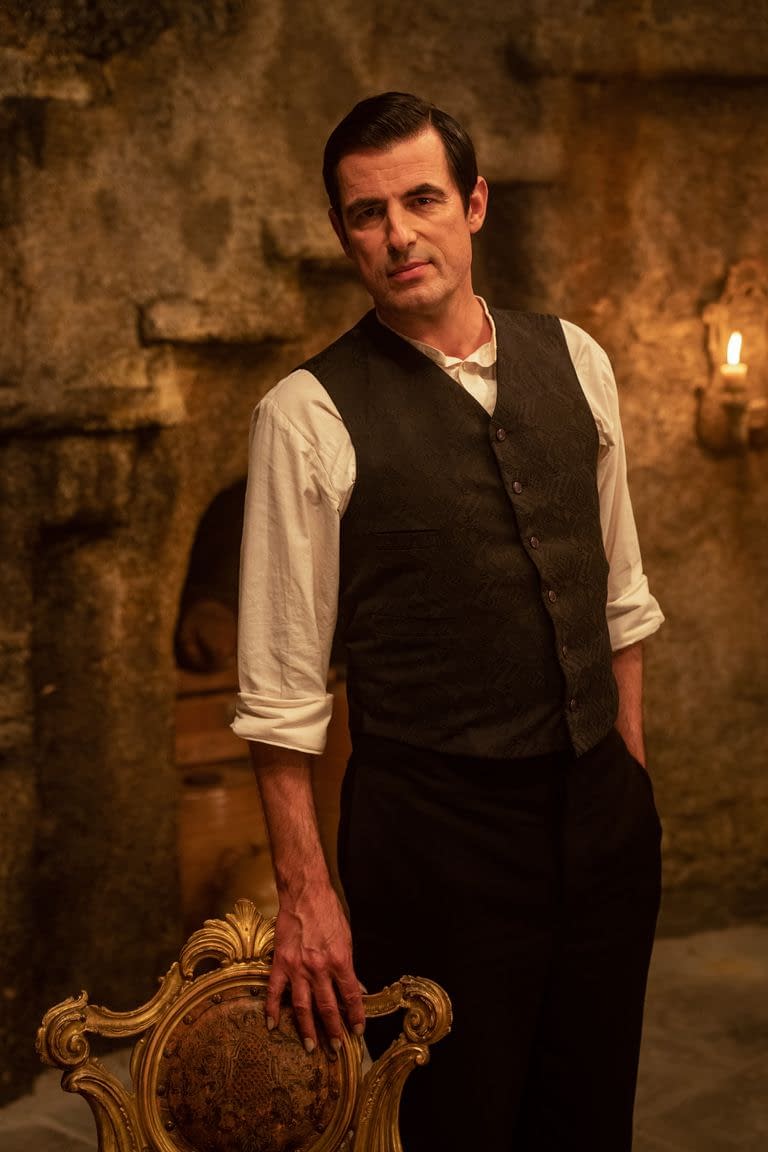 Westworld's Jonny Campbell is set to direct the opening episode, with Damon Thomas (Killing Eve) and Paul McGuigan (Film Stars Don't Die in Liverpool) helming the second and third outings, respectively. Moffat and Gatiss are writing the series, and will also appear in the series in currently undosclosed roles. While few specifics are known about the project, the producers have stated in the past that it will be a reinvention of the Bram Stoker classic for a 21st Century audience – similar to how they approached Sherlock.
"It's seriously delightful that our new 'Dracula' is being shot at Bray Studios, the former home of Hammer Films. This wonderfully atmospheric and legendary studio gave birth to so many famous monsters and stars – most memorably Peter Cushing and Christopher Lee. As we watch Transylvania once again rise on the sound stages of Bray, it's amazing to be able to say that Count Dracula has finally come home."

– Mark Gatiss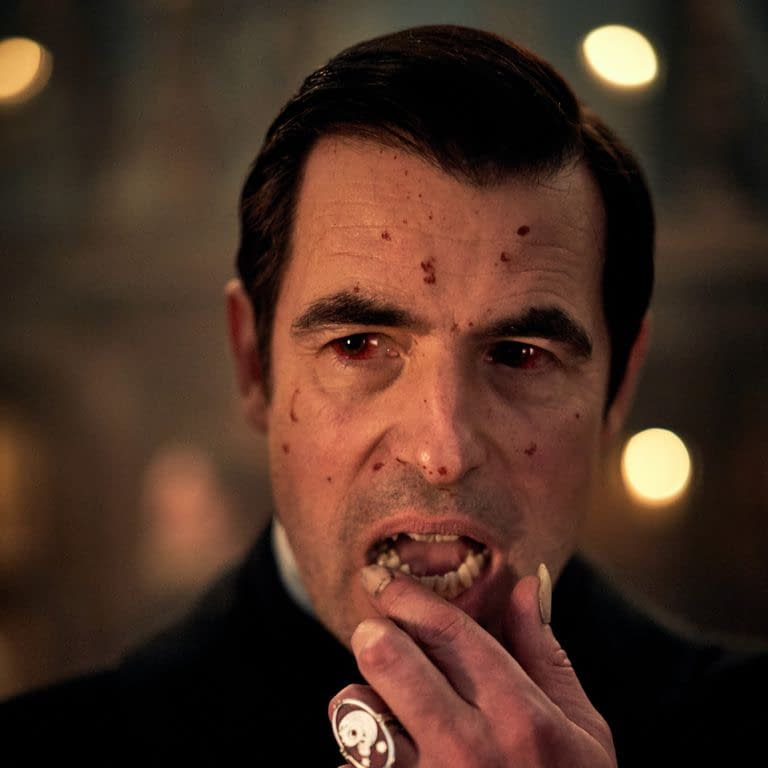 Gatiss, Moffat, and Sue Vertue executive produce for Hartswood Films and Ben Irving for the BBC, with Larry Tanz and Carolyn Newman representing Netflix. Filming commenced at Orava Castle in Slovakia before moving on to England and Bray Studios – once owned by iconic U.K. horror producer Hammer Films.