Drag Race Season 6 Re-Evaluates Itself: RuPaul Quaran-Stream Rewatch
Hieeee! Yes, I know it's another rewatch, but there's nothing else on to watch! Besides, we're only halfway through our rewatch of RuPaul's Drag Race, hunny. The sixth season of Drag Race is the one where the glitter really hits the fan and the queens throw all shade, all day. This season of course had a healthy mix of vintage queens, quirky queens, plus size queens, and … Idols? That's right, for the first time, Drag Race has put itself in the same reality universe of the Idol franchise by casting two queens who previously appeared on the singing program before. American Idol contestant Adore Delano and an Australian Idol's Courtney Act.
This was the season where it was absolutely confirmed that they tailored the challenges to the contestants because this saw the first full-on musical challenge. Much like the previous season's ballet challenge, I'm sure the producers looked at season five contestant Alyssa Edwards (a professional competition dance teacher and choreographer) and put that challenge in there because of it. This season they looked at the Idols and put a full drag "Rusical" in the works, written by Lucian Piane.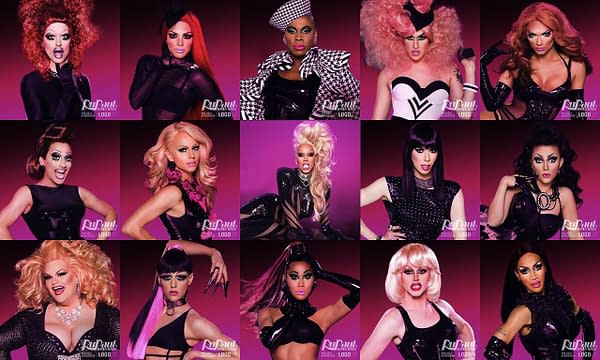 Now, in case you happened to rewatch the musical episode in particular and wondered why the mini-challenge was missing, there's some serious T there. Now, RuPaul isn't exactly the most up-to-date on appropriate LBGTQ terms (I mean, he is a boomer) and it's not a secret that there have been a number of openly transgender queens on the show. So how does this factor in? Gia Gunn spoke up when the mini-challenge that week was titled with a slur used to degrade the trans community as well as the challenge itself being "spot the real woman" where they showed zoomed-in photos of queens and women and they had to guess which were of the "real women".
All those who identify as women are real women, and honestly, a lot of the terminology used by RuPaul on the show and in his songs is problematic. Language does evolve and adapt, especially as society becomes more aware of marginalized groups and starts listening to them. Since Gia called the show out on that, they apologized, pulled the mini-challenge from the episode, and subsequent seasons have removed the slur from their mini-challenge introductions (with just the siren being used) and have been a little more inclusive in which songs they use and Ru's language.
I did promise you the whole T, so here it is. This did cause the attitude from the trans community to sour towards RuPaul and his projects; I'm not here to make excuses, but to lend context. I do understand Ru's mindset behind not seeing the big deal about gender: he has made an incredibly successful career of taking society's stereotypes of gender and using them as the punchline to jokes and blurring the lines between male and female for fun and profit. He personally doesn't take things like misgendering or trans slurs (words that blend male/female genders together used to describe those who don't fit into one gender mold) seriously whereas the transgender community takes gender expression, language, and presentation very seriously.
I do think part of it is the fact that RuPaul is older and it is harder (but not impossible) for some older folks to make that switch in their brain from "these words mean one thing" to "oh, this community finds that incredibly offensive, let's stop this behavior". I do believe that he's learning as he is made aware of what behaviors are problematic, though it has been a slow process. I praise Gia for speaking up and finally saying something, and I hope that as we move forward, change and acceptance will happen faster and it shouldn't take six seasons to acknowledge that sometimes our behavior is hurtful and it needs to change.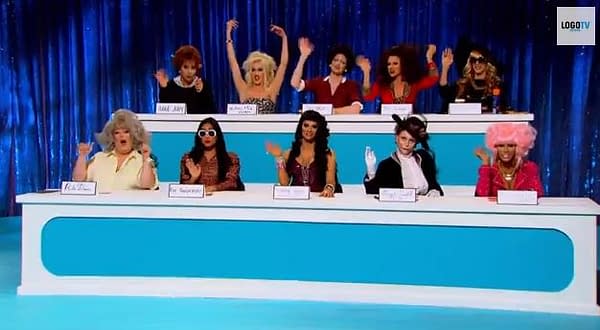 Okay, soapbox rant over, but it was an important one. In other news, I would have seriously thrown things at my TV and staged a riot of one if Bianca Del Rio did not win this season. She was the funniest and most entertaining queen week after week and her win is well deserved. Honestly, I think this was one of my favorite top three lineups since season four.
Are you onboard? You better get with the program because there's a remaining six seasons plus All Stars yet to go. So strap on those heels and slip on your "sequined" dress, because it's about to get real. Season 7 holds in store fan-favorite queens like Trixie Mattel, Katya, Kennedy Davenport, and of course, Ginger Minj. But, before we get too far off from the "chronological order" of the Drag Race franchise, the first season of All Stars is up first, as it technically comes between Drag Race seasons four and five. Yes, I know I'm late with it, but honestly, I couldn't wait to get to seasons five and six. Can you really blame me though? Keep it here for all your drag queen coverage – both original flavor Drag Race and All Stars. And remember, be kind to others and as always, if you can't love yourself, how the hell are you gonna love somebody else?