"Fear the Walking Dead" Season 5, Episode 14 "Today and Tomorrow": This Week's "TWD"/Rick Grimes Connections [SPOILERS]
If you're a fan of the Walking Dead universe, things are pretty sweet right now – especially from the perspective of AMC's Fear the Walking Dead. Following up on an epic appearance at this summer's Comic-Con International: San Diego (SDCC), we learned that the series been picked up for a sixth season – and as we've already seen, the second-half brings the arrival of new survivors – and new foes. Then there are those teases about this season being a game-changer and those connections with CRM and black helicopters. Hmmm…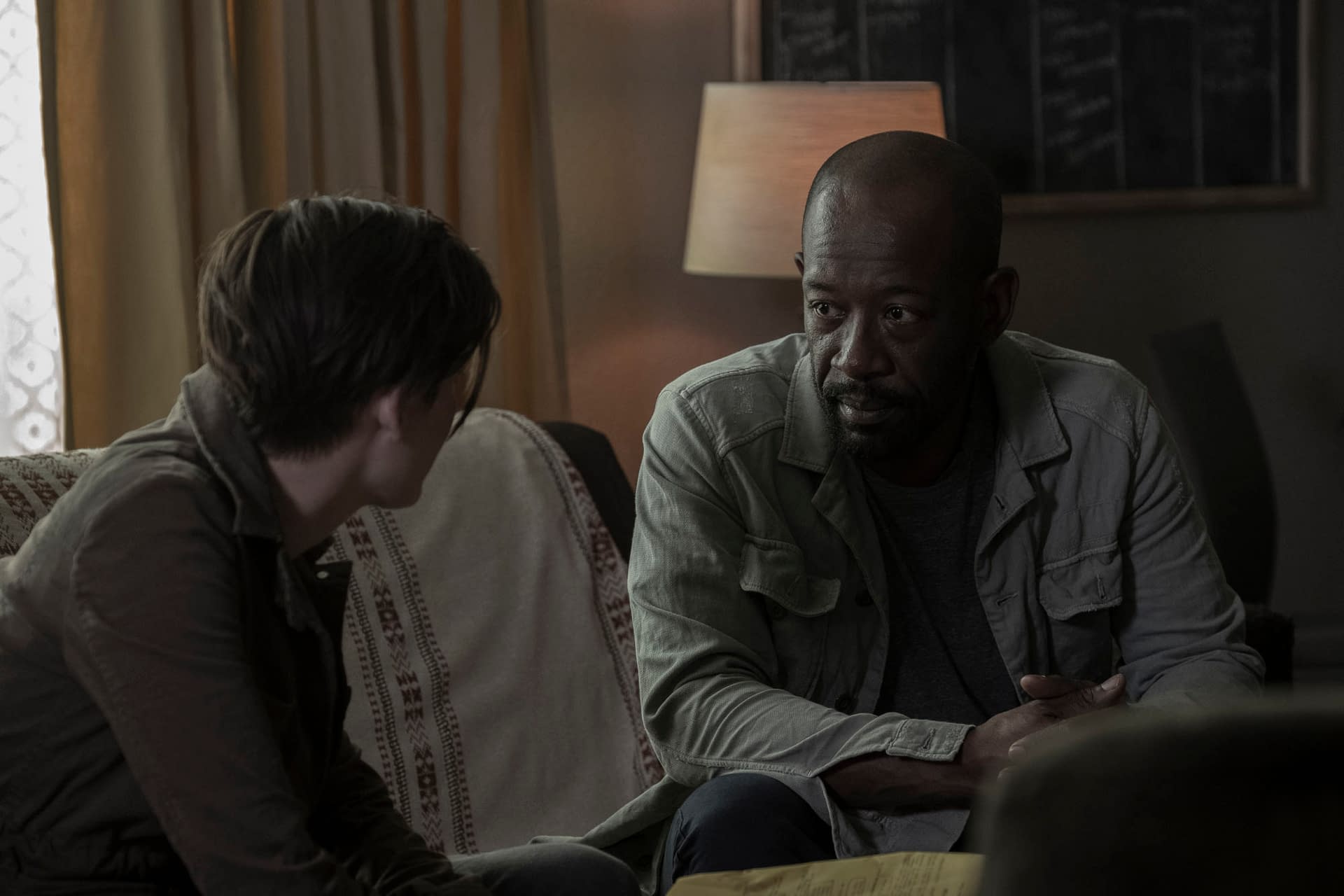 So here's what we've been saying all week about tonight's episode "Today and Tomorrow": between Isabelle (Sydney Lemmon) / CRM, Ginny's (Colby Minifie) "militia," and this "new" group that was mentioned by the woman Wes (Colby Hollman) saved last episode? Either they're all connected, or this zombie apocalypse is helluva' lot more crowded than we first thought (more on all of that here). At this point, we really need Althea (Maggie Grace) to start talking black helicopters before things get more X-Files-ish – and she needs to start with Morgan (Lennie James).
But did she? Was "Today and Tomorrow" all talk, no action when it came to connections with The Walking Dead and the upcoming Rick Grimes movies? Let's take a look…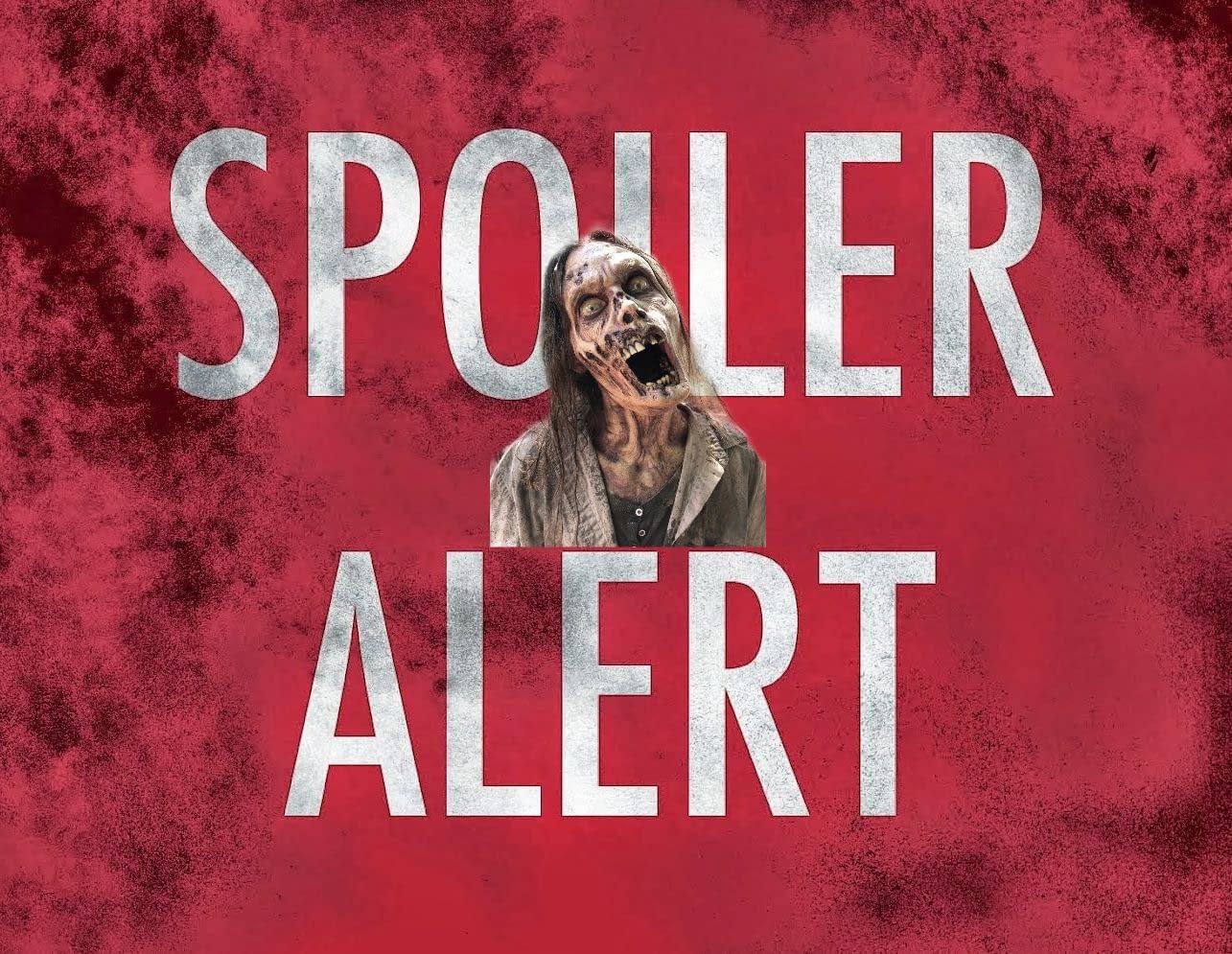 Fear the Walking Dead season 5, episode 14 "Today and Tomorrow": A survivor sends Al and Morgan into a dangerous settlement where Al chases a lead.
● OPENING CREDITS: Open field area, nothing on the ground – clear, starry night with a shooting star.
● In the following opening minutes of the episode, Al gets Morgan to do the unthinkable: open up about his past. From learning that he met his wife Jenny in Raleigh, North Carolina, and that she had a fear of water to Morgan's emotional reveal of Duane's love of baseball and comic books, the scene is a heart-crusher – especially for fans who've been with the Walking Dead universe since the beginning:
"My boy Duane, he was the best of both of us. You grow up and you think that you know what life is. That you've seen the patterns. And the clichés are pretty much true. And then you have a child and it reframes everything that everybody knows."
● Of course Tom's story about Paradise Ridge and how Ginny's group was only concerned about tomorrow and the future would trigger Al – it's not like she hasn't heard something similar from a certain CRM member from earlier in the season. Of course, we never got an answer to what Ginny's group really wants with Paradise Ridge…
● Al isn't doing too good of a job trying to convince Morgan that her only reason for creeping into Paradise Ridge is to rescue Tom's sister, Janis (who Tom says is being held) – and Morgan sure as hell knows how to lay on the guilt trip with that whole "I told you about my past" move.
● Finally! While it's not a full "senate subcommittee hearing"-type confession, Al explains to Morgan that she met someone named Isabelle who was dressed in black robo-militia gear, riding in a black helicopter, and in the employ of a company/group called "CRM" – without actually saying any of that whatsoever. I know… but I guess it was enough for Morgan to go looking for Tom's sister while Al continued investigating.
● There's nothing better than finding a room with maps and plans in them – always good for some down-n-dirty "visual teases." While we may not have enough yet to line up the CRM maps and what we got here (though they do appear to line up with what Logan was looking at when he was above ground), the keys marking areas like "Paradise Ridge" and "Super Lanes" definitely give off that "conspiracy" vibe. Again, not buying two "massive new society drives" that are so massive… they don't know about one another???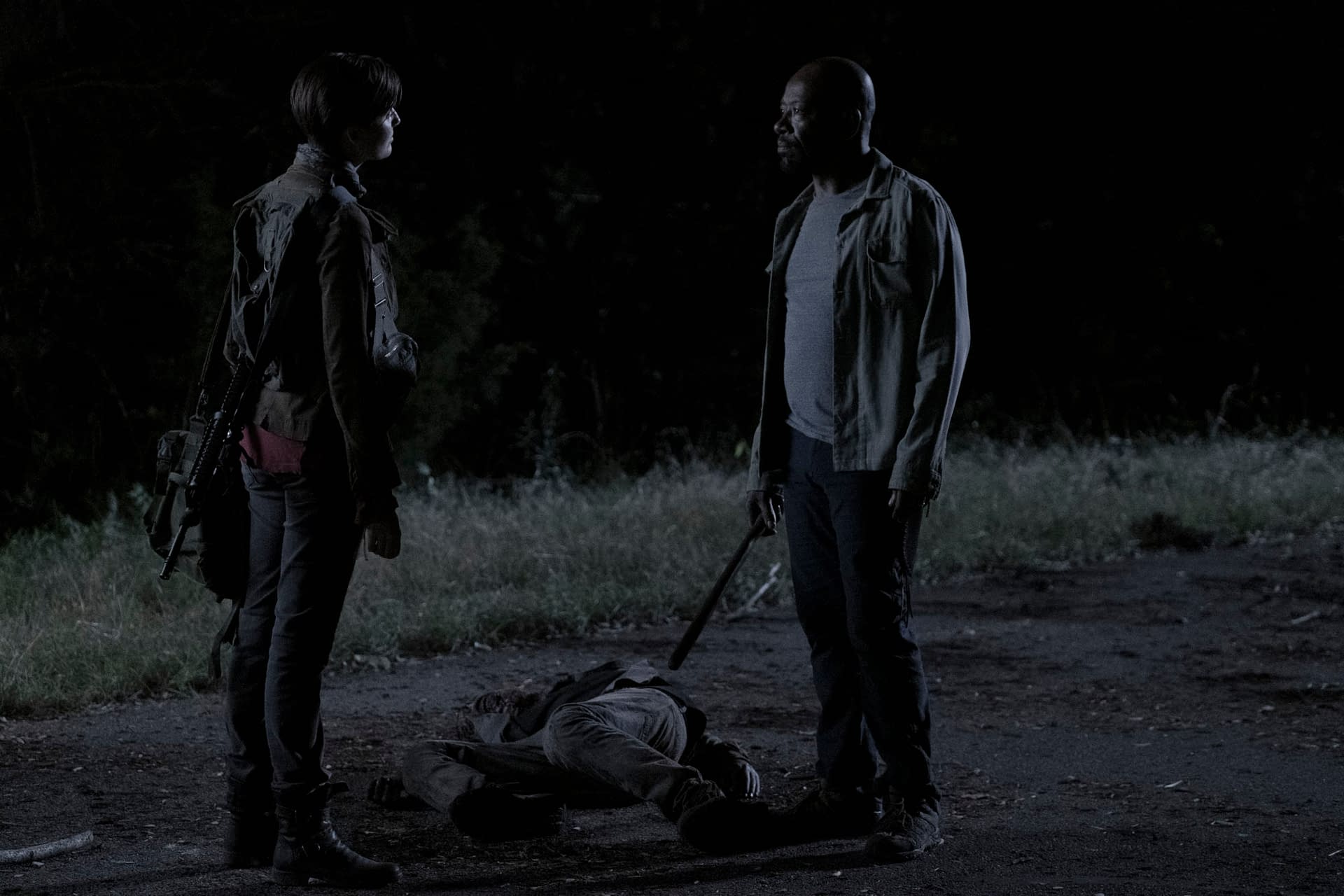 ● Sorry but I'm not buying Ginny's "whatever could you be talking about?" reaction when Al asked her about any of the settlements being able to facilitate a helicopter. Whether Ginny is directly working with CRM or not, she has nothing to gain and everything to lose from loose lips. Playing dumb is the smart move.
● That said? Ginny letting Al and Morgan leave with the tapes surprised me – as did Ginny urging them to show it to others as a way of helping her settlement system grow. One problem: Ginny's one of those characters who ends a scene with either a questionable smile, glare, or frown – so I can't help but think she's lulling them into a false sense of security.
● Morgan getting his walking/fighting stick back? Never a bad thing.
● Then we get the moment when I became convinced that Ginny and CRM are connected. As Morgan's preps a car with gas, he presses Al to talk about Isabelle – and she does, mentioning the similarities between what Isabelle told her and what Ginny was preaching (without actually giving Morgan any details again). But in the end… Al knows that Ginny and Isabelle are not part of the same group…
Ummm… how?
Because Ginny said they weren't? So it was in that moment – playing the odds of "television karma" – that I knew Al's doubts about a connection confirmed there will be a connection.
Our theory? Ginny and her group are like a "better class" version of Jadis' (Pollyanna McIntosh) Oscar the Grouch gang – and may not be long for the Walking Dead world for "socializing" with outsiders.
● NEXT TIME:
Fear the Walking Dead season 5, episode 15 "Channel 5": The group searches for a new home; concerned for Grace, Morgan makes a tough call.

Heading into season 5 of Fear the Walking Dead, the group's mission is clear: locate survivors and help make what's left of the world a slightly better place. With dogged determination, Morgan Jones leads the group with a philosophy rooted in benevolence, community and hope. Each character believes that helping others will allow them to make up for the wrongs of their pasts.

In the second half of Season 5, after successfully proving their way can work, our heroes gain momentum, rescuing survivors, and spreading the message of hope along the way — until foes both familiar and unexpected arise, forcing the group to question whether their brand of altruism can really make a difference in a world filled with death and decay.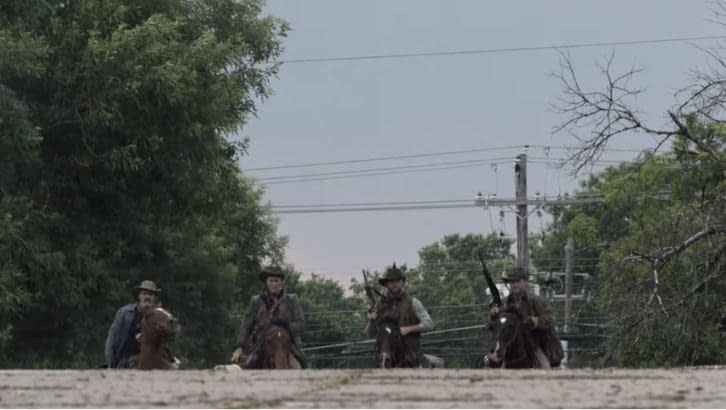 Earlier this year, FTWD cast member Alexa Nisenson (ex-Vulture Charlie) was promoted from recurring to series regular for the upcoming season. Joining Nisenson are Karen David (Legacies, Galavant) as series regular Grace, The Walking Dead alum Austin Amelio reprising ex-Savior Dwight, and the returning Ruben Blades as Daniel Salazar.
Bailey Gavulic (Prodigal, At The End Of The Day) plays young survivor Annie, who ends up crossing paths with our crew alongside Cooper Dodson's (American Horror Story, Preacher) Dylan and Ethan Suess' (Scorpion, Henry Danger) Max. Matt Frewer (Max Headroom, The Stand) also joined the cast as shady denim factory co-owner Logan.
Newcomer Colby Hollman is on board as Wes, a survivor who joins the group after meeting Alicia and Strand – and has more of connection to Alicia than either of them realized. Peter Jacobson (House, The Americans) is also on board as Rabbi Jacob Kessner. Colby Minifie (Jessica Jones, The Marvelous Mrs. Maisel) joins this season as Virgina ("Ginny"), head of and Holly Curran (The Marvelous Mrs. Maisel) are also joining the series during the second-half of the season.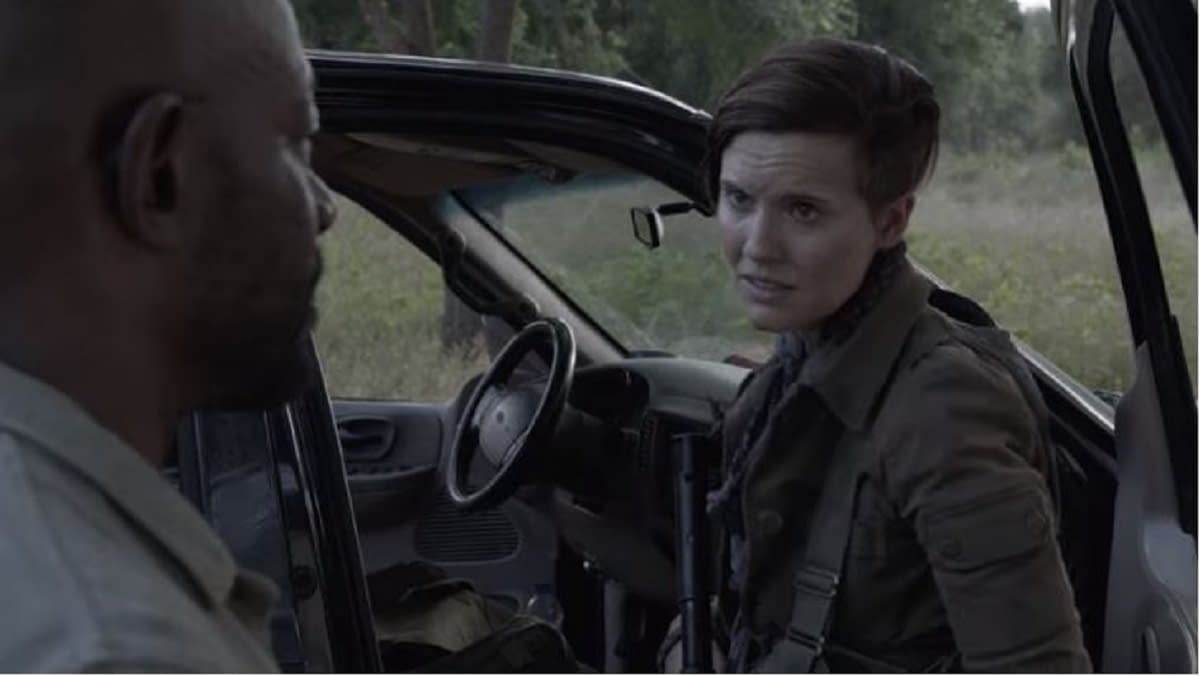 Nisenson, David, Blades, Amelio, Gavulic, Dodson, Suess, Frewer, Jacobson, Hollman, and Minifie join Dwight's crossover comrade Morgan (Lennie James) on the upcoming season of The Walking Dead spin-off series, which has undergone some major changes over the past year. Jenna Elfman, Garret Dillahunt, Maggie Grace, Mo Collins, and Daryl Mitchell joined James on the series last season; with Alycia Debnam-Carey, Colman Domingo, and Danay Garcia the only original cast members heading into the fifth season. Daniel Sharman is reportedly reprising his role as Troy Otto, though how his character will come into play during the upcoming season is still unknown.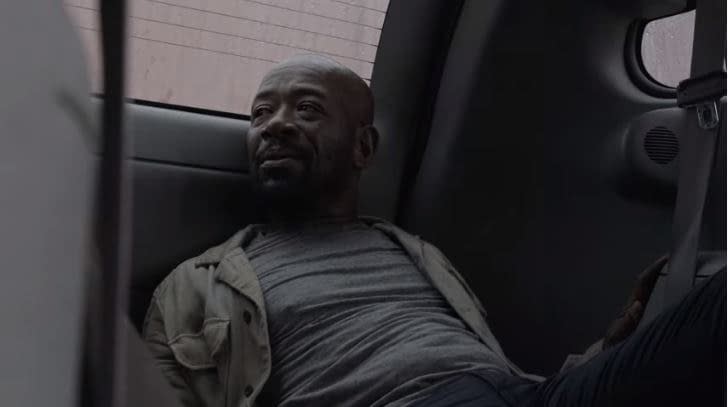 AMC's Fear the Walking Dead is executive produced by showrunners Andrew Chambliss and Ian Goldberg, as well as Robert Kirkman, Scott Gimple, David Alpert, Gale Anne Hurd, and Greg Nicotero, and produced by AMC Studios.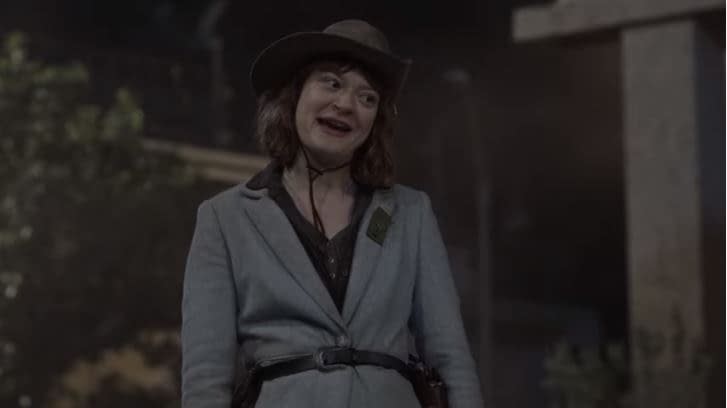 Fear the Walking Dead airs Sundays at 9 p.m. ET/8 p.m. CT – leading into the fourth and final season of Preacher.