Sometimes these things come across my desk. Scripts for TV shows. And here, it seems, is Doom Patrol, the new DC Universe series, for the pilot. I'm going to give it a read but I thought you might like to see the first page. Nothing too spoilery there…
Written by Jeremy Carver and directed by Glen Carver.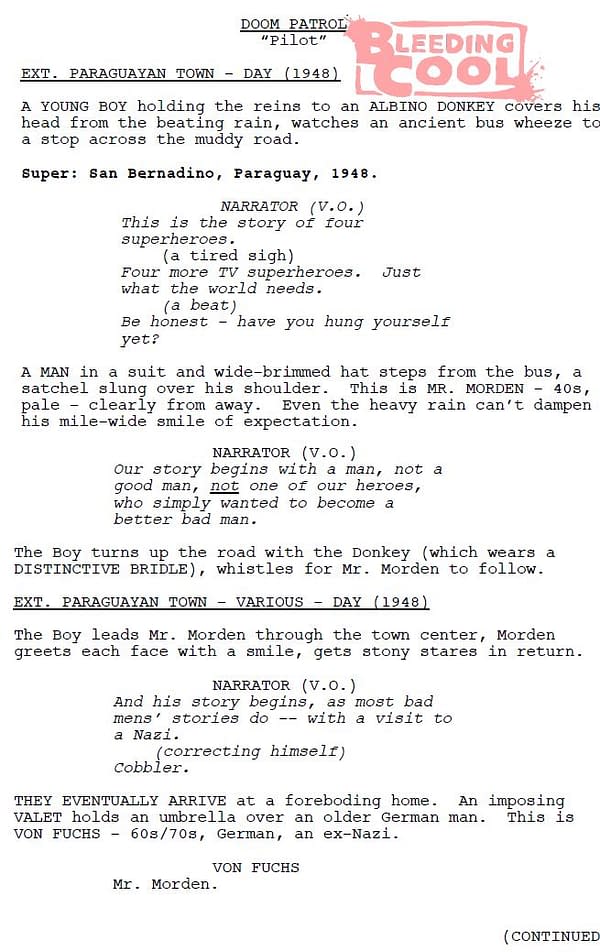 So yes, post-modern Paraguay from the offset, with 'four more TV superheroes' and a recognition that an audience might, just might, be tired of all this by now. And in that case, there's no way they are not going to get some mileage from that German surname, right?
For those comic book fans, yes, Mr Morden was the original identity of Doom Patrol's Mr Nobody, and he's being played by Alan Tudyk. And he'll be the first person on screen – albeit in the post-war era. And here's here to meet a… Nazi cobbler.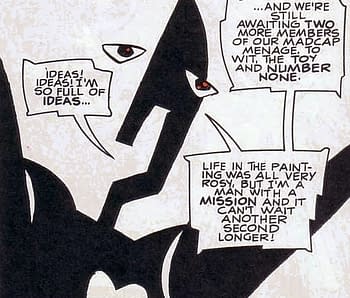 But eventually, he will be heading here…
Okay, I'm in. I'll read the whole thing and report back. But I thought you'd like the first page to be going on with…
Enjoyed this article? Share it!