Posted in: DC Universe, TV | Tagged: barry allen, cw, entertainment, flash, Godspeed, HRL, jay garrick, Jesse Quick, television
---
Flash Season 4: Is There a Speedster-Centric Episode This Season?
Word is that the 15th episode of Flash season 4 is going to be called Enter Flashtime, and there is a ton of speculation that this may be a speedster-centric episode, possibly taking place in the Speed Force.
There have been reports that John Wesley Shipp would be returning for an episode or two around that time and while he could be playing Henry Allen, since Barry (Grant Gustin) is currently in Henry's cell from Iron Heights, but the odds seems unlikely that the writers will keep Barry in prison for that many episodes. It's more likely that he will be back as Jay Garrick from Earth-3, which is the first part of the puzzle.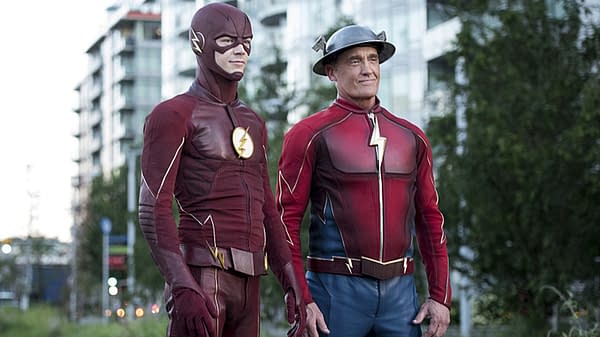 There is also word that Violett Beane would be returning around the same time, and she of course plays Jesse Quick, who has yet to be seen this season. She did send a Break-up Cube to Wally West (Keiynan Lonsdale) earlier this season, but Harry (Tom Cavanagh) brought that over from Earth-2. Having Jesse back would add to the idea of the Speedster or Speed Force episode, though I don't think she's gone into it yet herself. The odds are the episode won't have Kid Flash, as he is going to be a regular on Legends of Tomorrow shortly after the series returns.
The other rumor is that Matt Letscher might be returning to play Eobard Thawne in the episode as well. This would make sense as the last time we saw that version of the Reverse-Flash, he was dying at the hands of the Black Flash. The only bump in the road on this idea is that Letscher just signed on for the new season of Narcos, and it will depend on his schedule.
The final rumor going around that might be tied into this is the introduction of the character of Godspeed into the Arrowverse. The theory is that August Heart will be one of the passengers on the bus and becomes a conduit for the Speed Force in the same way Barry Allen is. The title of the previous episode is Subject 9, possibly referring to the 9th person on the bus. We've met seven of the twelve so far: Killg%re, Hazard, Weeper, Elongated Man, Black Bison, Brainstorm and Fallout. Five to go.
This is all, of course, speculation based on some unconfirmed reports and educated guesses… but it makes for an interesting story.
---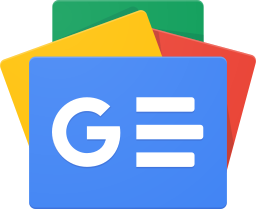 Stay up-to-date and support the site by following Bleeding Cool on Google News today!