The CW has released a new scene from tonight's episode of The Flash called 'Harry and the Harrisons'. Team Flash has turned to an unlikely ally in their fight against Clifford DeVoe (Neil Sandilands) — one who is a bit distracted and needs convincing. Spoilers ahead.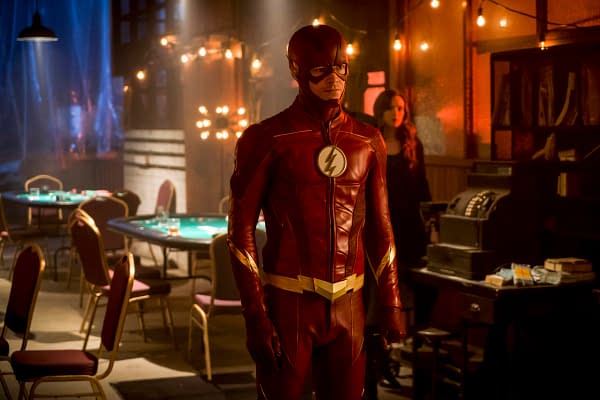 The scene takes place in the main part of S.T.A.R. Labs with Iris (Candice Patton), Caitlin (Danielle Panabaker), and the Flash (Grant Gustin) trying to convince Amunet Black (Katee Sackhoff) to help them with The Thinker. But Black is a bit distracted by the setup to store Flash's suit and trying to figure out why Barry is still wearing his mask when he is obviously the same speedster that the warden tried to sell her a few months back.
Sackhoff looks like she's having so much fun in the scene, and I'm not sure why she decided to go with an almost Mary Poppins-style accent for the character, but it makes Amunet entertaining while being deadly. She weighs the choices back and forth and decides that having a world for of idiots would be really bad for business and agrees to do it… with one condition. And we'll have to wait for the episode to find out what it is.
The Flash airs tonight at 8 p.m. ET on the CW.
https://youtu.be/AUjod2g4YhM
Enjoyed this article? Share it!