This week's edition of Cooking Channel's Freakshow Cakes was inspired a sizzling fire eater, with contestants charged to create their best "Flame Show" sculpture with a tasty "kissed by the heat" treat. They went all-out, with spinning displays and sparklers. I will say, I was hoping that a blow torch would somehow be incorporated into the designs or some type of real fire element. Overall the ingenuity was there, the cakes were magnificent, and all displays represented the concept.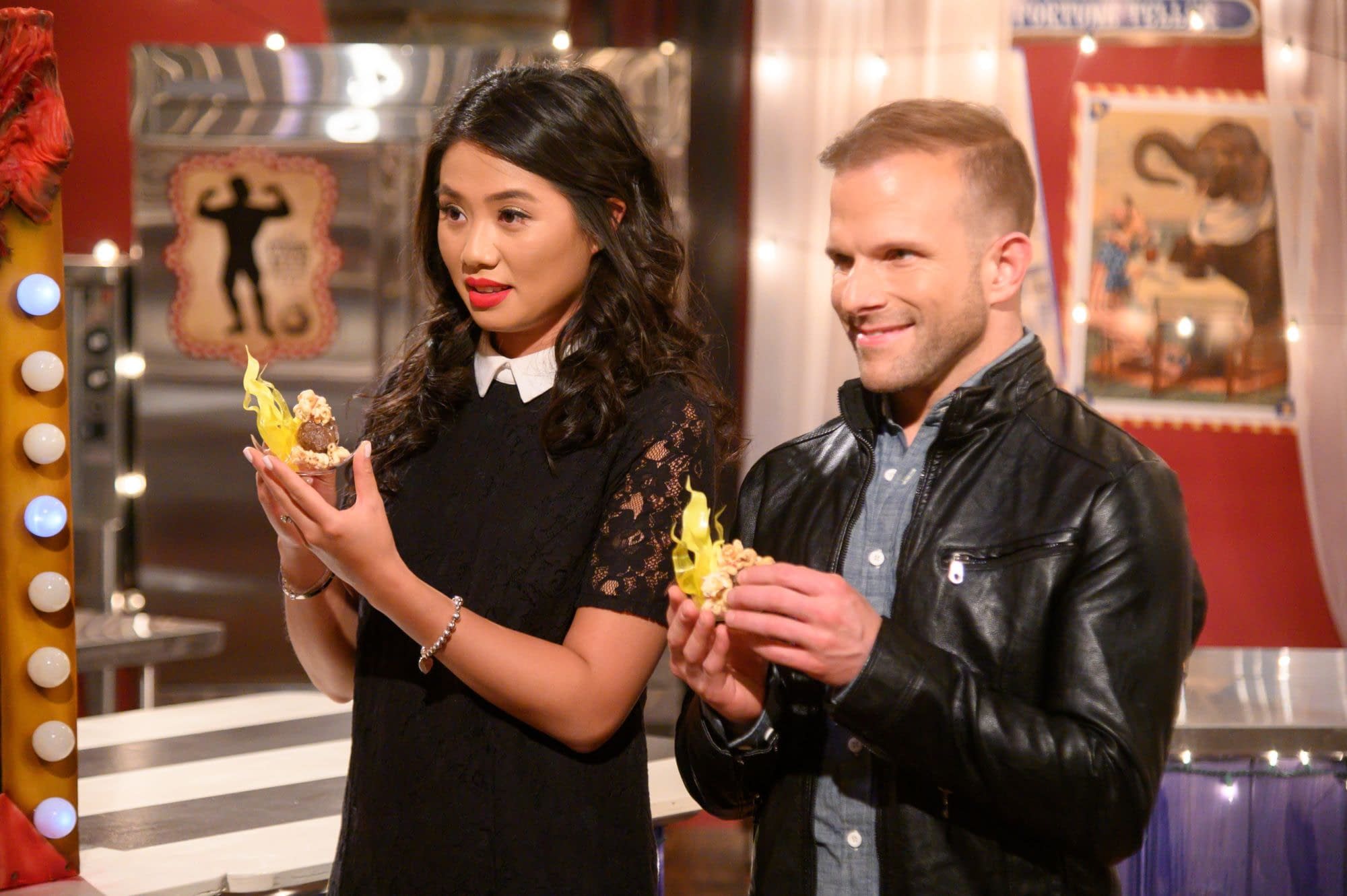 Hosted by Zac Yung and Vivian Chan, three avid "carnies" create an intricate work of art for a chance to win $10,000. From a fire eater being stalked by a killer and a mythical half woman/half dragon, to a gorgeous female spinning on a circus barrel, the designs were spectacular and probably would have been even more so had the cake artists had more time.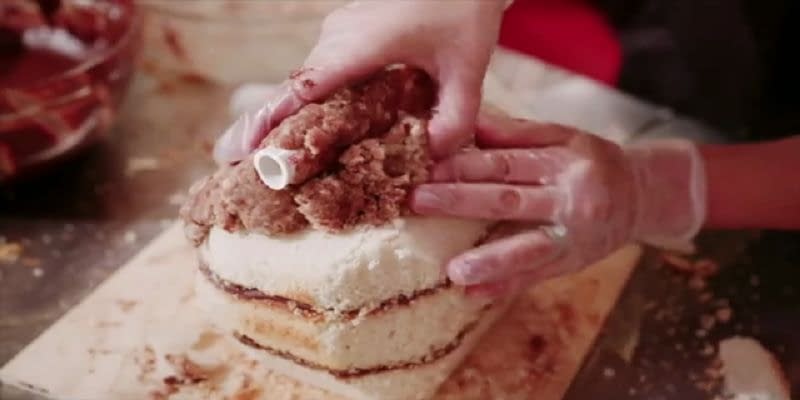 Here are some of highlights from episode 4 "Flame Thrower"
● A wedding cake artist with an eye for detail took a risk to create a spinning wheel showing off his flame thrower in 360 degrees. The idea was fantastic and the intricate work on the female was exceptional, but too much time was spent on her, some of the other pieces just didn't get the same love.
● The "Mythical Fire Breather" had a gorgeous dragon and the woman holding sparklers lit up was awesome. Unfortunately the fire coming out of her mouth was not successful and she didn't really scream "Fire Eater"
● The last competitor was brilliant – her set didn't resemble cake at all, you literally felt like you were staring at a photo. Her work was so realistic, flawless, and stunning, and such props to her for hitting a serious snag when her curtains wouldn't stay on, and she improved beautifully. The killer in the backdrop trying to get to the fire eater was frightening, and the star of the display was stunning down to the detail on her hair. The tasty treat is worth mentioning because it really complimented her design: a fire breathing chocolate truffle with cayenne pepper.
I love this show! Freakshow Cakes continues to bring out some of the best competition I've ever seen on either the Food Network or Cooking Channel. Each week the challenges are as creative as the contestants and I respect the thought process and professional dedication that goes in to the designs.
Enjoyed this article? Share it!