"Game of Thrones": HBO Not Going Forward with Naomi Watts-Led Prequel Pilot
A little over three months after HBO Programming President Casey Bloys announced during the cable giant's summer Television Critics Association (TCA) session that filming on the Jane Goldman-penned Game of Thrones prequel series The Long Night (tentative title) had wrapped, Deadline Hollywood is reporting exclusively that HBO has decided to not move forward with the Naomi Watts-starring project. Though HBO had not confirmed the news at the time of the article, showrunner Goldman has reportedly contacted cast and crew about the decision.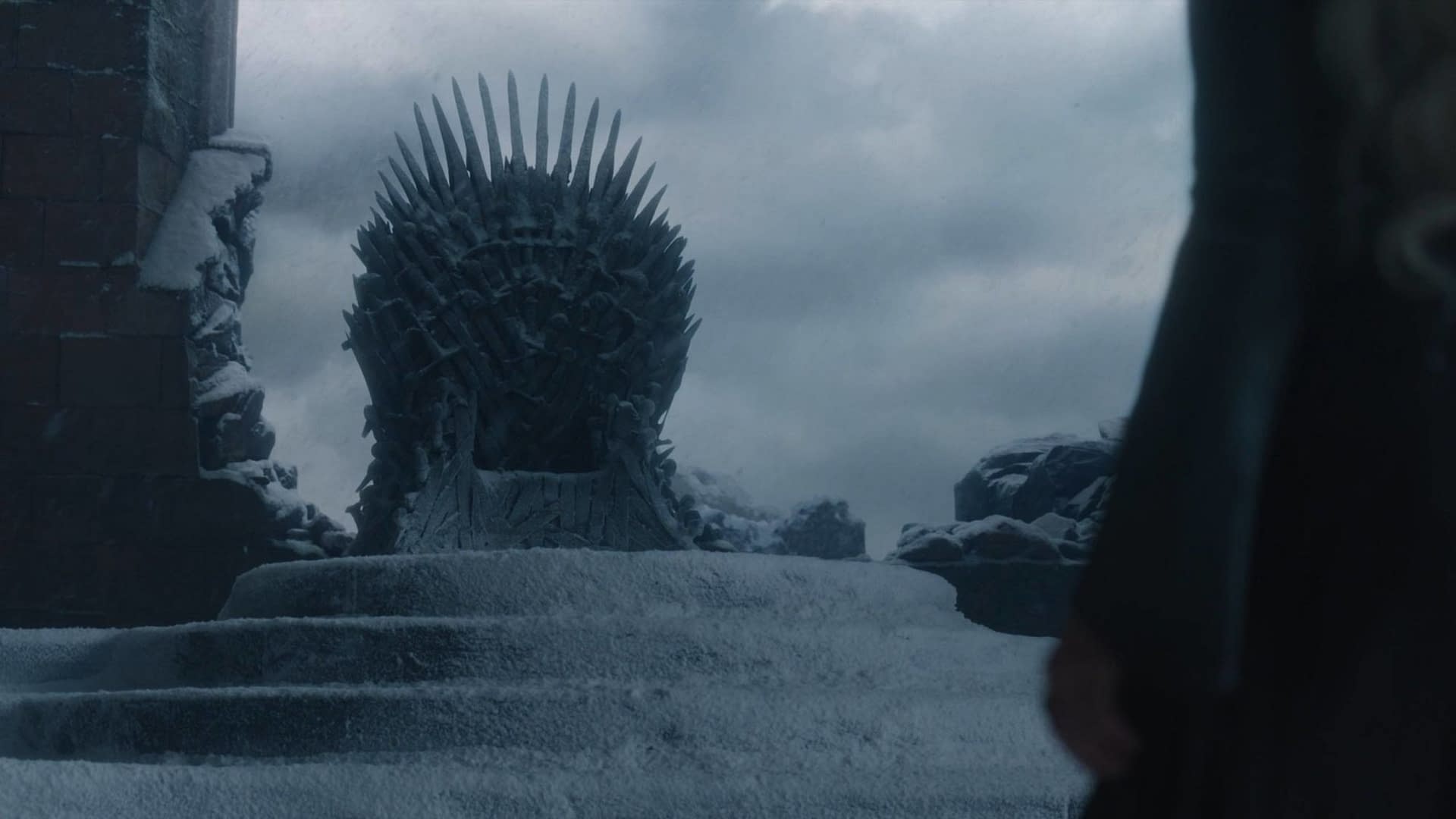 Taking place 5,000 years before the events of Game of Thrones, the series was to chronicle the world's descent from The Golden Age of Heroes into its darkest hour. And only one thing is for sure: from the horrifying secrets of Westeros' history to the true origin of the white walkers, the mysteries of the East, to the Starks of legend… it's not the story fans think they know.
The prequel's official overview above is pretty much in line with what Game of Thrones big cheese George R.R. Martin confirmed to Entertainment Weekly in late 2018:
"10,000 years is mentioned in the novels, but you also have places where maesters say, 'No, no, it wasn't 10,000, it was 5,000.' Again, I'm trying to reflect real-life things that a lot of high fantasy doesn't reflect. In the Bible, it has people living for hundreds of years and then people added up how long each lived and used that to figure out when events took place. Really? I don't think so. Now we're getting more realistic dating now from carbon dating and archeology. But Westeros doesn't have that. They're still in the stage of 'my grandfather told me and his grandfather told him.' So I think it's closer to 5,000 years."
Goldman (X-Men: First Class) and Martin co-created the project and wrote the story, with Goldman also writing the teleplay. Martin and director S.J. Clarkson were to oversee production. Goldman and Martin executive produced alongside Daniel Zelman, James Farrell, Jim Danger Gray, and Vince Gerardis (Game of Thrones), with Chris Symes co-executive producing.
All is not lost for Game of Thrones fans: HBO gave an unofficial "thumbs up" for a prequel pilot from Martin and Ryan Condal. This series would be set 300 before the events of the cable series and would track the origins of how House Targaryen fell.