Are you by chance a set of twin girls, between the ages of 23-29, who may be interested in joining the HBO Game of Thrones prequel seres? Because IF so, we've got the opportunity of a Westerosi lifetime for you. Both. Two of you. Because twins.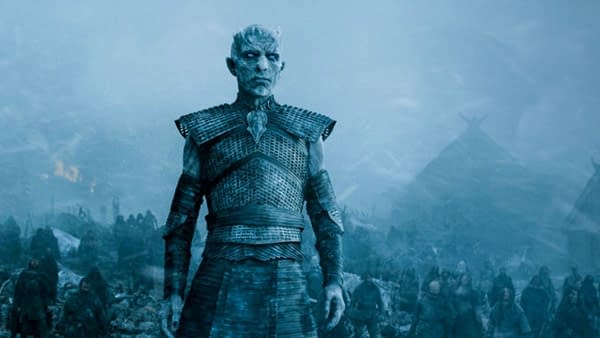 According to our friends, those Watchers On The Wall over at WinterIsComing.net, The Long Night (or maybe not, as sources seem to disagree if the GoT prequel series will be called that or not) is looking to cast a pair of twin sisters for the upcoming series.
There is another listing as well (not for twins), HBO is looking for a "genuine Scandinavian, Eastern European or German actor" to play a man in his '70s.
We do know that Naomi Watts is already on board, as is Poldark's Josh Whitehouse, both reportedly playing leads.
We really don't know much about the prequel series yet, only that HBO is officially saying "the series chronicles the world's descent from the golden Age of Heroes into its darkest hour", and have NOT officially decided to call it Long Night, even though "Game of Thrones" author and world creator George R. R. Martin is calling it that.
Soon as we hear anything else about the series, we'll let you know. Perhaps brush up on your Targaryen lore with "Fire & Blood"[easyazon_link identifier="B07C6TBTV3" locale="US" tag="bleedingcoo07-20"]Fire & Blood: 300 Years Before A Game of Thrones (A Targaryen History) (A Song of Ice and Fire Book 1)[/easyazon_link] just released this week?
Game of Thrones is set to return for it's 8th and final season sometime in April of 2019.
Enjoyed this article? Share it!