HBO has launched a brand-new worldwide quest that Game of Thrones fans will want to know about- The Quest For The Throne.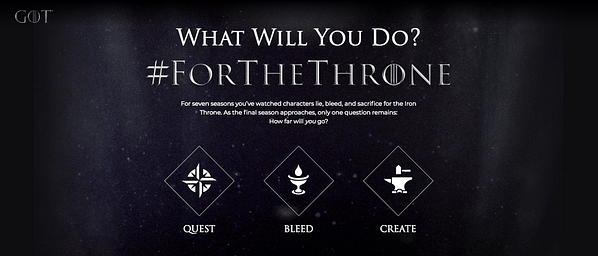 Announced via the series' Instagram account, there will apparently be Iron Thrones placed in specific landmarks across the globe for fans to find and take photos with:
As well as this 360* video:
There really aren't any other clues yet, but we'll let you know what we discover about this Quest #ForTheThrone.
The 8th and final season of Game of Thrones is set to hit HBO on April 14th, 2019.
Enjoyed this article? Share it!