We've been talking a lot recently about author George R. R. Martin, but that's because he's got a new Game of Thrones-centric novel out (as of this week), as well as numerous properties in the television adaptation arena.
Martin just stopped by The Late  Show With Stephen Colbert last night, and the pair spoke about numerous things.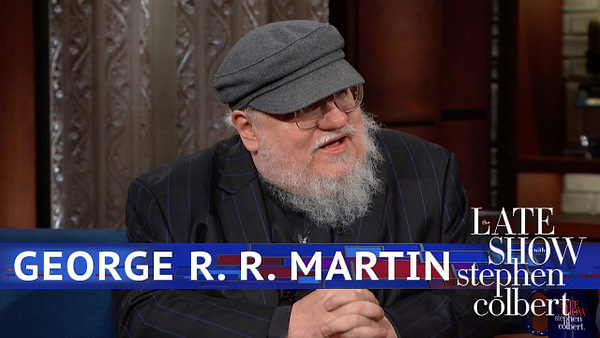 The most surprising? That Martin's writing career "started with turtles".
You can see the entire segment here:
The Late Show With Stephen Colbert airs on CBS, Martin's "Fire & Blood" Targaryen history tome is available now[easyazon_link identifier="152479628X" locale="US" tag="bleedingcoo07-20"]Fire & Blood: 300 Years Before A Game of Thrones (A Targaryen History) (A Song of Ice and Fire)[/easyazon_link], and Game of Thrones will return for it's 8th and final season sometime in 2019.