Remember back when NBC ran the pilot episode of Constantine in 2014? He handed out a business card with a phone number on it. NBC released the number as a viral marketing campaign, and you could call and hear Constantine's answering machine message. We covered it here even. The number was 404-248-7182, which is a number in Atlanta.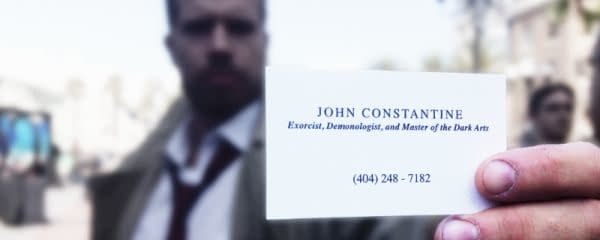 Well, seems with the return of John Constantine (Matt Ryan) to the Arrowverse next Monday, we also get that number back. DC's Legends of Tomorrow Twitter account posted the number as something that was found on the Waverider.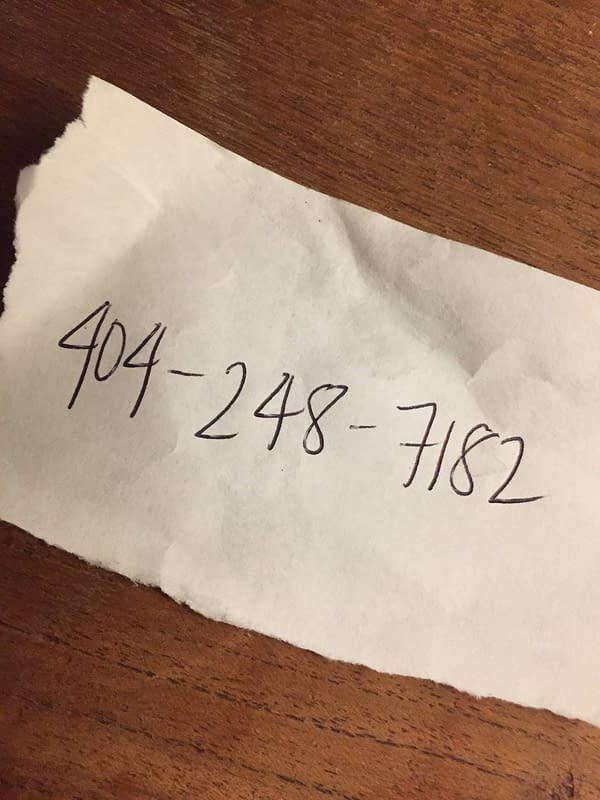 If you call, it's still Constantine's answering machine as recorded by Matt Ryan. I wonder how long they'll hold on to that number for. You'd think after the series was cancelled, someone would've let it go. But here we are three and a half years later, and they still own the number.
Ryan is reprising his role as Constantine for his fourth different project, which might be a record. After playing the role in the original series, he voiced Constantine in the Justice League Dark animated movie and showed up on Arrow to save the soul of Sara Lance (Caity Lotz). He showed up at the very end of the midseason finale of Legends and will be around to perform an exorcist next week when Legends returns. Ryan will also be voicing the character in a CW Seed animated Constantine series that is expected to start sometime this year.
At some point the CW should just make a magic based series with Constantine, Zatanna, Etrigan and a few others. They could bring Ragman (Joe Dinicol) back from Arrow.
Spotted on the Waverider… pic.twitter.com/YoRpYIMMNn

— LoT Writers Room (@LoTWritersRoom) February 6, 2018
Enjoyed this article? Share it!