'Good Eats: Reloaded' with Alton Brown Gets October Premiere Date
It seemed like a strange place to make the announcement but back in 2017, Alton Brown appeared at Dragon Con in Atlanta, Georgia to make the announcement that his long-running tv series Good Eats was going to be making a comeback.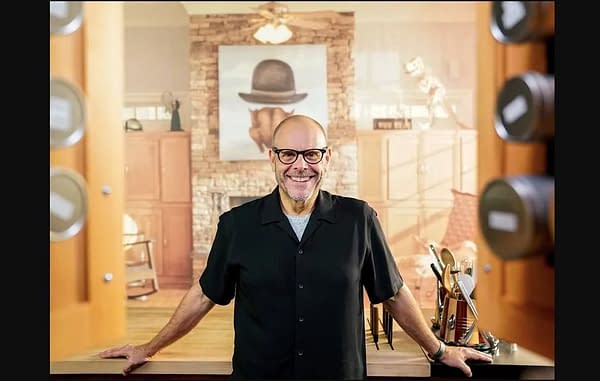 The response to the new project was pretty great, Brown's melding of pop culture and food culture still one of the most enjoyable cooking series to catch in reruns. Good Eats: Reloaded will reportedly include new segments and some good classic episodes as well, and will be premiering on the Cooking Channel on October 15th, 2018. There will be 13 episodes.
Brown said in a statement about the project:
"Recording artists remaster albums, directors re-cut films, classic buildings are renovated and now, I'm finally getting a chance to update some classic Good Eats episodes. We went in only expecting to replace about 30% of the shows, but ended up doing more…a whole lot more!"
Food and Wine Magazine says this is only a first course, as Brown is currently working on a new series of Good Eats for the Food Network as well.