Posted in: Amazon Studios, BBC, Preview, streaming, TV | Tagged: amazon, good omens, Good Omens 2, neil gaiman, prime video
---
Good Omens 2 Update: Neil Gaiman on Release Window, Trailer & More
Over the past few days, Neil Gaiman shared some updates on how things were going with Amazon's Good Omens 2 - here's a look at the highlights.
---
Toward the end of last month, we learned about some exciting casting news that's turned Amazon's Michael Sheen & David Tennant-starring sequel season to Neil Gaiman & the late Sir Terry Pratchett's Good Omens: The Nice and Accurate Prophecies of Agnes Nutter, Witch (otherwise known as Good Omens 2) into a "family affair." This time around, we have Gaiman sharing some updates on how things are looking with the series. Between March 30th and today, Gaiman had a number of practical & personal updates to share on his Tumblr account regarding the series' return date, when a trailer could be released, April's "Script Word of the Month," and more. Here's a look at some of the highlights: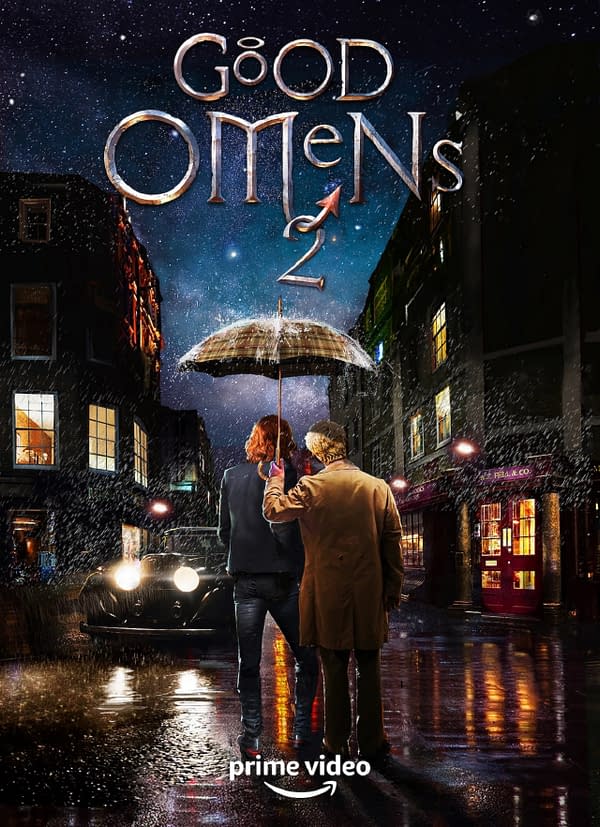 Gaiman Shares General Production Update: "You'll get Season 2 in the Northern Hemisphere Summer of 2023, we just handed in the finished show, and we haven't made a trailer yet."
Gaiman on Differences Between How TV & Film Trailers Work: "Most TV shows seem to release their trailers a few weeks to a month before the air date. At first, I expected it to be like a movie, where sometimes you get promo material months in advance (fall and winter holiday movies advertised during summer theater releases, for example), but now that I'm actually paying attention, I noticed TV shows don't do it that way at all," he explained. Gaiman continued, "When we didn't have a proper trailer for 'Sandman' four months before it came out, there were people on Twitter who started claiming that it must have been cancelled by Netflix because what other possible explanation could there be? My suggestion that TV trailers don't air too early was met with scorn and bafflement."
Does Gaiman Know Amazon's Release Plans? "I don't, no. I'm expecting that at some point fairly soon, Amazon will brief us on their plans for how they plan to release the show."
In Case You Were Wondering If Gaiman's Family Has Seen "Good Omens 2"…: "My family are very tired of me making them watch 'Good Omens' season 2."
So About April's "Script Word of the Month": For those of you keeping score at home, Gaiman confirmed that the 15th word of the script is "white" – but the 15th word of dialogue in the script is "if."
When the story continues, Aziraphale and Crowley are getting back into their easy-living lives among the mortals populating London's Soho. But when an unexpected messenger presents them with a surprising mystery, the game's afoot once more for our duo. "Oh, it's wonderful. It's so much fun," Gaiman responded when asked how the sequel season was shaping up during an interview with Rolling Stone. "Partly because I learned so much. The first time you do something, you just learn how to do it, and then you can start to play. So when I wrote and made Good Omens, I was learning, how do you do a 'Good Omens'? I think there's this thing in my head, but how does it work? I feel like Good Omens season one was 'Chopsticks.' This is much more me getting to the whole orchestra."
Tennant and Sheen are joined by Jon Hamm, Miranda Richardson, Maggie Service, Nina Sosanya, Doon Mackichan, Gloria Obianyo, Liz Carr, Quelin Sepulveda, Shelley Conn, Derek Jacobi, Mark Gatiss, Steve Pemberton, Reece Shearsmith, Niamh Walsh, Dame Siân Phillips, Tim Downie, Pete Firman, Andi Osho, Alex Norton, Ty Tennant, and Peter Davison. Benedict Cumberbatch and Frances McDormand will not be returning as Satan and God, respectively. Gaiman will executive produce and serve as co-showrunner with director Douglas Mackinnon. Rob Wilkins, John Finnemore, and BBC Studios Productions' Head of Comedy Josh Cole also executive produce, with Finnemore co-writing alongside Gaiman. Amazon Studios, BBC Studios Productions, The Blank Corporation, and Narrativia are set to produce Good Omens 2.
---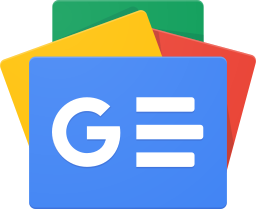 Stay up-to-date and support the site by following Bleeding Cool on Google News today!