Gotham Season 5: David Mazouz Says Goodbye, But We're Just Getting Started!
Gotham begins airing its final season on FOX on January 3rd – just a few scant weeks away from now – but the cast of Gotham has already wrapped production. Bruce Wayne himself David Mazouz just posted this "Goodbye Gotham" image on his Instagram account, and this must have been a pretty bitter-sweet moment for him.
Most of us are just like him: we grew up playing Batman – he just did it on television. Mazouz spent the entirety of his teenage years playing Bruce Wayne on Gotham so saying goodbye had to have been hard for him. Imagine being right out of grade school, and instead of grappling with all of the issues adolescence presents, you have to deal with grappling hooks as well!
The cast and crew of Gotham may be done with the final season, but we're just getting started! Beginning next week, Bleeding Cool will be presenting BC Rewind: Gotham; a four installment series detailing each season of the series. We won't let a single "Alfred Loses Bruce" story go missing, nor will we miss each time the Gotham City Police Department fires their weapons while entering a room. We will not, dear reader, shy away from the cheese. We shall embrace the cheese. Love the cheese. Celebrate the cheese.
While we all wait for the new season, here's a few sneak peaks at what to expect with the first episode, Year Zero: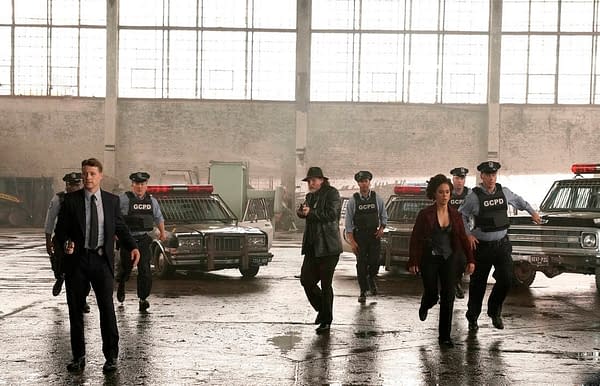 Jim Gordon and his GCPD crew are looking pretty serious as they head into this warehouse, and two things are certain: a hell of a lot of bullets are about to fly, and most of these cops won't make it out alive. The GCPD has, by season 5, employed about 90% of the population of Gotham.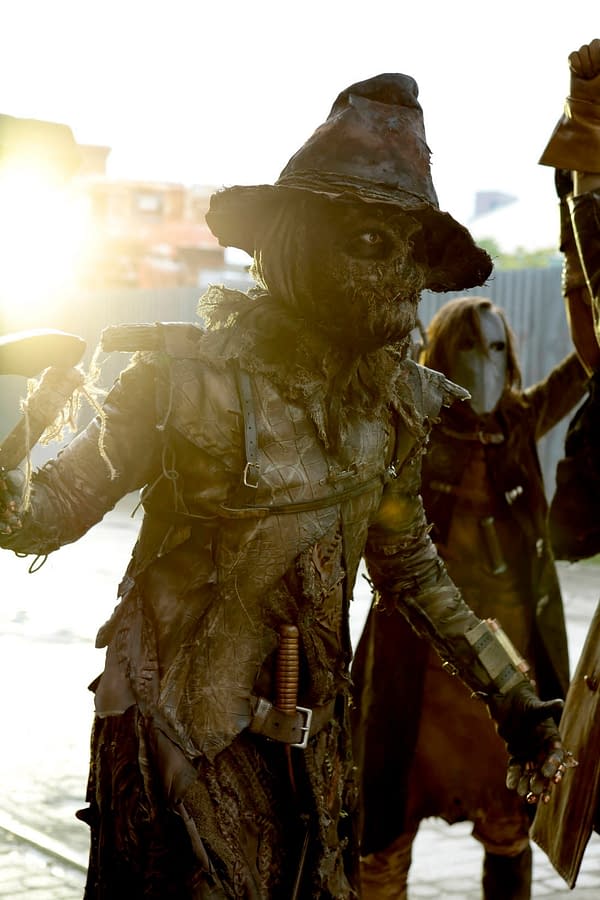 This is the Scarecrow we've been waiting for! This is seriously – hands down – the best Scarecrow put to film. That costume is pure, 100% nitro-burning nightmare fuel.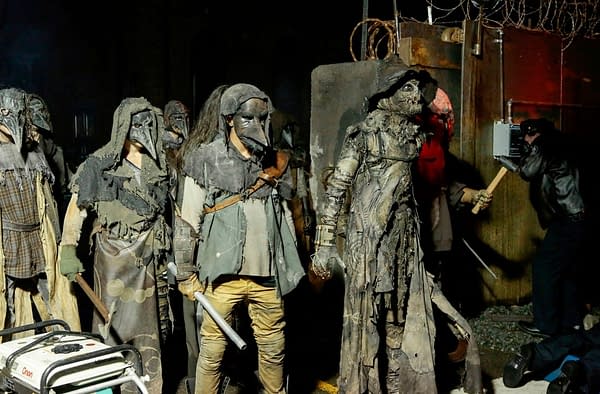 Oh yeah…this is the stuff! The gangs of Gotham are running amok, each vying for control of the city. If only they had a protector, someone who could assume a mantle that criminals themselves would fear…hmmm…???
The fifth and final season of Gotham premieres on FOX on January 3rd.