'Gotham' Season 5, Episode 8 Proves There's "Nothing Shocking" Anymore [PREVIEW]
Gotham has a lot of story to cram into its last five episodes on FOX–and from the look of this trailer, that's not going to be a problem! Jeremiah (Cameron Monaghan) managed to find an unwitting accomplice in Jim Gordon (Ben McKenzie), whose lack of mustache made him think driving a truck full of toxic chemicals into Gotham Harbor would save the day.
Sure, a ton of chemical-laden rockets didn't go off over the city, but now Jeremiah's toxic green fun sauce is in the water.
What could go wrong… right?
https://www.youtube.com/watch?v=u8VW9T24Xbs
I'm betting we'll see Killer Croc in this episode, since there's the possibility of mutagenic goop in the water, and there appear to be some sewer scenes in the trailer. If we don't see Croc in "Nothing's Shocking", then my money is back to being on Barbara's (Erin Richards) baby.
Speaking of Barbara…it's evil twin time! This is a time-honored trope in comic book adaptations, and I can't wait to see how they figure out which "Evil Barbara" is the true "Evil Barbara"! Normally, we would just look for the twin with the goatee, but that won't work here…or will it?
It already looks like we're getting an action-packed episode and we haven't even touched on the triumphant return of Mr. Penn (Andrew Sellon) as the Ventriloquist! I'm not sure how he survived being shot up in Haven–but this is Gotham, kid!
No one stays dead on Gotham…not for long…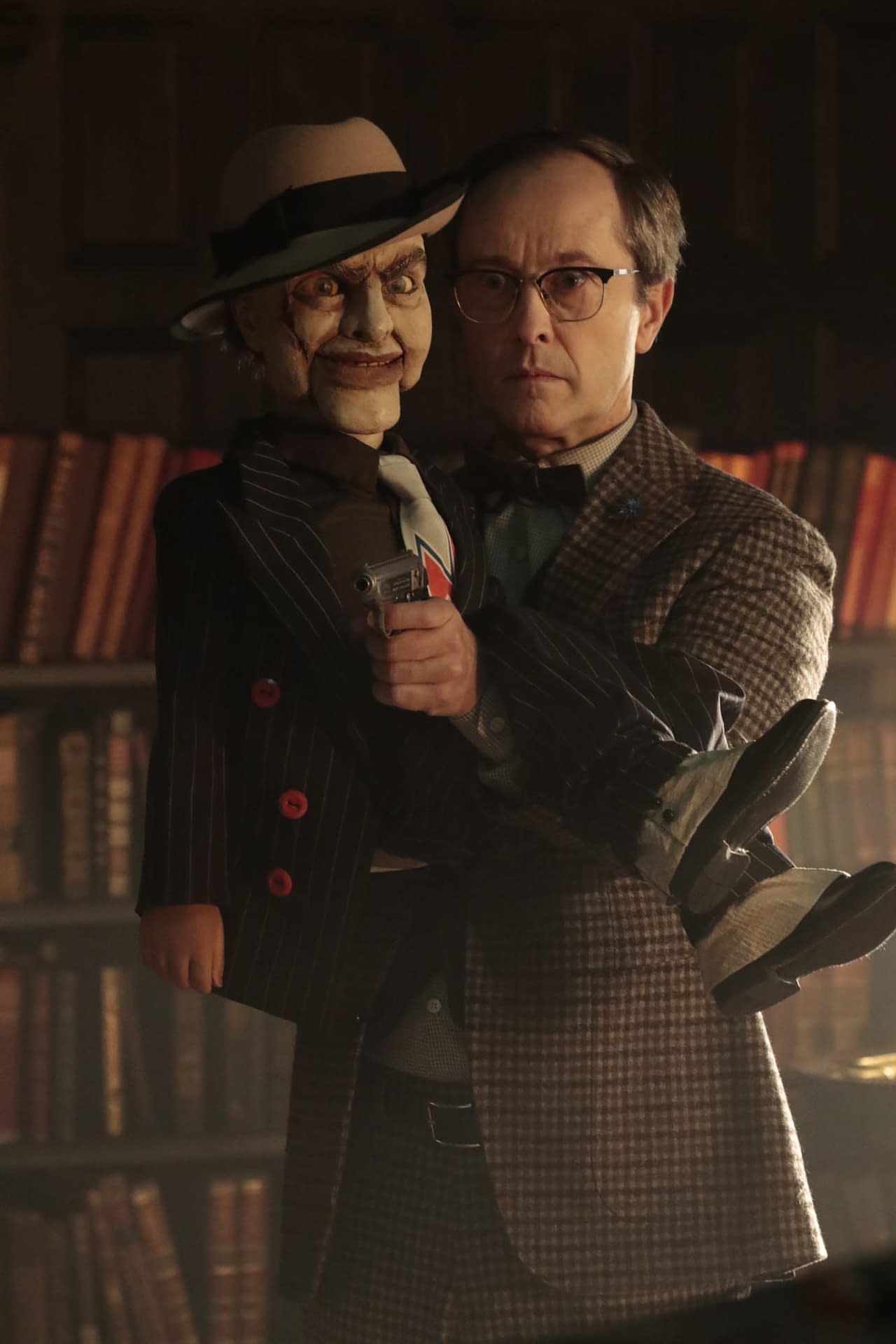 The Ventriloquist attacks Gotham on Thursday, February 28th on FOX–so don't you dare miss it!

FOX's Gotham stars Ben McKenzie as Detective James Gordon, Donal Logue as Detective Harvey Bullock, Morena Baccarin as Dr. Leslie Thompkins, Sean Pertwee as Alfred Pennyworth, Robin Lord Taylor as Oswald Cobblepot/The Penguin, Erin Richards as Barbara Kean, David Mazouz as Bruce Wayne, Camren Bicondova as Selina Kyle/Catwoman, Cory Michael Smith as Edward Nygma/The Riddler, and Chris Chalk as Lucius Fox.