HBO's SDCC 2019 Plans Include "Game of Thrones," "Watchmen," "Westworld" and "His Dark Materials"
We told you this year's San Diego Comic-Con (SDCC) was pretty much going to be setting up shop on the "Television" side of the pop culture landscape, and HBO is looking to keep it that way. With less than a month to go before one of the largest pop culture conventions in the world descends upon Ron Burgundy's backyard, the cable giant is announcing panels and autograph signing sessions for Game of Thrones (making its con curtain call), Westworld, and the upcoming His Dark Materials. While it won't have a panel scheduled, Damon Lindelof's "remix" of Alan Moore and David Gibbons celebrated comic books series Watchmen will also have a major presence with an in-world experience opportunity in the Gaslamp Quarter.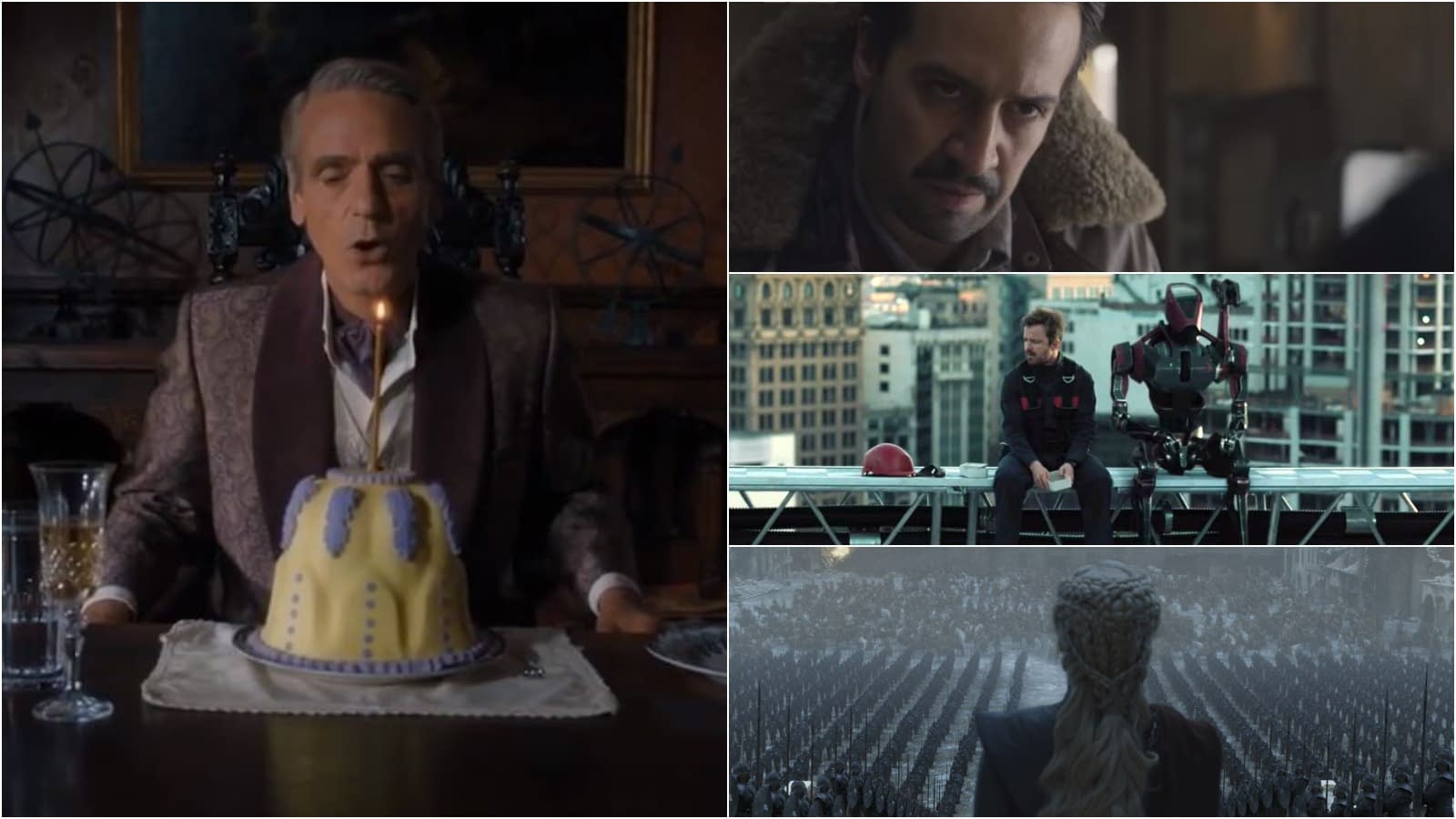 Here's a look at what's in store for each of the respective presentations:
HBO: "His Dark Materials"
Panelists: James McAvoy (Lord Asriel), Dafne Keen (Lyra), Lin-Manuel Miranda (Lee Scoresby), Jane Tranter (executive producer), and Ruth Wilson (Mrs. Coulter)
Date: Thursday, July 18, 4:45 p.m.
Location: Hall H
Autograph Signing: 2:45 p.m.
HBO: "Game of Thrones"
Panelists: Jacob Anderson (Grey Worm), John Bradley (Samwell Tarly), Nikolaj Coster-Waldau (Jaime Lannister), Liam Cunningham (Davos Seaworth), Nathalie Emmanuel (Missandei of Naath), Iain Glen (Ser Jorah Mormont), Conleth Hill (Varys), Maisie Williams (Arya Stark), and Isaac Hempstead Wright (Bran Stark); as well as creators and showrunners David Benioff and D.B. Weiss, and director and executive producer Miguel Sapochnik
Date: Friday, July 19, 5:30 p.m.
Location: Hall H
Autograph Signing: 3:30 p.m.
https://www.youtube.com/watch?v=deSUQ7mZfWk
HBO: "Westworld"
Panelists: Creators, executive producers and directors Jonathan Nolan and Lisa Joy; as well as cast members Ed Harris, Thandie Newton, Aaron Paul, Tessa Thompson, Evan Rachel Wood, and Jeffrey Wright
Date: Saturday, July 20, 1:15 p.m.
Location: Hall H
Autograph Signing: 11:45 a.m.
HBO: "Watchmen" – In-World Interactive Experience
Date: Thursday, July 18 – Sunday, July 21
Location: Gaslamp Quarter