"Holey Moley" is Putting Back Into Our Hearts on Thursday
There where a lot of things I thought Holey Moley, ABC's absurdly goofy, addictively watchable mini-golf obstacle course show would do- solve world hunger, end war in the Middle East, save me a lot on that muffler- but I never, not once in a million years though it would make me fall in love.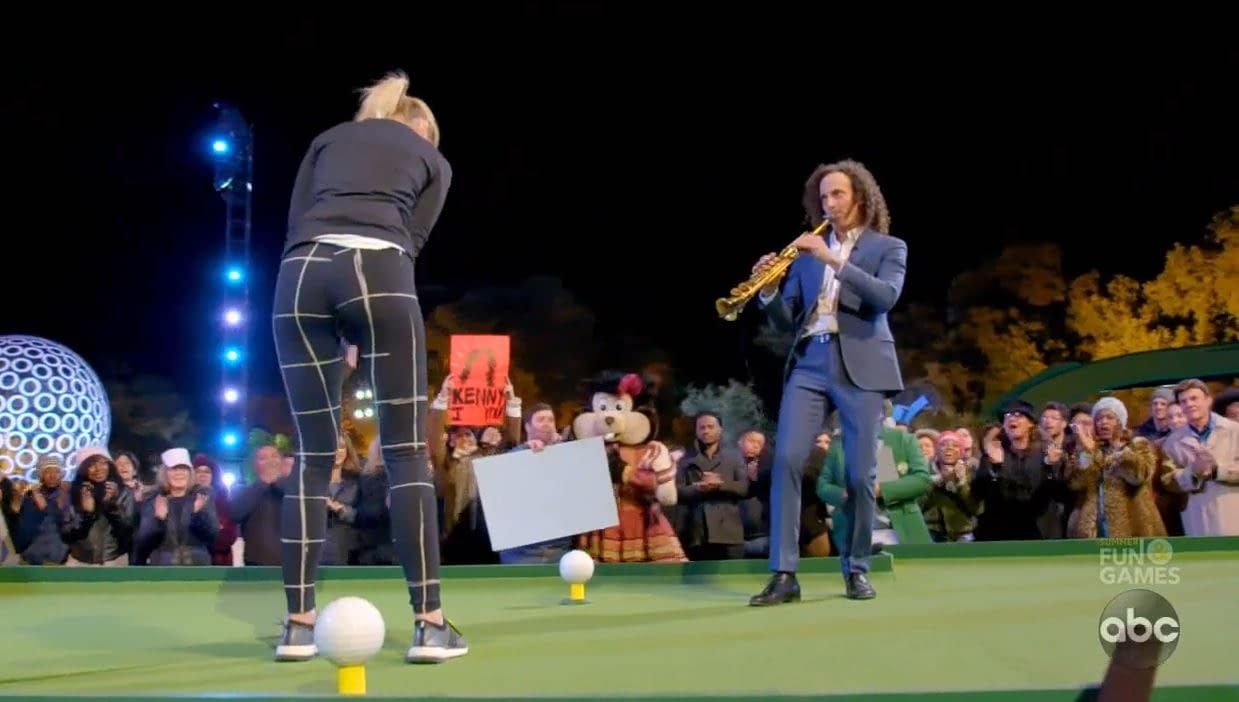 I freaking love Holey Moley. I'm not afraid to say it.
Oh, it's not a great show. It's far, far away from being a great show. But it's entertaining in a way that only something that knows deep down in its heart how ridiculous it is can be entertaining. It's so over the top and sincere at the same time, and you really can't help but enjoy yourself.
A lot of that sincerity comes from commentators Rob Riggle, who just rambles off awful jokes for the entirety of the episode, and Joe Tessitore, who handles play-by-play. The two commentators have effortless chemistry, clearly enjoy working together, and take the entire, ridiculous proceedings so seriously that it feels like a real ABC sports show, all the way down to the mustard colored jackets.
The obstacles are entertaining, too. Here's a look at the different courses, and what to expect from them.
First off, there is Dutch Courage. Contestants have to put through giant, foam covered mind-mills, and then try to get through them without getting knocked over by the quickly moving blades:
Next up, it's the Log Roll. I don't know how anyone can get up that thing without getting knocked for a loop:
Then, there's The Distractor. A different distraction lies in wait each week. Last week, it was Kenny G.
Caddysmack allows players to choose between host Stephen Curry or a robot for help:
Tee'd Off has contestant making waves:
The last course is Mt. Holey Moley, which has players trying to land a ball in the right spot on a volcano, zipline to a floating platform, and try to score points with less strokes than their opponents. It's not easy at all:
Seriously, Holey Moley is really entertaining. It's also dumber than a sack of rocks, but everyone involved is in on the joke.
Holey Moley airs Thursday nights on ABC, check your local listings for times.