Hotel Del Luna: Skydance, CJ ENM Adapting Korean Fantasy Drama Series
If you're a fan of Korean drama series, chances are you're already familiar with Hotel Del Luna, but if you're not – that's okay! The popular South Korean show is getting an American adaptation, thanks to Skydance Television and CJ ENM, the studio behind Parasite. Alison Schapker, current showrunner of Altered Carbon, is set to write and produce the series.
Hotel Del Luna takes place in a mystical hotel where the guests are spirits and the manager is only human. The guests are the souls trapped and unable to move onto the afterlife proper as they have unfinished business in the world of the living. It sounds like Hotel Transylvania meets Supernatural meets Being Human, though in a very serious manner.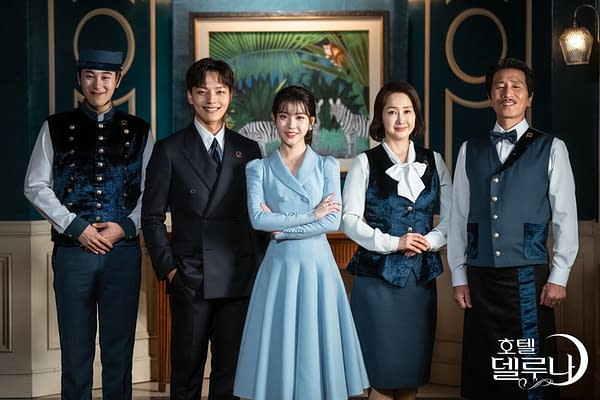 It's said to be "re-imagined for a global audience" according to the studio, though what that means is a little unclear. I think that would mean that the traditional Korean views on the afterlife and death are changed out for more American views, though that's just my take on it. The Korean series does deal with the deity Mago as sort of a grim reaper type figure; there is no word on if the character will be cut or kept in the American version.
Skydance TV president Bill Bost believes the series has the potential to reach a diverse audience with a combination of the fantastic and the relatable: "At its core, Hotel Del Luna is a spectacular visual fantasy grounded in a story about the importance of human connection, lost loves, and unfinished business. We are excited to be partnering with Alison and Studio Dragon to bring this timeless story to a global audience."
The original Korean series was the top-rated drama of 2019 and written by sisters Hong Jeong-eun and Hong Mi-ran and directed by Oh Chung-hwan and Kim Jung-hyun. The original series is available to stream for free on Viki, a streaming site specifically for Asian content. I wouldn't worry about spoilers though since it sounds like the American version will be plenty different.