Into The Dark Film 'The Body' Gets a Trailer, Debuts Friday on Hulu
Into the Dark, the new Hulu horror series produced by Blumhouse, debuts its first film on October 5th. 'The Body' will follow a hitman trying to transport a body on Halloween night. Following this one, Into the Dark will debut a new film every month for an entire year, each focusing on a different holiday. It is an ambitious idea, but if any studio could pull it off it would be Blumhouse. Catch the trailer below:
A sophisticated hitman with a cynical view on modern society finds his work made more difficult when he has to transport a body on Halloween night, but everyone is enamored by what they think is his killer costume.

In partnership with Blumhouse Television, Into The Dark is a horror event series from prolific, award-winning producer, Jason Blum's independent TV studio. The series includes 12 super-sized episodes, with a new installment released each month inspired by a holiday and will feature Blumhouse's signature genre/thriller spin on the story.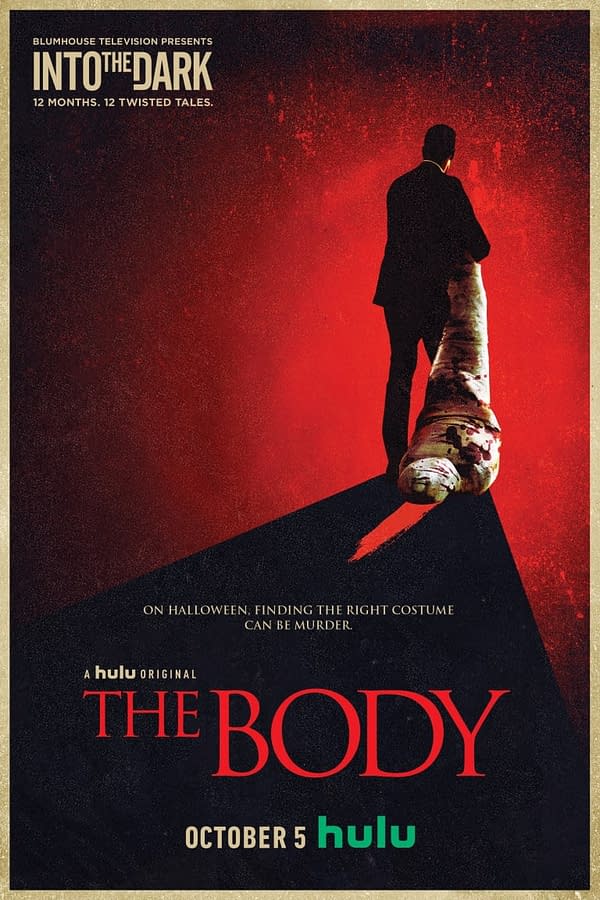 The Body, directed by Paul Davis and starring Tom Bateman, Rebecca Rittenhouse, David Hull, Aurora Perrineau and Ray Santiago debuts on Hulu This Friday, October 5th. Each additional film will debut the first Friday of every month after.