Posted in: Amazon Studios, Preview, streaming, TV | Tagged: amazon, invincible, prime video, robert kirkman, season 2
---
Invincible: Robert Kirkman Offers Season 2 Update; Talks S02-S03 Wait
Robert Kirman offered an update on Amazon's Invincible Season 2 and had some hopeful things to say about the wait between Seasons 2 & 3.
---
Between previews, teasers, rumblings of Jeffrey Dean Morgan joining the voice cast, and comic book creators Robert Kirkman, Cory Walker & Ryan Ottley sharing their thoughts on a number of topics (more on that below), this year's been a pretty good one if you're a fan of Amazon's animated adaptation of Invincible. And with the Steven Yeun & J.K. Simmons-starring set to return later this year, Kirkman has some thoughts to share regarding the wait time between the second & third seasons (fingers crossed, it should be shorter) as well as an update on how production on Season 2 is going.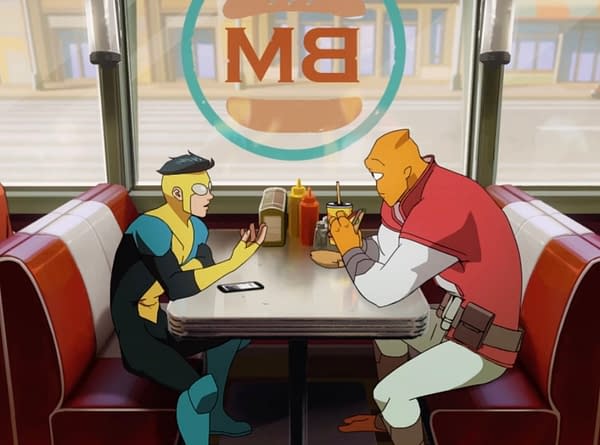 "I can't say. Far enough along that there won't be a similar gap between Season 2 and Season 3," Kirman shared with Collider while on a press tour to promote Renfield when asked how work was proceeding on the upcoming seasons. "This is the pain. This area right now is the pain for 'Invincible' fans. So once we're through this, once Season 2 comes out; hopefully, it should be smooth sailing from there on. There won't be these big, large gaps, theoretically." As for the second season, Kirkman kept his update short & sweet – while still finding the time to explain why he can't wait for the season to premiere. "It's going great. I'm seeing full animation now, and we're getting music and stuff put into it, and it's coming along really great. And I can't wait for people to finally see it so that they stop asking me about it."
Invincible: The Road to Season 2 (What We Know So Far)
When it comes to Homelander taking on Omni-Man, Kirman, Walker & Ottley don't see it being close – Omni-Man gets the win easily. In fact, Kirkman shares that even The Boys EPs Seth Rogen & Evan Goldberg conceded that a Homelander/Omni-Man would be brutally one-sided. As for Invincible, the trio believes Homelander has a shot if he's taking on Mark early in the series or comic book run. But if we're talking a smackdown with late-in-the-season Mark? Well, that's a different story. Here's a look at the clip that was released where Kirman, Walker & Ottley offer a reality check to the leader of The Seven and Vought International Chairman:
And here's a look at the full video, where Kirman, Walker & Ottley discuss how their hero would fare going up against a broad range of characters, from Superman and All Might to Lobo and Chainsaw Man:
Here's a look back at Kirkman, Walker, and Ottley reacting to the teaser for Season 2 that was released in January, followed by a look back at what we learned about the second season:
Here's that Season 2 script page teasing a very bloody (and not surprising) throwdown between Mark and Ross Marquand's The Immortal, accompanied by the appropriate Jason Mantzoukas (Rex Sloan/Rex Splode) screencap reaction shot:
And here's a look back at the preview video that was released confirming the season's release window, with Seth Rogen's Allen The Alien finally getting the information out of Mark after some stalling (clearly, someone's been reading social media over the past few months):
---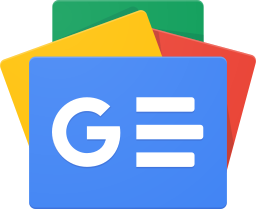 Stay up-to-date and support the site by following Bleeding Cool on Google News today!