"It's Always Sunny in Philadelphia" & "The Office": Rob McElhenney, Steve Carell Make Love, Not War – Want $500M
With its 14th season set to premiere on Wednesday, September 25, FXX's It's Always Sunny in Philadelphia is now tied with ABC's The Adventures of Ozzie and Harriet as the longest-running live-action comedy series – a title Mac (Rob McElhenney), Dennis (Glenn Howerton), Charlie (Charlie Day), Dee (Kaitlin Olson), and Frank (Danny DeVito) would be more than happy to hang behind the bar. Along with that, they're coming off one helluva' quality 13th season – considered by fans and critics to be one of its best. Safe to say things are pretty good for The Gang from Paddy's Pub. Mac's real-world alter-ego McElhenney even got to play catch with Chase Utley (we're serious – take a look).
So in other words?
"It's Always Sunny in Philadelphia" is Back in Business!
Now about that It's Always Sunny in Philadelphia vs. The Office matter…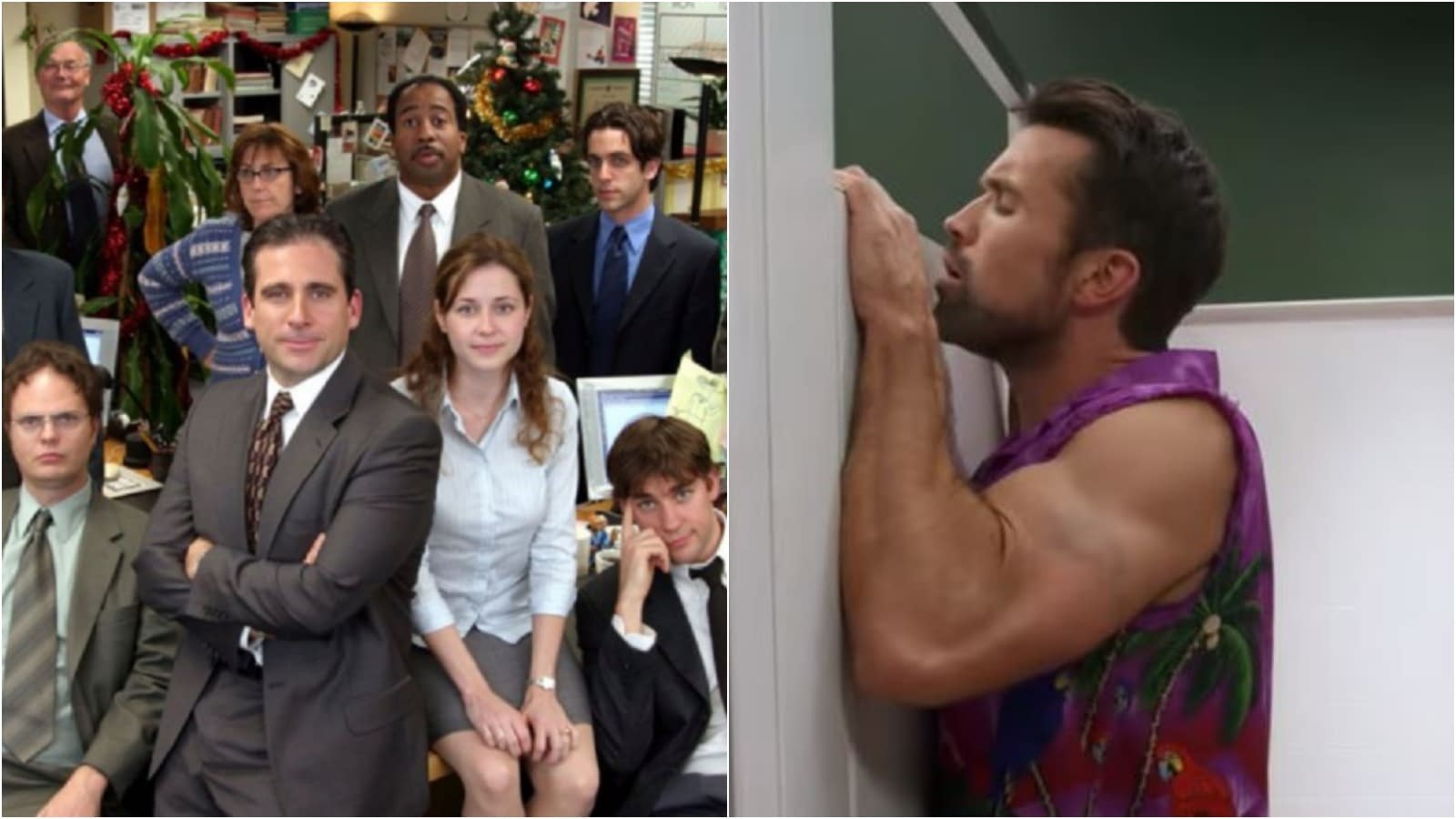 We mentioned yesteday about how The Gang might be feeling a little full of themselves, with McElhenney posting a video message to Steve Carell and the cast of NBC's The Office. With Day and DeVito in tow, McElhenney didn't hesitate to claim their old Dunder-Mifflin location in the name of Paddy's:
Now while we were expecting some kind of sick response resulting from some kind of twisted collaboration between Jim and Dwight, instead we got… an olive branch? Having survived "The Anchor Wars," Carell sees not need for blood to be shed – not when working together could prove so much more fruitful:
Clearly, Carell's words touch McElhenney's heart, for not only was peace achieved – a crossover was born! Hulu, Netflix, FX… is $500M really that much? Amazon's spending more on that for their The Lord of the Rings series – and they don't have a Cricket!

The Gang from Paddy's Pub has teamed up with Omaze for a contest where one lucky fan and a friend will visit the set in Los Angeles, possibly be a background extra in a scene, and then share a toast with the cast on the bar set. While no donation or payment is necessary to enter or win, your monies will go to a very worthy, Paddy's Pub-approved cause: The Hole in the Wall Gang Camp, which offers medically-supervised summer camps and programs free of charge to children with serious illnesses and their families throughout the Northeast (more below).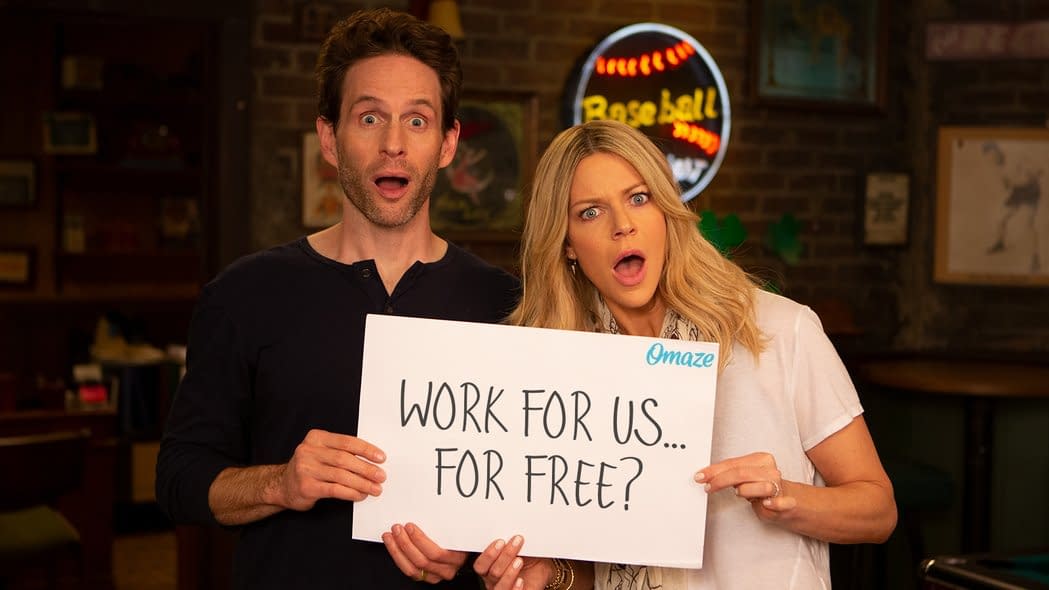 Here's a look at what you and a friend will win – and for more information, rules, and how to enter, click here:
● Be a featured background extra in an episode of It's Always Sunny in Philadelphia (if available, and winner only).
● Share a toast with The Gang on the set of Paddy's Pub.
● Roundtrip airline flight to/from Los Angeles and 4-star hotel stay.
We hope you can read, because we've got news. The Always Sunny gang has added a new member: YOU. What's up, b*tches! You and a friend will join the cast on set to finally find out why it's always sunny in Philadelphia (they film in LA!)—and be featured in the background as an extra. You'll film while your friend cheers you on, maybe work on your dance/karate moves and be part of the funniest show on TV for 13 seasons and counting. Then to celebrate, you'll share a toast with the gang on the infamous Paddy's Pub set. Cheers! Flights and hotel included. No donation or payment is necessary to enter or win this sweepstakes.
Founded in 1988 by Paul Newman, The Hole in the Wall Gang Camp is dedicated to providing "a different kind of healing" to more than 20,000 seriously ill children and their families throughout the Northeast, free of charge, annually. For many participants, they provide multiple Camp experiences throughout the year at the camp facility in Connecticut, in more than 40 hospitals and clinics, and through other regional outreach activities across the Northeast and mid-Atlantic region. It's a community that celebrates the fun, friendship and spirit of childhood, where every kid can "raise a little hell."

Developed by McElhenney and Howerton, and written/executive produced by McElhenney, Howerton, and Day, It's Always Sunny in Philadelphia was FX's first comedy hit before moving over to FXX – a fact that FX CEO John Landgraf does not take lightly when he explained at the Television Critics Association (TCA) why the series has been so successful for so long – even after all this time: "It was the fist successful deconstruction and reconstruction of a sitcom," praising the leads as "five really hilarious degenerates who are most active schemers" as well as the main reason for the show's success – while also acknowledging the various "social issues" that the series addressed so effectively in the past.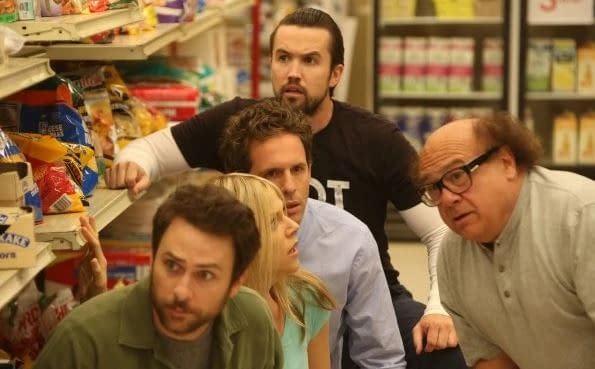 Another bonus this pre-season? No "drama" regrading Howerton's involvement in the 14th season, telling The Hollywood Reporter back in March 2019 that although work on the upcoming season wasn't starting until later in the year, there was a very good chance there would be more Dennis in fans' lives when the series returns: "We're in talks about season 14 right now. The writers room on that is going to start in a couple months." As for Howerton's Dennis being a larger part of that? "That's the plan."