James Gunn, Superman: Legacy & The Dangers of Clickbait Quicksand
Here's how DC Studios' James Gunn, Logan Lerman & Superman: Legacy became the topic of another really bad round of DCU clickbait nonsense.
---
The best way to tell just how big of a business bulls*** clickbait & shady "source reporting" has become when it comes to DC Studios' James Gunn & Peter Safran is knowing that there's an entire side business being built off of cutting through, countering & (sometimes) mocking the nonsense that's out there. But if you need a perfect example of just how incestuously hydra-like clickbaity crap can be, look no further than the recent exchange Gunn found himself in over the casting process for Superman: Legacy. Last week, Gunn clarified that casting hadn't started but that they were compiling lists of potential candidates for the role of Clark Kent/Superman. Now, let's flash ahead to this week with a "report" going out that Gunn & Safran were close to finalizing casting but that it might not be announced for a while. Which is a passive-aggressive way of saying that Gunn was lying last week. But Gunn's position hasn't changed since last week – as you can see below: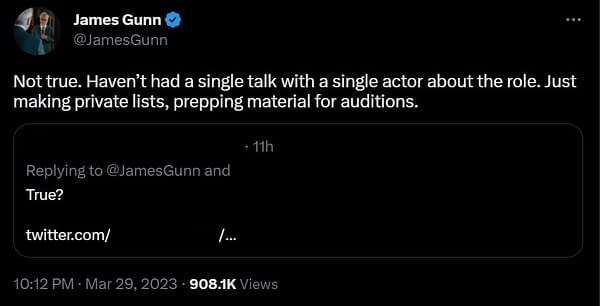 Now here's where the clickbait quicksand begins to drag Gunn further down into the muck, with the individual responding with "not true" in quotes (again, calling Gunn's comments into question) and then revealing that they heard Logan Lerman (Hunters, The Perks of Being a Wallflower) was the top choice – followed with a "we'll see what happens." Of course, that begs the question that if Lerman isn't the choice, who holds the sh***y reporting accountable? Spoiler? No one. But here's the other part of this trap, and Gunn stepped into it by being honest and forgetting how social media can twist nine words oh, so easily: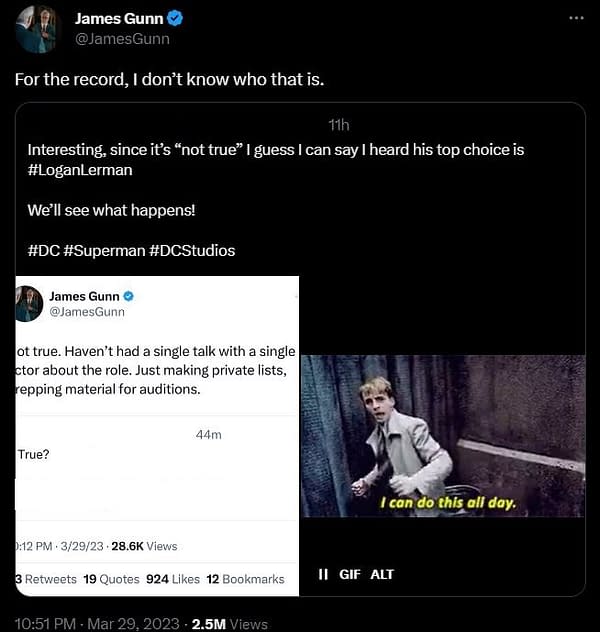 So now, the initial clickbait story has crawled back into hibernation and in its place? "JAMES GUNN DISRESPECTS LOGAN LERMAN!" Yup, all because Gunn was honest enough to say that he didn't recognize the name. But what Gunn does do is double-down on Lerman having never been a part of the casting conversation – and remind folks that his not remembering an actor's name isn't a reflection on the actor.


James Gunn Explains Why He's Directing Superman: Legacy
Here's a look at Gunn's tweet making the announcement that he would be writing and directing Superman: Legacy, followed by the full, heartfelt text of the message he shared while confirming what's been rumbling around social media for some time:
"Yes, I'm directing Superman: Legacy to be released on July 11, 2025. My brother Matt told me when he saw the release date he started to cry. I asked him why. He said, 'Dude, it's Dad's birthday.' I hadn't realized," Gunn wrote in the opening to his series of tweets announcing the news. "I lost my Dad almost three years ago. He was my best friend. He didn't understand me as a kid, but he supported my love of comics and my love of film, and I wouldn't be making this movie now without him. It has been a long road to this point. I was offered Superman years ago – I initially said no because I didn't have a way in that felt unique and fun and emotional that gave Superman the dignity he deserved. Then a bit less than a year ago, I saw a way in, in many ways centering around Superman's heritage – how both his aristocratic Kryptonian parents and his Kansas farmer parents inform who he is and the choices he makes."
---
---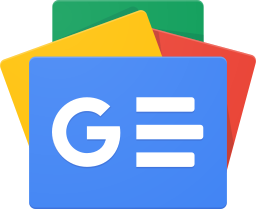 Stay up-to-date and support the site by following Bleeding Cool on Google News today!