"Killing Eve" Re-Imagined as Rom-Com by BBC
Killing Eve is one of those shows that gets you right on the edge of your seat, with amazing performances from Sandra Oh and Jodie Comer, great writing, evocative locations, and a killer soundtrack. But what if that was all just a little different?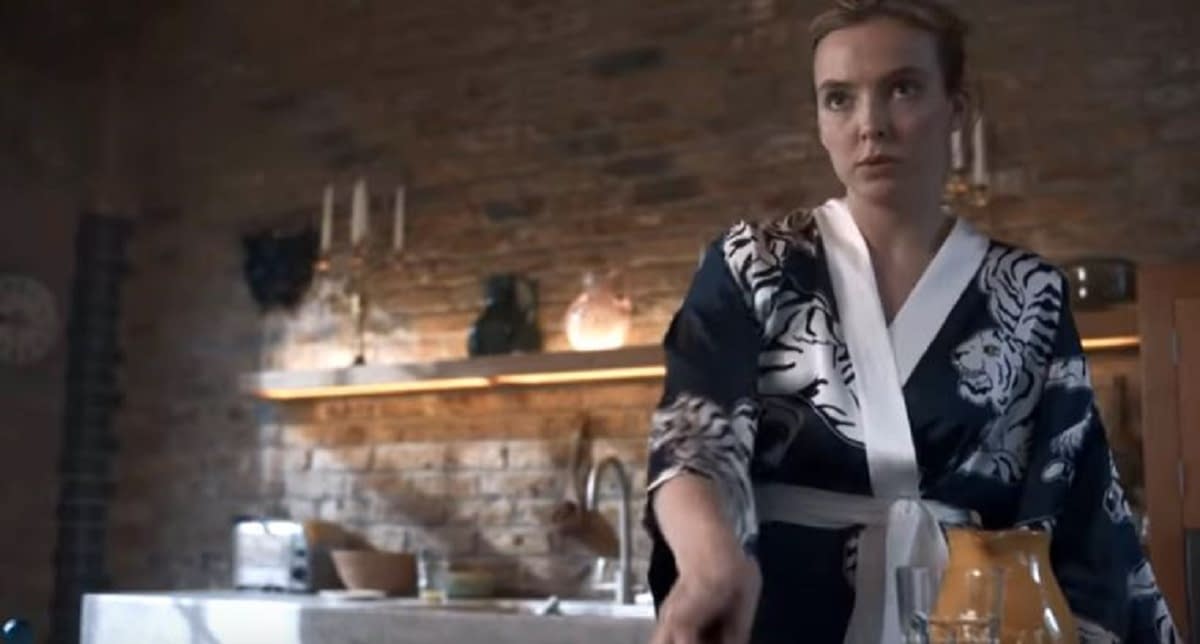 BBC America has a lesson for all of us about the power of editing. And they managed to pull off a pretty amusing video while they were at it. Get ready for Killing Eve… as a romantic comedy:
Killing Eve as you have never seen it before. Laugh, cry and fall in love.

Eve is a security officer at MI5. She likes her job, her boss, her friends and her husband, but she is bored. When a Russian diplomat is assassinated in Vienna and Eve is given the job of looking after the witness, a casual bet about the identity of the killer gets out of hand, and Eve finds herself drawn into a cat-and-mouse game all across the continent, looking for a deadly, elusive and fascinating suspect.

After everything that happened in Russia, Eve went rogue. Turning up at Villanelle's home and coming face to face with her, in a moment that shocked even Villanelle, she has just stabbed her in the stomach. Now Eve is alone in Villanelle's flat with nothing but a knife, her handbag and a rising sense of panic.

Meanwhile, Villanelle is already on the run and using all her many skills and instincts to survive. She's wounded in more ways than one, and if she can escape the wrath of her Russian handlers, she is heading straight to London.
Killing Eve wrapped up its second season on BBC America in late May, and made its debut in the UK on Saturday, June 9th on BBC 1. Season three of Killing Eve has already been greenlit, and will debut in the U.S. in 2020.