Krypton Season 1: The Comic History of Black Zero
If you're watching the new Syfy series Krypton, then you've heard them use the name "Black Zero" to describe what the leaders of Kandor City would call a terrorist organization. So far, we've yet to really see anyone who were part of the group, but the name has been bandied about like a bogeyman. So where did it come from?
The name Black Zero has been part of DC Comics 1968 when Otto Binder and Al Plastino did Superman #205 called The Man Who Destroyed Krypton. In the story, Black Zero is a person who was sent to make sure that Krypton exploded. He discovered that the efforts of Green Lantern Tomar Re were beginning to work and that Krypton would be saved, but Black Zero reversed the progress and made sure the planet exploded just how Jor-El had predicted. Black Zero later came to Earth, trying to destroy it and met Superman. To defeat the saboteur, Superman released a prisoner from the Phantom Zone, Jax-Ur, to deal with Black Zero while Superman saved the Earth from a missile. Jax got hit by red kryptonite, turned into a medusa, transformed Black Zero to stone, and then shattered him. Ahhh, comics.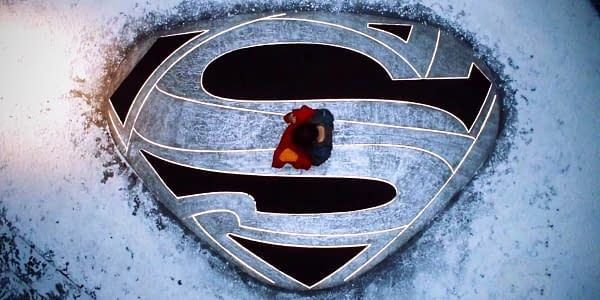 The next time we'd meet Black Zero, post-crisis, is more appropriate to the television series version. It was tin the pages of 1988's World of Krypton by John Byrne and Mike Mignola. Black Zero was a terrorist organization that was ultimately responsible for the destruction of Krypton. The problem involved cloning. Kryptonians were extending their lives by keep clones in suspended animation and using them to harvest body parts. A prominent citizen awoke one of her clones so it could marry a clone of her son — yes, that is just as creepy as it sounds — and when the clone son found out, he killed his clone fiancée and his mother.
This caused ripples in society because of a clone becoming sentient, which led to a new Kryptonian war that lasted a 1000 years. Black Zero played a big role in the war, standing up for the rights of the clones and against genetic slavery. In their final act, Black Zero detonated a device called the Destroyer, which fired a concentrated burst of nuclear energy at the planet's core. The device was destroyed by Van-El, Jor-El's great grandfather, but the damage was done and the clock was ticking for Krypton.
The name has appeared a few more times including in the Superman: Infinite City graphic novel and as a military force lead by Ursa to try and defend Kandor from Brainiac. It's also been a computer virus and finally became a single person again in Superboy Vol 4 #61 as part of the Hypertension story arc.
How much Black Zero will play a part in the television series remains to be seen. Right now it's just being mentioned and could be simply a tool, or it could end up being a big part of the series. We'll have to wait to see how the season progresses.
Krypton airs Wednesday at 10 p.m. ET on Syfy.