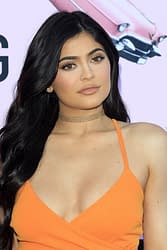 It's easy to forget sometimes that reality TV stars and social media go hand-in-hand, and one tweet can really make a difference. Kylie Jenner sent out a Tweet yesterday referencing the fact she doesn't really use Snapchat anymore. This is likely because of the app's recent design change that forces more paid advertising messages into users' feed. There has been a lot of complaints about it on social media for the last few weeks. But when Jenner posted the below message, it really had an effect.
sooo does anyone else not open Snapchat anymore? Or is it just me… ugh this is so sad.

— Kylie Jenner (@KylieJenner) February 21, 2018
After the post, Snap's stock dropped 7% — which may not sound like much, but it's the equivalent of $1 billion in market value. The tweet received almost a quarter million likes. Jenner has 24.5 million followers. This, combined with an online petition against the new update that has garnered 1.2 million signatures, is believed to have factored into the sudden selloff by Wall Street. Citigroup marked the stock as a "sell" because of the concerns.
Source: Deadline
Enjoyed this article? Share it!