Law & Order: Dick Wolf Fires Writer from Spinoff for Threatening Posts
When Christopher Meloni returns as Elliot Stabler to Dick Wolf's "Law & Order" franchise, he'll be doing it without Craig Gore. This probably won't be that big of a deal to him considering he had no idea who he was or what he was hired to do, but we'll get to that in a minute. Gore was recently hired to work on the spinoff series until Gore decided to take to social media to pose with what appears to be an assault rifle (though not confirmed at the time of this report) with the following caption: "Sunset is being looted two blocks from me. You think I wont light motherfuckers up who are trying to fuck w/ my property I worked all my life for? Think again…" Gore was referencing protests taking place across the country and around the world over the killing of George Floyd by several Minneapolis police officers, and the looting that took place at some of those.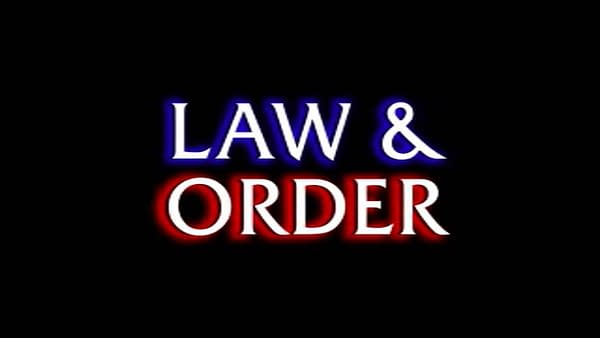 The problem for Gore was that his threatening post thankfully caught the attention of both Meloni and Wolf. In the second and third tweets below, Meloni is shown screencaps of Gore's posts and asked to respond. Meloni's response was one that (we're hoping) didn't do wonders for Gore's ego: "I have no idea who this person is or what they do", referring to showrunner Matt Olmstead as the one running point on hirings. We know that Wold and Olmstead are familiar with Gore, with all three working on Chicago PD at one point, with Gore also having worked on CBS's S.W.A.T. Clearly, that relationship wasn't so strong that Wolf wasn't willing to fire Gore on Tuesday (check out the first post): "I will not tolerate this conduct, especially during our hour of national grief. I am terminating Craig Gore immediately," Wolf posted via Wolf Entertainment.
Wolf's new series is set to focus on Stabler and the NYPD organized crime unit he will be leading and marks the first project resulting from Wolf's five-year, nine-figure, multi-platform deal with Universal Television. While more details on the series will be forthcoming – obviously, production matters are sketchy with the coronavirus pandemic creating problems with productions across the pop culture landscape. Wolf is set to executive produce alongside Arthur W. Forney and Peter Jankowski for Wolf Entertainment and Universal TV, a division of NBCUniversal Content Studios. Former Chicago P.D. showrunner Matt Olmstead serves as series writer-showrunner.