We're now looking at the most surprising moments in the recently concluded (except for Supergirl) seasons of the big superhero shows. Each show has multiple surprise moments, some bigger than others, but I'm judging based on how much the surprise affected the series, a single character or was just out of the blue. Here we take a look at DC's Legends of Tomorrow.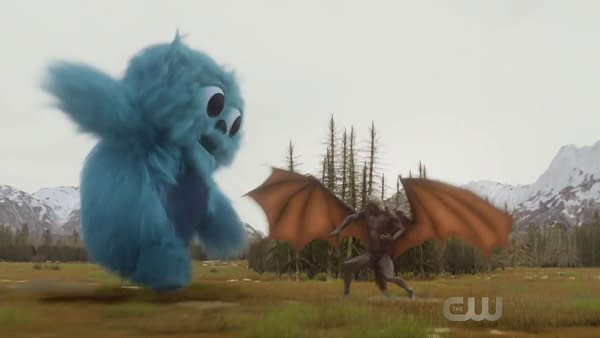 This may end up sounding like a broken record, but the biggest surprise to me was the final fight of the season between the Legends and Mallus. But it wasn't just the actual appearance of Beebo, which had me clapping at the site of him, but the set up for the showdown was also a surprise. The first thing the did was pull the Captain Planet / Voltron move that all of the totem bearers had to concentrate together to form the final fighting form. The warrior of light that could defeat Mallus. And they had the false start that created something so hideous that Mick Rory (Dominic Purcell) had to kill it with fire. But later, when it was time to try again and everyone was focused, Nate Heywood (Nick Zano) had a Ray Stantz / Ghostbusters moment of thinking of the something he though was pure… Beebo, and once the shape started to form it was the only thing any of them could think of. That final fight is one of my favorite moments of television from the entire last season of any show and it was the big surprise of the season.
There were some other notable surprises like the death of Martin Stein (Victor Garber) and Jefferson Jackson (Franz Drameh) leaving the team. The karaoke moment between Rip Hunter (Arthur Darvill) and Wally West (Keiynan Lonsdale) and Rip's sacrifice. Sara (Caity Lotz) hooking up with Constantine (Matt Ryan) and Sara hooking up with Ava (Jes Macallan). And even the reveal of the truth behind Ava were all really good surprises, but I still got to go with Beebo.
Enjoyed this article? Share it!